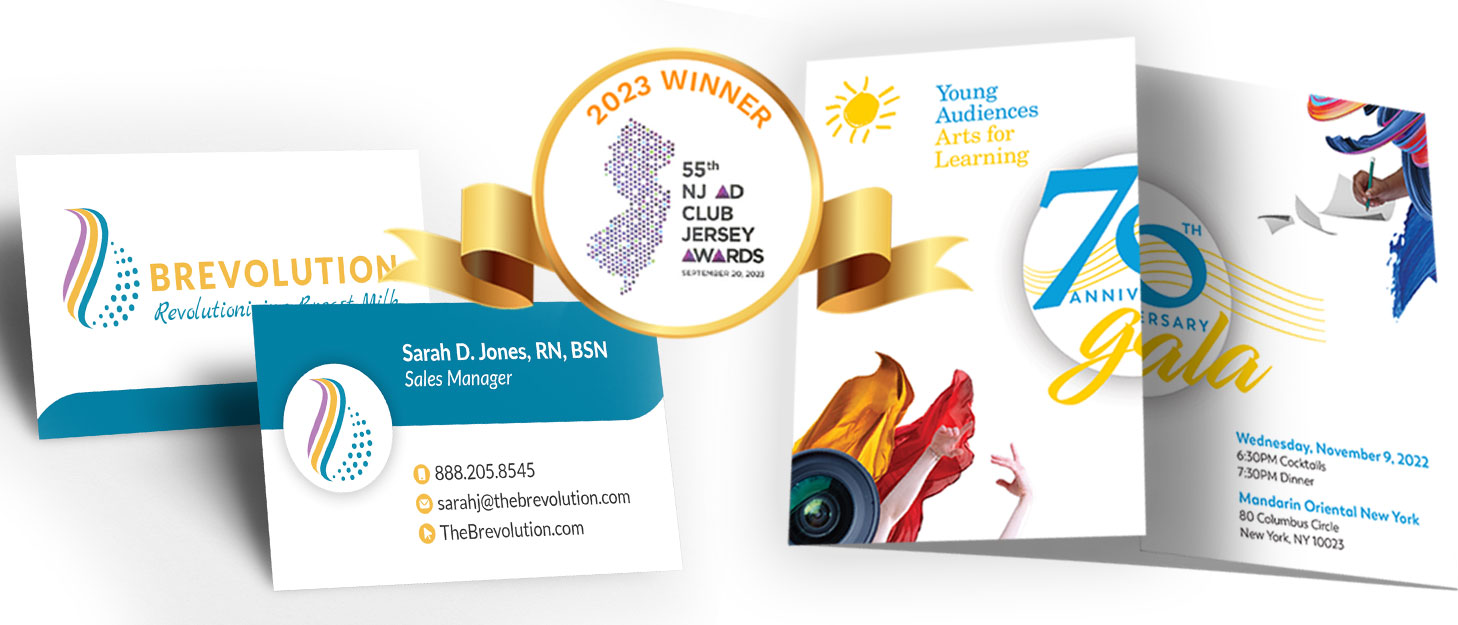 Rapunzel Creative Wins Three 2023 Design Awards
The Rapunzel Creative team is proud to announce that we've won three digital design awards for projects we've completed in the past year. One of these is a Davey award, and the other two were awarded by NJ Ad Club. Read on to learn more about these three achievements.
2023 Davey Awards Silver Winner
Silver Winner in General-Social Good for Websites
The Davey Awards recognize and celebrate creative achievements driven by big ideas, rather than big budgets. In 2023, Rapunzel Creative delivered a fresh website redesign for the Russ Berrie Making a Difference Award. The award, administered by Ramapo College, honors local residents who usher in positive change for their communities.
Design Director and Developer Bruce Tang led the project, which involved a highly visual website featuring previous Berrie award recipients and a clean, streamlined navigation. The new website makes nominating award candidates a breeze with its prominent "Nominate Now" button and easy-to-find nomination criteria.
Check out our writeup of the project here.
2023 NJ Ad Club Winner
Every year, the New Jersey Ad Club recognizes outstanding creative talent in the Garden State through the Jersey Awards. This year, Rapunzel Creative is proud to bring home the following awards:
Award of Excellence for Brevolution Logo
Brevolution, a startup that developed a revolutionary system for freeze-drying breast milk, needed the perfect name, logo and brand identity to introduce themselves to the market. Headed by lead designer Leah Higgins, our design team got to work developing a brand identity that effectively communicates who Brevolution is and the convenience they provide to families.
Read more about our work on the Brevolution logo here.
Award of Excellence for Young Audiences Gala invitation
In 2022, Young Audiences Arts for Learning, the nation's oldest and largest arts-in-education learning network, celebrated their 70th anniversary. And to mark the occasion, they amped up their annual gala to recognize how far the organization has come while looking forward to the future.
Leah Higgins was at the helm on this project as well, which involved creating a luxe gatefold invitation that engages recipients while highlighting the different arts supported by the organization. Young Audiences Arts for Learning wanted an invitation that communicated life, vibrancy and excitement while feeling high-end and forward-thinking. The invitation boasts a special logo for the organization's 70th anniversary in their signature colors. It blends recognition of the organization's roots with a progressive, innovative feel by combining their sun logo with lines reminiscent of a musical staff, a nod to their past. The lines rise in the middle and terminate at a higher point than they began, symbolizing continued growth.
See the invitation and read more about our work on it here. 
As we head deeper into this last quarter of 2023, we're looking forward to the opportunities and collaborations 2024 will bring. Stay tuned; we've got a bunch of awesome stuff happening here that we can't wait to share with the world!
About Rapunzel Creative
Rapunzel Creative is an award-winning branding, digital marketing, and advertising agency located in Bergen County, New Jersey, within the New York metro market. Services include business branding, website design, digital marketing (such as social media, SEO, and email marketing) and advertising campaigns. The agency also specializes in nonprofit marketing and branding. Rapunzel Creative is certified by the State of New Jersey as a (WBE) Women Business Enterprise, is a WBENC certified organization, and is a certified SBA and WOSB and approved contractor with the Port Authority of New York and New Jersey.