Creative Marketing Strategy Services
Marketing solutions that propel your business forward.
Winning marketing campaigns start with a strategic marketing plan.   At Rapunzel Creative, our process begins with an in-depth look at your industry, market trends and the behaviors of your target customers.  Based on our findings, we carefully craft a marketing strategy that will build your brand and engage your audience.
Our integrated marketing services (a mix of marketing tactics on a variety of the platforms) create multiple touchpoints with the consumer and a seamless brand experience.  Our mission is to help you succeed with a comprehensive and creative marketing strategy that maximizes your budget and ensures your goals are met.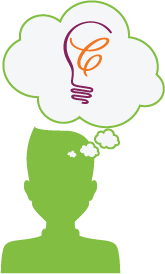 Single Event or Longterm Plan, We Can Build a Custom Marketing Strategy for You
Because every business is different, every strategic marketing plan we create is highly customized.  From in-depth traditional marketing plans with calendars and budgets to mini plans with short terms tactics, we can build a creative marketing strategy to meet your specific needs.
Case Studies
We work with B2B and B2C companies in all industries including funded startups.  Here are just a few of our success stories.
Automotive electronics company reports increases of 25-30% in product sales in one year

Regional food festival sells out 3 years in a row raising $20,000+ at each event

National furniture manufacturer gains highly visible digital footprint and strong organic search results in a competitive marketplace
"I have already seen some startling results in my email campaigns. After just 2 weeks of strategy, design, and implementation my open rates have increased by 67%! Way above industry averages. This includes some emails that have achieved an open rate of 72.4%, 64.4%, 63% & 58.3% – unheard of! Talk about a return on my investment!"
"Rapunzel Creative brought a whole new energy to our branding with fantastic ideas and creativity. Lynn was in person for the consultation and was able to gain our trust on the spot. If you are looking to add new life to your brand/company, Rapunzel Creative is the company you need!"
"From creating a marketing plan to designing a website and print pieces to handling social media and press releases, Lynn Gregorski and her team handled everything creatively, and reliably. They understood our specific issues and desired outcomes and kept us on track and focused. Working with Rapunzel was a great experience and cost-effective. Our literacy program has grown and we exceeded our fundraising goals."
"Rapunzel did an outstanding job working with us on Knightsbridge Technology Group's marketing and digital presence, as well as, our website design and deployment. Rapunzel's approach is collaborative and based on deep industry knowledge. Rapunzel's contacts within the industry were extremely helpful in marketing Knightsbridge reinsurance software products."