We just can't help ourselves.
We love writing!
Work with a team that is truly passionate about the art.
Whether you are creating a brochure, web page, advertisement, flyer, newsletter or social media post, your copy needs to be enticing, engaging, clear and concise.  Rapunzel Creative offers copywriting services for every range of marketing project, from creative and attention-grabbing ads to emotional and impactful marketing materials.  At Rapunzel Creative we live, eat and breathe copywriting.   Let us create effective and memorable messaging for you!
Our services include: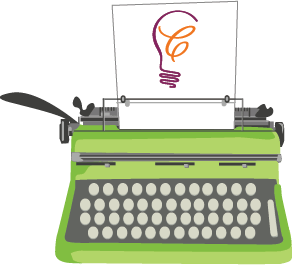 Advertising
Website copy
Brochures
Sales sheets
Flyers
Print newsletters
Email marketing
Email marketing
Social media content
Promotional items
Concepts and scripts for video production
Business plans
Mission and vision statements
Blog posts
Articles
Do you have a website or blog you need populated?  Our team can create content for you including articles, promotional content and product reviews.
"I'm a writing addict! I can't help myself. It's not work. It's my passion!"
-Creative Director, Lynn Gregorski

Skillfully crafted copy gets the job done! Contact Rapunzel Creative today for more information on our copywriting services.