New Jersey Corporate Branding Building Services
In a split second a potential customer will make a decision about your company based on your brand.
Building a strong corporate brand is about creating an identity for your company, product and or service and then positioning your business as a leader in a particular sector or marketplace.  With decades of combined experience marketing major brands, national companies, small businesses and startups, the team at Rapunzel Creative will guide you through all the steps of crafting your brand.
Gain a competitive edge by creating a distinctive new brand or refreshing an existing brand so you stand out.  Our team works collaboratively with yours to define your corporate voice, key values, mission and vision statements and tagline.  Our comprehensive branding strategies create a blueprint for the types of branding initiatives your company needs to build market share and generate revenue.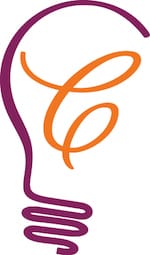 Results-driven marketing and branding
born from strategy and always audience-focused.
We love creating stunning brands as much as the next advertising agency. But as strategic marketers, we are driven by solving problems and providing measurable results. Our strategists, designers, and developers are ready to roll up their sleeves and help your corporate team reach their objectives.
Think of us as your marketing partner.  
We understand the challenges, budgets, timelines and other moving parts that can stall initiatives and progress. We help re-evaluate and reframe your brand; create highly relevant marketing and communication strategies; and craft engaging campaigns that move the needle.
As part of our process, we uncover where your challenges lie and why—insights that inform our marketing strategy. We often find that the problems our clients perceive are not the actual issue—and that the path to achieving your goal is not as clear cut as it may seem. No worries; we love a good challenge. We will fully evaluate and understand where you are today to create highly targeted and cost-effective marketing strategies to get you to your goal.
We know how to tell your story.
Branding and strategy are at the core of every initiative, and the foundation of everything we do.  Through our competitive analysis, market research and other tactics, we evaluate and reposition your brand to get the most out of your marketing dollars.
Because of our deep bench of creatives and marketers, and the range of industries we work in, our team captures your brand voice in a way that captures your audience's attention and gets results.
Let's talk BRAND + IDENTITY + LOGO
and how they work together.
BRAND
The customer perception of the corporate image as a whole.
IDENTITY
The visual elements and designs that form the overall brand.
LOGO
The name and graphic element, icon or mark that identifies the business.
Your brand encompasses every touchpoint with your customer and includes the logo and mark, color palette, company voice, performance and reputation, tangible goods and online digital footprint.  All these elements combined communicate who you are to potential customers.
Rapunzel Creative's brand building process is designed to help you build a concise, professional and memorable brand with an identity and a logo that clearly represents your business and services.
Create a Mission Statement

Research Your Competition
Identify Your Value Proposition

Design a Logo and Styleguide

Design Your Brand Message and Voice
Corporate identity is just the first step in building a marketing strategy for dynamic sales growth.
Rapunzel Creative offers professional branding and marketing services to help you reach your target market.  Our multichannel marketing strategies are custom-designed to meet the unique goals of every business.  Plans often include sales materials, digital marketing, social media and traditional advertising. We offer a full range of expert branding and marketing services including graphic design, website design, social media, email marketing, print advertising, SEO, direct mail, copywriting and blog development, just to name a few.
Our portfolio of corporate clients includes companies and organizations in the fields of healthcare, insurance, automotive, financial services, credit repair, real estate, nonprofit charities, law firms, service providers, tourism, fitness and more. We work with B2B and B2C companies who are ready to make an investment in their business identity and marketing.
Rapunzel Creative, a New Jersey woman-owned business (WBE), and a full-service branding agency serving New Jersey, New York, and Connecticut.  Give us a call at 877-709-3456 for a complimentary brand assessment.
Ready to build your brand?
Schedule a complimentary consultation.
Give us a call at 877-709-3456.