Corporate Branding Building Services
In a split second a potential customer will make a decision about your company based on your brand.
Building a strong corporate brand is about creating an identity for your company, product and or service and then positioning your business as a leader in a particular sector or marketplace.  With decades of combined experience marketing major brands like CNBC and CBS MarketWatch, national companies, small businesses and startups, the team at Rapunzel Creative will guide you through all the steps of crafting your brand.  Our team works collaboratively with yours to define a visual look, corporate voice, key values and mission and vision statements.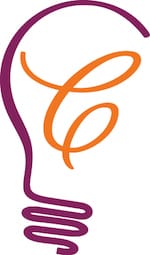 Rapunzel Creative, a woman-owned business (WBE), has worked on over 100 branding and marketing projects for over 75 companies and nonprofits in the area.  We are a full-service branding agency serving NJ, NY, and CT.  Call us today at 877-709-3456 or schedule a complimentary brand assessment.
Let's talk BRAND + IDENTITY + LOGO
and how they work together.
BRAND
The customer perception of the corporate image as a whole.
IDENTITY
The visual elements and designs that form the overall brand.
LOGO
The name and graphic element, icon or mark that identifies the business.
Your brand encompasses every touchpoint with your customer and includes the logo and mark, color palette, company voice, performance and reputation, tangible goods and online digital footprint.  All these elements combined communicate who you are to potential customers.
Rapunzel Creative's brand building process is designed to help you build a concise, professional and memorable brand with an identity and a logo that clearly represents your business and services.
Create a Mission Statement

Research Your Competition
Identify Your Value Proposition

Design a Logo and Styleguide

Design Your Brand Message and Voice
Corporate identity is just the first step in building a marketing strategy for dynamic sales growth.  Rapunzel Creative offers professional branding and marketing services to help you reach your target market.  Our multichannel marketing strategies are custom-designed to meet the unique goals of every business.  Plans often include sales materials, digital marketing, social media and traditional advertising. We offer a full range of expert branding and marketing services including graphic design, website design, social media, email marketing, print advertising, SEO, direct mail, copywriting and blog development, just to name a few.
Our portfolio of corporate clients includes companies and organizations in the fields of healthcare, insurance, automotive, financial services, credit repair, real estate, nonprofit charities, law firms, service providers, tourism, fitness and more.  As a branding agency serving New Jersey, New York, and Connecticut, we work with B2B and B2C companies who are ready to make an investment in their business identity and marketing.  Give us a call at 877-709-3456 for a consultation.
"Since our rebranding, led by Rapunzel Creative, our sales have grown about 20%. I now receive more internet hits and customers always comment on how professional our new site looks."
Ready to build your brand?
Schedule a complimentary consultation.
Give us a call at 877-709-3456.