Corporate
Branding
Services In a split second, a potential customer will make a decision about your company based on your brand.
The team at Rapunzel Creative lives and breathes branding and strategic brand messaging. With decades of combined experience marketing major brands, national companies, nonprofits, small businesses, and startups, we're ready to tell your unique brand story and help you reach your business goals. Our team works collaboratively with yours to define your corporate voice, key values, tagline, and mission and vision statements. Our comprehensive branding and messaging strategies create a blueprint for the types of brand marketing initiatives your company needs to build market share and generate revenue.
Gain a competitive edge. Create a distinctive new corporate brand or refresh an existing business brand to target the right customers and drive ROI.
National digital ad banner campaign – product branding for Legg Mason
Capturing the vibrant and diverse culture of Jersey City
NJ Ad Club Awards Winner – Social Media Brand Awareness Video Campaign
Branding Refresh for an Award-Winning NJ Craft Beer Brewery
Double award-winner! Fresh Branding and Web Design Hispanic-Focused Banking Solution

Triple Award-Winner! Nonprofit branding, donor appeal and website design for Children's Aid and Family Services
Brand Creation, Design & Strategy Services
Our corporate branding services cover all your customer and client touchpoints-from the logo they see on your social media accounts to the words they read in your product and service descriptions — and everything in between.
Business brand identity is the first step in building a marketing strategy for dynamic sales growth.
Rapunzel Creative offers a full range of expert business branding and marketing services including logo design, graphic design, website design, social media, email marketing, print advertising, SEO, direct mail, copywriting and blog development, just to name a few. Our deep bench of marketing specialists, creative designers, copywriters and UX experts can develop your brand message in a way that captures your customer's attention and gets results.
If it's time to recharge your sales with a corporate rebrand, or if you'd like a fresh take on your marketing message strategy, contact Rapunzel Creative for a complimentary marketing assessment. As a full-service marketing and brand strategy agency, we will relaunch your corporate identity in ways that catch all the right attention.
Request a Complimentary Consultation for Company Branding
We're ready to help you reach your brand goals. Let's connect on a call, video chat or over coffee.
"*" indicates required fields
Rapunzel Creative's Corporate Branding Process
Your corporate brand says a lot about your company. From your logo to your tagline to your website design, your brand represents your mission and core values. And, answers the question, why should your customers care about you. A weak brand can sink a company no matter how excellent its goods and services. At Rapunzel Creative, we work collaboratively with you to determine the best direction for your company's branding. From market and customer research to industry trend audits, we take a systematic approach to creating a comprehensive brand strategy that resonates with your target audience and delivers on your company's objectives.
Click and Explore Our Phases
Click and Explore Our Phases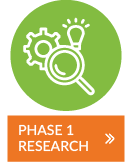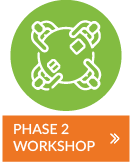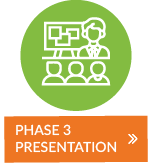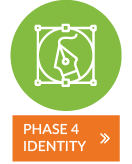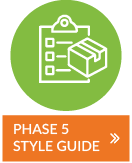 Corporate Branding Agency Serving New Jersey and Beyond
Our portfolio of corporate clients includes companies and organizations in the fields of healthcare, insurance, automotive, financial services, credit repair, real estate, nonprofit charities, law firms, service providers, tourism, fitness and more. We work with midsize B2B and B2C companies who are ready to make an investment in their business identity and marketing.
Explore our portfolio and ask us about our corporate and nonprofit marketing with Legg Mason, Sony Security by Bosch, Jersey City, Port Authority NY NJ, CohnReznick Real Estate, Children's Aid and Family Services, Model Electronics Automotive and the Bergen County Center for Sleep.
Rapunzel Creative is a woman-owned business (WBE) and WBENC certified organization located in Bergen County, New Jersey. As a full-service creative marketing and branding agency, we work with companies nationwide and are a short drive from New York and Connecticut. Give us a call at 877-709-3456 or grab a time to meet for a complimentary brand assessment.