Corporate Branding Services
In a split second a potential customer will make a decision about your company based on your brand.
Gain a competitive edge by creating a distinctive new brand or refreshing an existing brand that speaks to your customer and drives ROI.
The team at Rapunzel Creatives lives and breathes branding. With decades of combined experience marketing major brands, national companies, nonprofits, small businesses, and startups, we're ready to sell your unique story and help you reach your business goals. Our team works collaboratively with yours to define your corporate voice, key values, tagline and mission and vision statements. Our comprehensive branding strategies create a blueprint for the types of branding initiatives your company needs to build market share and generate revenue.
Some of our projects include…
National digital ad banner campaign – product branding for Legg Mason.
Capturing the vibrant and diverse culture of Jersey City.
NJ Ad Club Awards Winner – Social Media Brand Awareness Video Campaign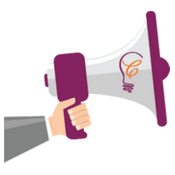 We know how to tell your story.
Branding and strategy are at the core of every initiative, and the foundation of everything we do. Through our competitive analysis, market research and other tactics, we evaluate and reposition your brand to get the most out of your marketing dollars.
Because of our deep bench of creatives and marketers, and the range of industries we work in, our team captures your brand voice in a way that captures your audience's attention and gets results.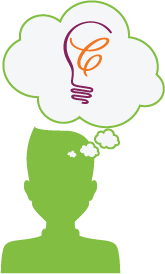 Born from strategy and audience-focused.
We love creating stunning brands as much as the next advertising agency. But as strategic marketers, we are driven by solving problems and providing measurable results. Our strategists, designers, and developers are ready to roll up their sleeves and help your corporate team reach their objectives.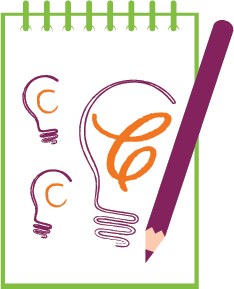 Relaunch. Rebrand. Refresh.
Is it time for corporate rebranding? As a business grows and evolves, so should its branding. Revisiting and rejuvenating your brand strategy helps keep your image fresh and contemporary; and if you are adding products or services, or shifting direction, your corporate branding needs to shift as well. Just as a business must continually move forward to stay competitive, its branding should also change with the times to avoid becoming stale and outdated.
If it's time to recharge your sales with new corporate branding, or if you'd like a fresh take on your marketing strategy, contact Rapunzel Creative for a complimentary marketing assessment. As a full-service marketing strategy and brand strategy agency, we will relaunch your corporate identity in ways that catch all the right attention.
Let's talk BRAND + IDENTITY + LOGO
and how they work together.
BRAND
The customer perception of the corporate image as a whole.
IDENTITY
The visual elements and designs that form the overall brand.
LOGO
The name and graphic element, icon or mark that identifies the business.
Corporate identity is just the first step in building a marketing strategy for dynamic sales growth.
Rapunzel Creative offers professional branding and marketing services to help you reach your target market. Our multichannel marketing strategies are custom-designed to meet the unique goals of every business. Plans often include sales materials, digital marketing, social media and traditional advertising. We offer a full range of expert branding and marketing services including graphic design, website design, social media, email marketing, print advertising, SEO, direct mail, copywriting and blog development, just to name a few.
Our portfolio of corporate clients includes companies and organizations in the fields of healthcare, insurance, automotive, financial services, credit repair, real estate, nonprofit charities, law firms, service providers, tourism, fitness and more. We work with B2B and B2C companies who are ready to make an investment in their business identity and marketing.
Explore our portfolio and ask us about our corporate and nonprofit marketing with Legg Mason, Sony Security by Bosch, Jersey City, Port Authority NY NJ, CohnReznick Real Estate, Children's Aid and Family Services, Model Electronics Automotive and the Bergen County Center for Sleep.
Rapunzel Creative is a New Jersey-based woman-owned business (WBE) and WBENC certified organization. As a full-service branding agency, we work with companies nationwide and are a short drive from New York, and Connecticut. Give us a call at 877-709-3456 for a complimentary brand assessment.