Project Description
Ramapo College, which administers the annual Russ Berrie Making a Difference Award, engaged Rapunzel Creative to design a new website for the nonprofit organization that hosts this award endeavor. The website explains the nomination criteria and process, and showcases past honorees of this prestigious award.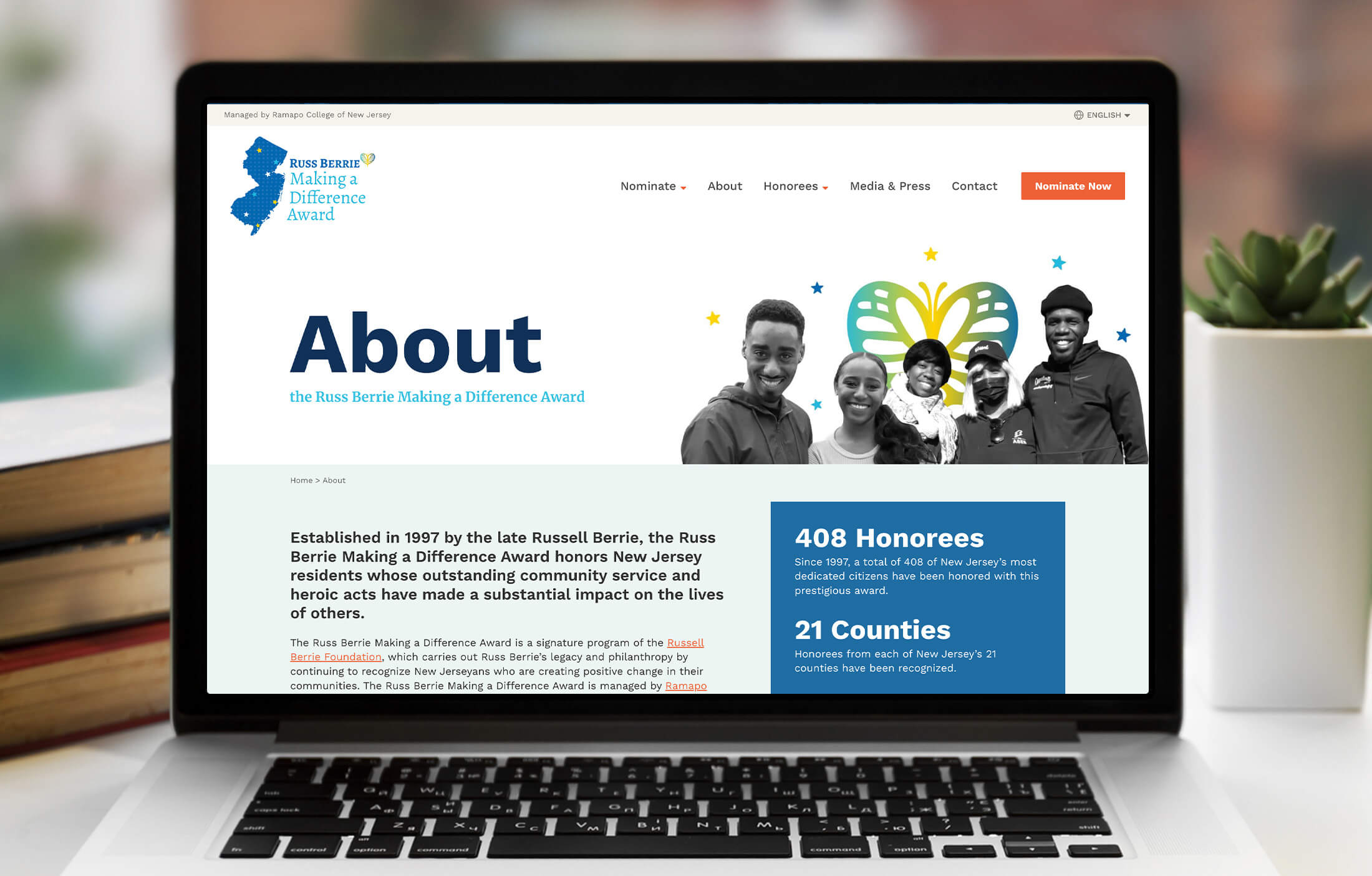 As part of the nonprofit website project, our creative team was tasked with developing a fresh theme for 2023 (New Jersey changemakers – honoring residents who are making positive changes for the greater good in their communities).
We designed a completely new website in a color palette aligned with the award program logo. Each website page has a selection of photos showing various past honorees, from young teens to mature adults. Clear, streamlined navigation and a prominent "Nominate Now" button lead users to the nomination page for all the information about whom to nominate, along with the form to complete.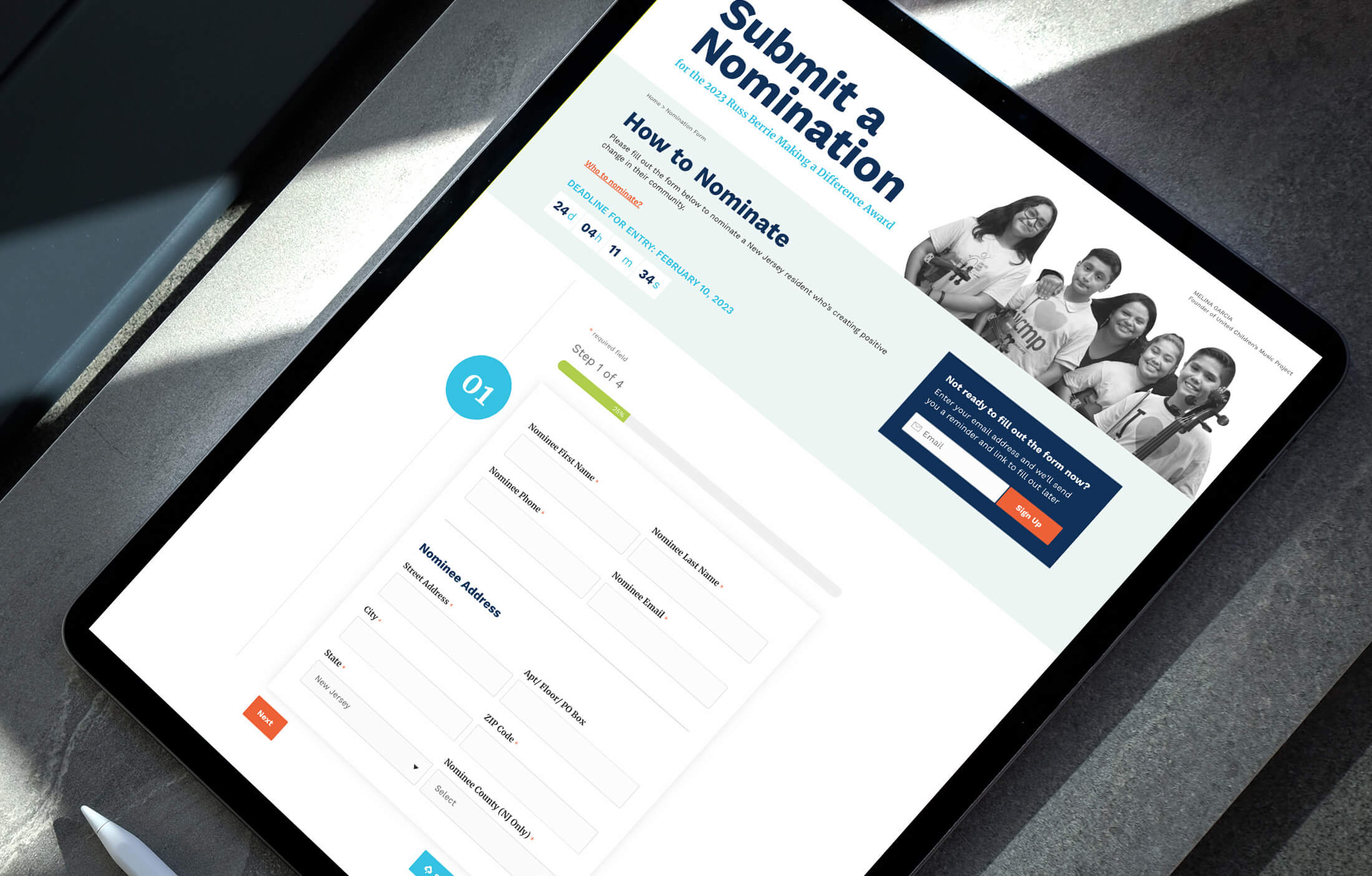 The website incorporates honoree videos and stories, and a search feature for visitors to find honorees based on simple criteria. The pages dedicated to nominations are easy to follow, with options for completing and submitting a nomination form on the site or signing up to receive email notifications about the process.
Since the nomination time frame is only two months, a deadline countdown clock is embedded on relevant pages.
In tandem with the new website, the Rapunzel Creative team also created a series of paid social media ads and organic posts that focus on NJ changemakers theme, each with a photo of a past honoree. The social media campaign creates awareness of the award program and informs NJ residents that the organization is accepting nominations. One series is a hyperlocal campaign with callouts to specific NJ urban areas to help garner nominations from all state counties.