Award-Winning Marketing Agency for Nonprofits
Helping Nonprofits Succeed with Fundraising, Donor Appeals, Brand Image and Digital Marketing
At Rapunzel Creative, we are passionate about working with nonprofit agencies, foundations and organizations. Through our nonprofit marketing campaigns and initiatives, we help charitable organizations and 501(c)3s nationwide reach their fundraising goals and fulfill their missions.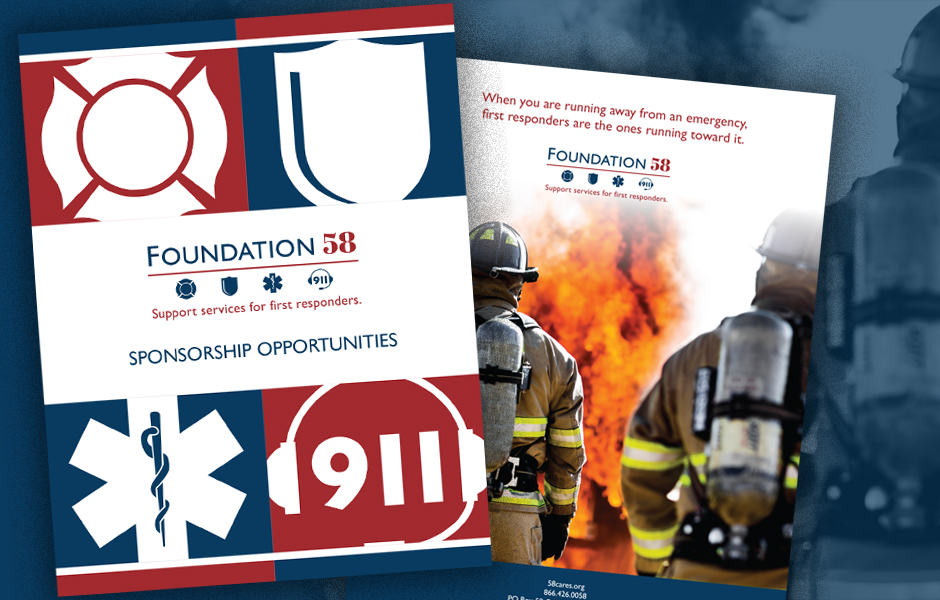 Our full-service marketing agency for nonprofits works with organizations large and small to grow visibility and supporters, educate the public, and create an engaged community around causes.
Nonprofit Marketing & Branding Services
As a leading marketing agency for nonprofits, we understand that nonprofit brands evolve over time.
In some cases, this requires creating a new organization name; in others, it's simply clarifying your mission and cause in your nonprofit marketing and communications.
If the issue is awareness—the public doesn't know about your organization or fully understand what you do—we can help with that, too. Our nonprofit brand strategies get organizations on track with their donors, referral sources, and clients by creating a message and brand image that are powerful and clear.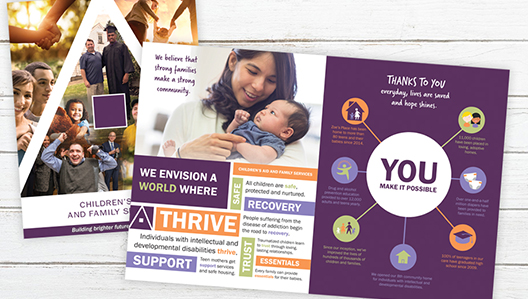 Marketing for Nonprofits
Many nonprofits have limited staff with dedicated team members wearing many hats.
Think of us as your outsourced marketing team. As a marketing agency for nonprofits, we will gladly work with you on various levels, from consultancy to creating your yearly nonprofit marketing plan to managing your social media accounts. We can also provide add-on nonprofit marketing services like graphic design, copywriting, and website development. Whether you are designing an annual report or crafting your holiday appeal, the Rapunzel Creative team is ready to roll up our sleeves and help.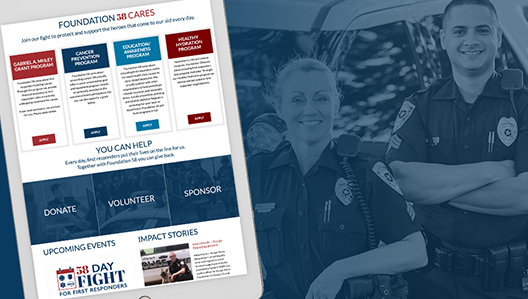 Website Design for Nonprofits
Are you looking to create the best website design for your nonprofit?
Are you seeing holes in your websites capabilities, mobile functionality and donor funnels? We are here to guide you. From nonprofit website design and development to the integration of donor management software, we can build a site that's mobile-ready, fast-loading and easy to navigate—on that captures more donations, keeps visitors on the page longer, and provides quick access to important information.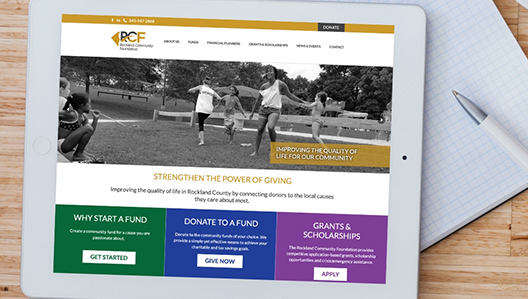 "As a 120-year-old non-profit, we needed to rebrand our materials to match our current line of services. Rapunzel Creative started with a donor acquisition postcard campaign and soon became our go-to for all our marketing needs. Recently, we launched a bi-monthly postcard campaign to our current donors. It was so well received by donors, staff, and volunteers, we had Rapunzel Creative redesign our agency overview. After a year working with our agency, we had Rapunzel Creative write and design our case for support, the most important document a development department has to promote our work. Rapunzel Creative knocked it out of the park and we're currently working with them to design a website based off the case for support. The whole team is organized, creative, talented and wonderful to work with."

Sara Huisking
Vice President of Development
"A big part of the overwhelming success of this year's event was the customized marketing plan designed and professionally executed by Rapunzel Creative. Through website design, social media and branding, Laura and Lynn created a buzz around the event which led to our third straight sell-out."

Martha Urbiel, Director, Westwood Public Library, Mike Fitzsimmons, Taste of Westwood
"I am adding my sincere appreciation of the work you all did on the  website. I have already received several positive comments on the new site. I am confident that the site will be successful in promoting ILSC's mission and our work with the UN's Sustainable Development Goals."

Rick Flath
President and Founding Director
"Our website is now eye catching, informative, user friendly, and has garnished over 50 new referrals for service in the first 90 days! Our internship program has more inquiries than ever before, and we hope a donation campaign will be done soon. Rapunzel Creative exceeded our expectations!! The children, families, and staff at MHCP thank Rapunzel Creative for expanding our reach and making us a relevant presence."

Melissa Cantada
Director of Human Resources, Mental Health Clinic of Passaic