New Jersey Social Media Marketing Services
Ready to go #social?  Digital and interactive marketing is evolving daily.  Social media now connects with every component of marketing including advertising, PR, media and customer service.  Rapunzel Creative can help you develop an effective online social strategy to grow your brand and your business.  We create and manage social channels for Facebook, Twitter, Google+, Youtube, Instagram, Pinterest, Vimeo and LinkedIn.  If you are new to social media, we can train you and your staff on how to use your social sites, develop social media content and grow your #followers.
Rapunzel Creative is located in northern New Jersey and we serve clients nationwide.  Give us a jingle at 877-709-3456 and ask to see samples of our work!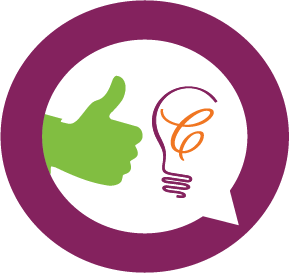 Building your brand pages on the top social platforms

Populating and managing your social channels

Creating social media plans and content calendars
Increasing your customer base and their interaction on your channels

Providing monthly insight reports
SOCIAL MEDIA MARKETING SERVICES
As a social media marketing agency, Rapunzel Creative can deliver results across top social media platforms through organic posts and paid advertising.   We will work with you to build an exceptional social media brand identity, gain followers, engage with your audience and drive sales.  
Building loyal followers and keeping them engaged is the key to social media success.  The Rapunzel Creative social media management team will work closely with you to develop a highly targeted social media strategy.  Our account services include designing and writing posts, managing the online account, communicating with followers and providing monthly insight reports to track channel growth.
SOCIAL MEDIA SETUP
Rapunzel Creative can help you create your social media corporate and brand presence online.  Our Go Social package includes a complete social media setup on the top platforms.  Our social media management team will create your accounts, populate your page with your logo and custom graphics, import your contacts and create your first post.   Get connected.  Get online.  We will get you there.  Give us a jingle and say you want to Go Social!
SOCIAL MEDIA CONSULTING
Do you have questions about social media?  Are you wondering what are the BEST steps and RIGHT strategies for your company?  As a social media marketing agency, Rapunzel Creative offers social media consulting and strategy sessions to help you get a "handle" on what social media platforms are right for your business.   
During our strategy and consulting sessions, we help you pinpoint the right social channels for your business.  We provide you with insight for building effective posts and content.  Together we can build a roadmap to help your company gain followers and engage users.
SOCIAL MEDIA PLAN
Ready to go social but need a little help?  Rapunzel Creative's social media services include comprehensive, written social media plans for your business.  Our detailed social media plans include recommendations for post content, campaigns, and promotions.  We review your competition, outline social content and topics to post and provide you with a three-month calendar for posting.  Our insightful plans determine the best fitting social channels to connect you with your client base.  We will also provide techniques to gain new followers and keep them engaged and excited about your offers and your brand.  

SOCIAL MEDIA MANAGEMENT
Hire Rapunzel Creative as your social media management team and we will work our magic! Our social media management plan includes:
Creating a structured monthly content calendar

Writing and designing all of your posts

Posting creative and engaging content to all of your social channels

Engaging with your audience

Tracking and measuring your growth and providing monthly progress reports
SOCIAL MEDIA CREATIVE
Social media marketing takes time to plan and build.  Outsource your campaign, initiative or monthly posts.  Utilize our talented team of designers and writers to bring your content and articles to life!   Whether you need social media copywriting, graphic design or a bit of polish to your blog article, consider our social media services creative team an extension of your in-house marketing team.

Rapunzel Creative's social media marketing services are designed to fit the needs of your business.  From creating a lead-generating campaign to Facebook advertising or simply creating content, our social media agency is here to help you gain followers and generate leads.