Award-Winning Business Logo Design Services
Custom Logo Design for Professional Services and Corporate Brands
Your corporate logo is your company's visual identity. In an instant, it sends a message to consumers. It tells the story about the quality of your company, products and services. The team at Rapunzel Creative can help you create a new custom logo or redesign an existing brand with our corporate logo design services.
As a creative logo design agency, we work with businesses and corporations offering identity design services that position businesses as leaders in the marketplace. We believe in corporate branding that tells a company story and promotes key strengths, so you gain a competitive edge.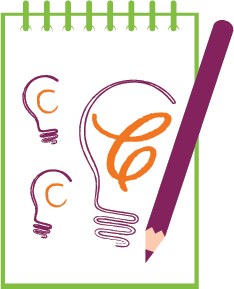 What is the logo design process?
EVOLUTION
Creating a visual identity isn't a one-step process, but an evolution. Let us introduce you to a whole new way of defining the core of your business and products.  Our process begins with a kick-off meeting in which we review all the aspects of your company including target customers, products and services, key selling points, preference on color and style and how you will use your logo.
DESIGN
Based on information gathered during the kick-off meeting, our expert design team will develop logo concepts to present to you. You will have the opportunity to review multiple designs and provide feedback.
Our mission is to create an effective and impactful logo that captures the best qualities of your business. You will be provided with a brand style guide for your logo along with multiple file types that can be used in on clothing and premiums and all forms of advertising and digital marketing.
INTEGRATION
Now that you have your new logo how will you use it? Rapunzel Creative's branding and marketing services can help you integrate your logo through all your marketing platforms, including your website, brochures, social media, sales tools, email, video, and advertising.
Let's talk BRAND + IDENTITY + LOGO
and how they work together.
BRAND
The customer perception of the corporate image as a whole.
IDENTITY
The visual elements and designs that form the overall brand.
LOGO
The name and graphic element, icon or mark that identifies the business.