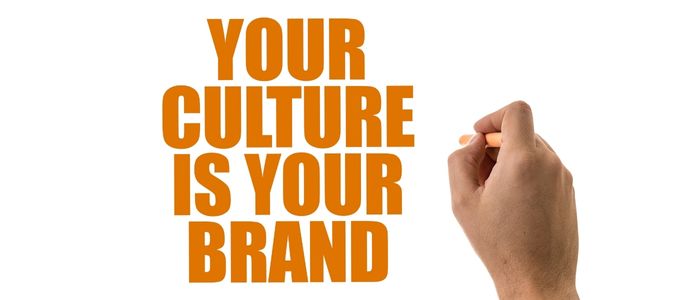 The Importance of Organizational Branding
Branding is not limited to what many people think it is – a logo or tagline, for example. Organizational branding is the way your company communicates your brand value throughout your organization. And, when done right, it empowers and enlivens your team in ways that can generate greater success.
What is organizational branding?
Your organization's brand is every element that goes into how you want your audience to perceive your for-profit business or nonprofit entity. When your corporate brand is solidified in consumers' minds, it is recognizable and familiar. It is how consumers identify and think about your organization. (So make it great!)
Rather than focusing on a specific service or product, organizational branding is more of an umbrella about the company. Organizational branding comprises externally facing and internal components:
The visual elements – the physical representations of your organization. These are everything that make up how your marketing materials look, such as the color palette, typography, logo, social media graphics, and website design.
Written /spoken communications – the messaging that goes into what you say and how you say it to promote your brand. This can be your tagline, elevator pitch, website content, ad or brochure copy, etc. that share your key selling points and how you solve your consumers' problems.

Branded messaging also includes your brand voice – the personality and characteristics behind your brand.

Mission statement and vision statement – these are statements that guide a team toward shared goals. Think of it as branding to your employees and/or partners.

These tell your internal stakeholders what you stand for, your organization's purpose, and aspirations for the future. They represent corporate values as well. The mission statement may be shared publicly as well, to broadcast your organization's "why we do what we do" as part of your communications strategy.
Elements of strong organizational branding
This can be summed up in a few words. Strong branding is reliable, authentic, trustworthy, clear, consistent, and stands out from the competition.
The benefits of branding a company or nonprofit
For one, it's the foundation upon which all your marketing and advertising campaigns and materials are built. Once the corporate or nonprofit brand is established, all materials that promote products and services should build on this foundation. The visuals and messaging will look related (further strengthening the trustworthiness you are developing with your audience).
Second, it supports your brand's reputation and guides your approach to customer service.
When an organization's branding hits the target on being reliable, authentic, consistent, and unique it:
Builds a relationship between it and its audience, creating trust which then generates brand loyalty.
Provides certainty of consumer expectations – they know what to expect from your products or services, thanks to your brand's consistency in its communications and service.
Helps your team focus on delivering on those expectations
Maintains your competitive edge
Award-winning branding is here at Rapunzel Creative
Whether you are creating a brand from scratch or are doing a corporate rebranding project, Rapunzel Creative is here to help. Our team has created numerous award-winning marketing campaigns—including branding work for nonprofits and corporations. Based in Bergen County, NJ, we serve clients throughout NJ, NY, and CT as well as national brands. Contact us about your organizational branding here.
Rapunzel Creative is a New Jersey-based digital marketing agency that is woman owned, and is WBE and WBENC certified.
About Rapunzel Creative
Rapunzel Creative is an award-winning branding, digital marketing, and advertising agency located in Bergen County, New Jersey, within the New York metro market. Services include business branding, website design, digital marketing (such as social media, SEO, and email marketing) and advertising campaigns. The agency also specializes in nonprofit marketing and branding. Rapunzel Creative is certified by the State of New Jersey as a (WBE) Women Business Enterprise, is a WBENC certified organization, and is a certified SBA and WOSB and approved contractor with the Port Authority of New York and New Jersey.