Client: ¡VamosPay! is a prepaid card offered by a startup fintech firm, as an alternative solution for unbanked/underbanked consumers.
Target Audience: Multicultural individuals, families, and business owners in the Hispanic and Latino population. This consumer group is leery of traditional banking institutions, which they feel does not address their needs. They also need a full-featured solution that is simple and less expensive to use, and that they can use for multiple purposes every day, from a company that understands their community.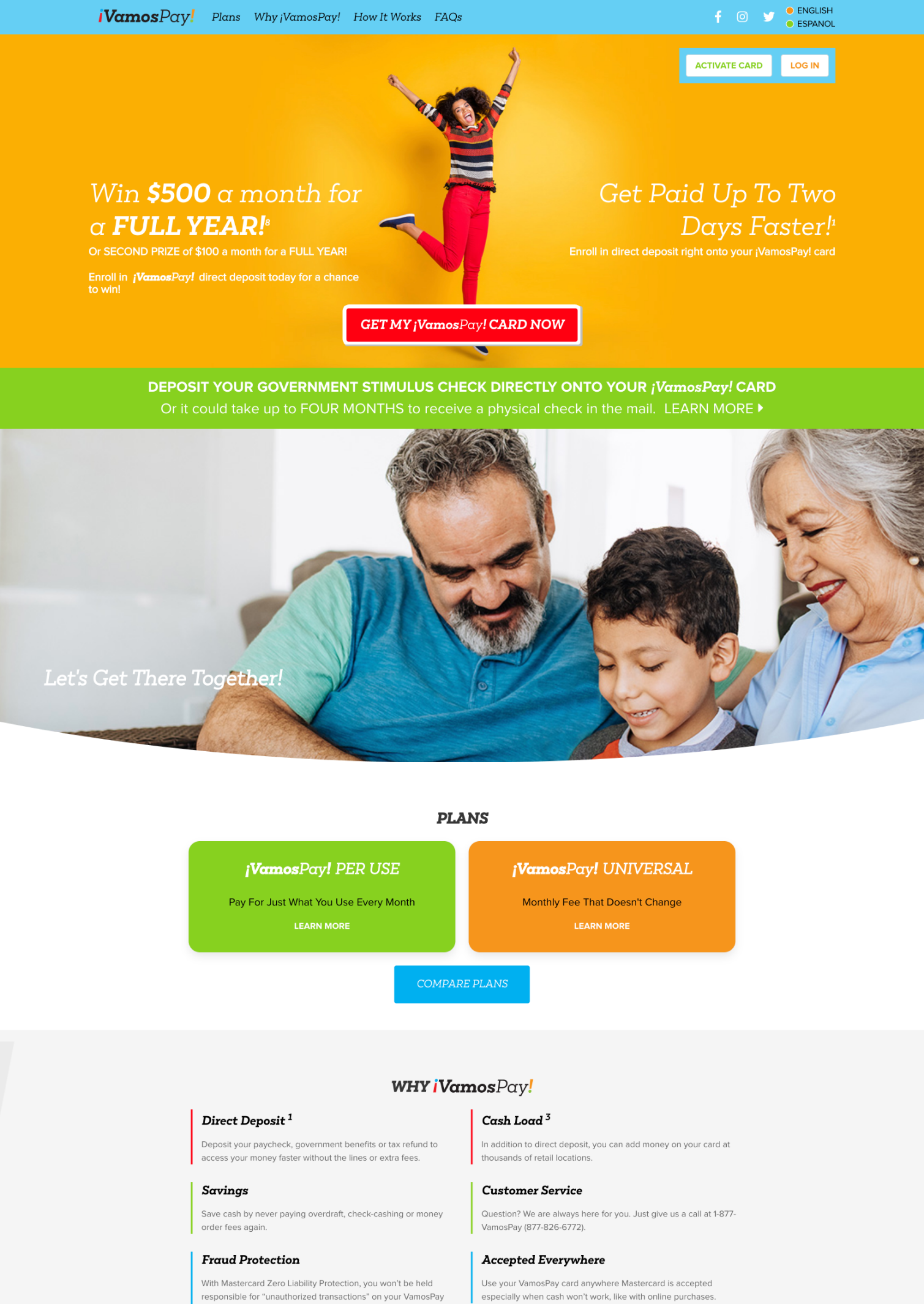 The ¡VamosPay! website needed a brand refresh, as it did not effectively communicate the company's core mission of providing a banking solution for underserved communities—nor the key benefits of its virtual payment solutions against traditional products from other service providers.
The Rapunzel Creative website design team felt that the old website was not leveraging the brand assets in a way that appealed to the product's users and their particular concerns about how they are perceived by traditional financial institutions. The agency was engaged to do a full website redesign to overcome these issues and create a vibrant, consumer-friendly website that ¡VamosPay! users could relate to and trust.
Brand Strategy: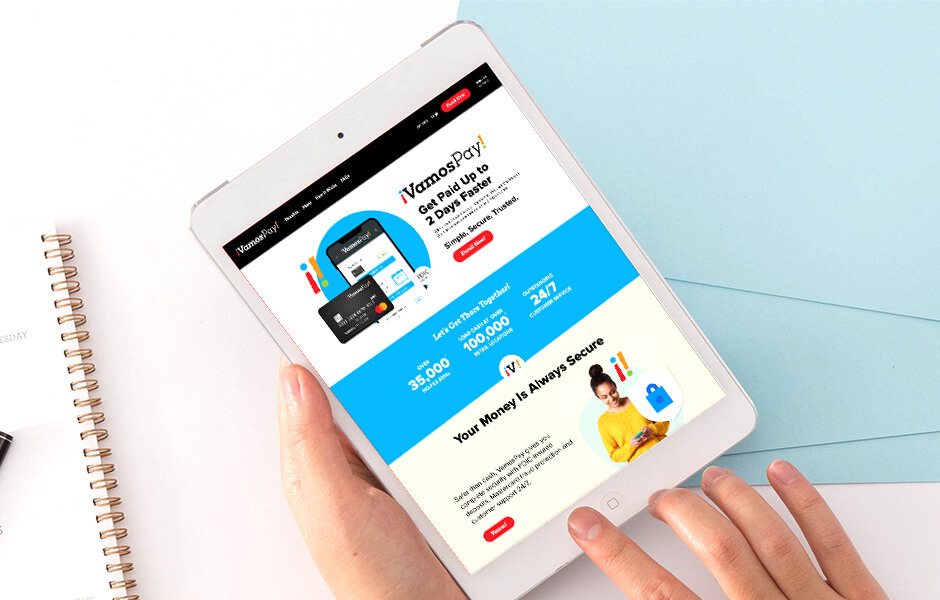 Winner of the national GDUSA American Web Design Award and 2021 Davey Awards Silver in General-Consumer Products/Services for Websites
The goal of the redesign was to communicate the ¡VamosPay! benefits of virtual payment solutions while using the brand's exciting color palette to bring life to the new website. Using real people and colorful illustrated icons conveyed a stronger sense of authenticity to resonate more strongly with consumers. They also brought an element of fun to the site with contemporary style, helping the brand stand out among "typical" financial services products and services.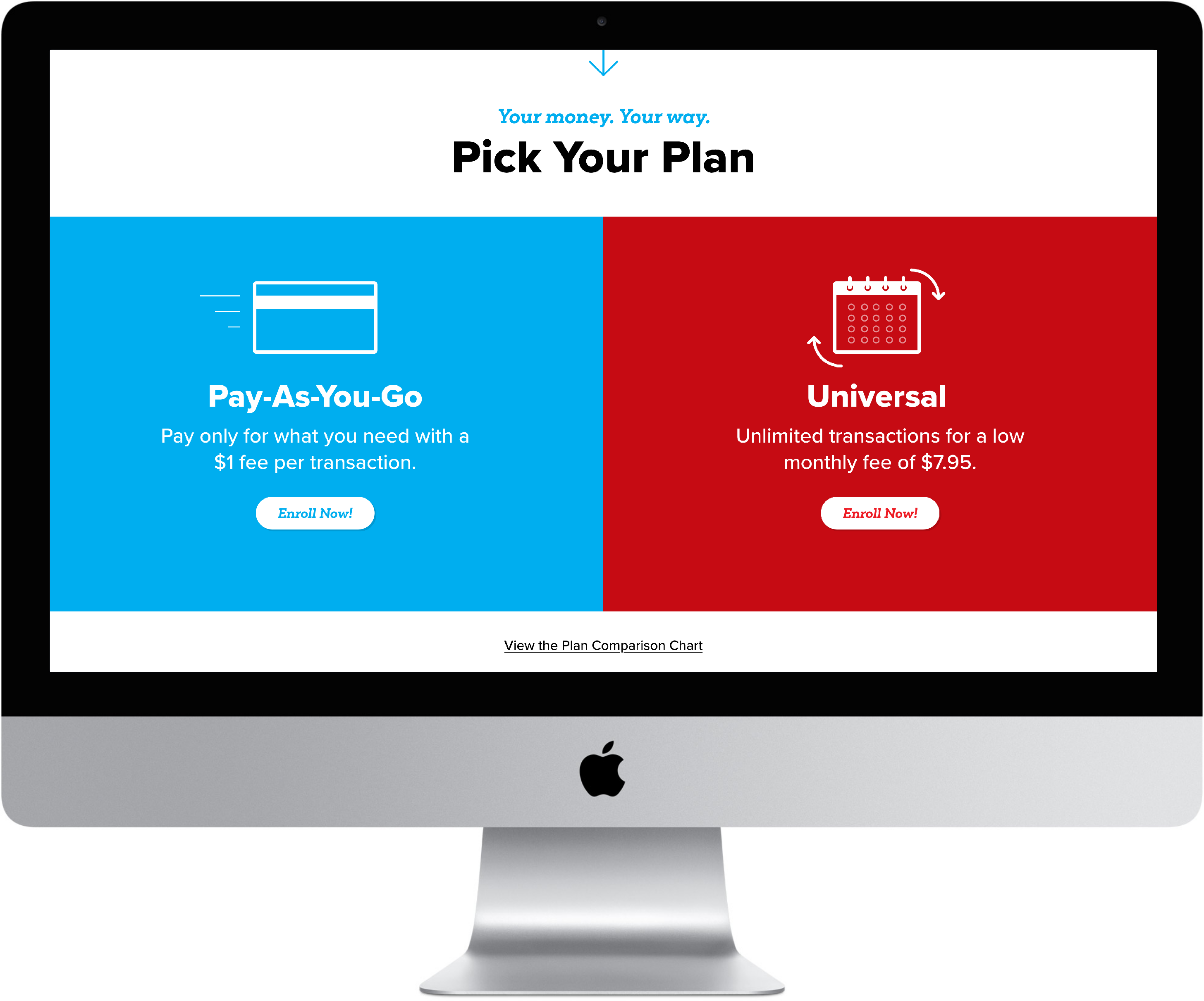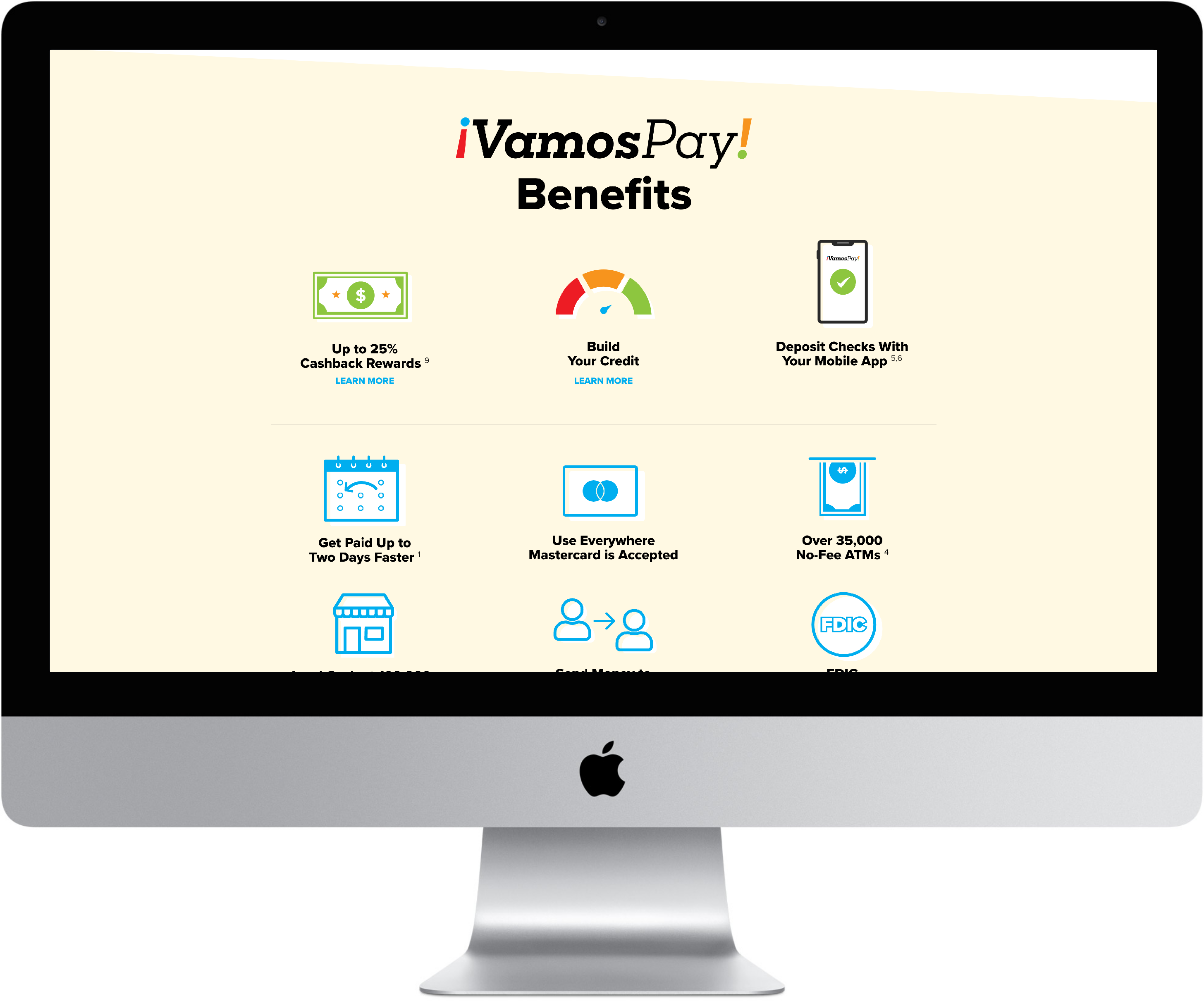 On-Point Branding That Celebrates Community
Conveying a sense of community through the visuals and colors was vital in the redesign of the ¡VamosPay! website. From the start, the Rapunzel Creative design team felt it was important that people for whom the product was developed saw themselves represented on the site. Part of that includes an English/Spanish translation feature in the header.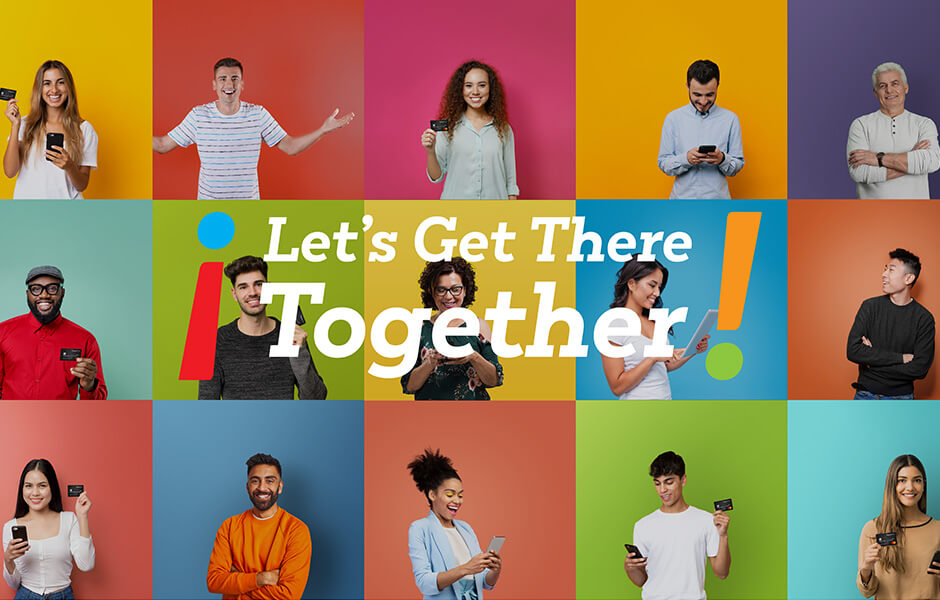 Brand Ambassadors Build Consumer Confidence
As part of our branding strategy, we used brand ambassadors—think influencer marketing—to generate credibility among ¡VamosPay! users that they are using a product they can trust.
Results: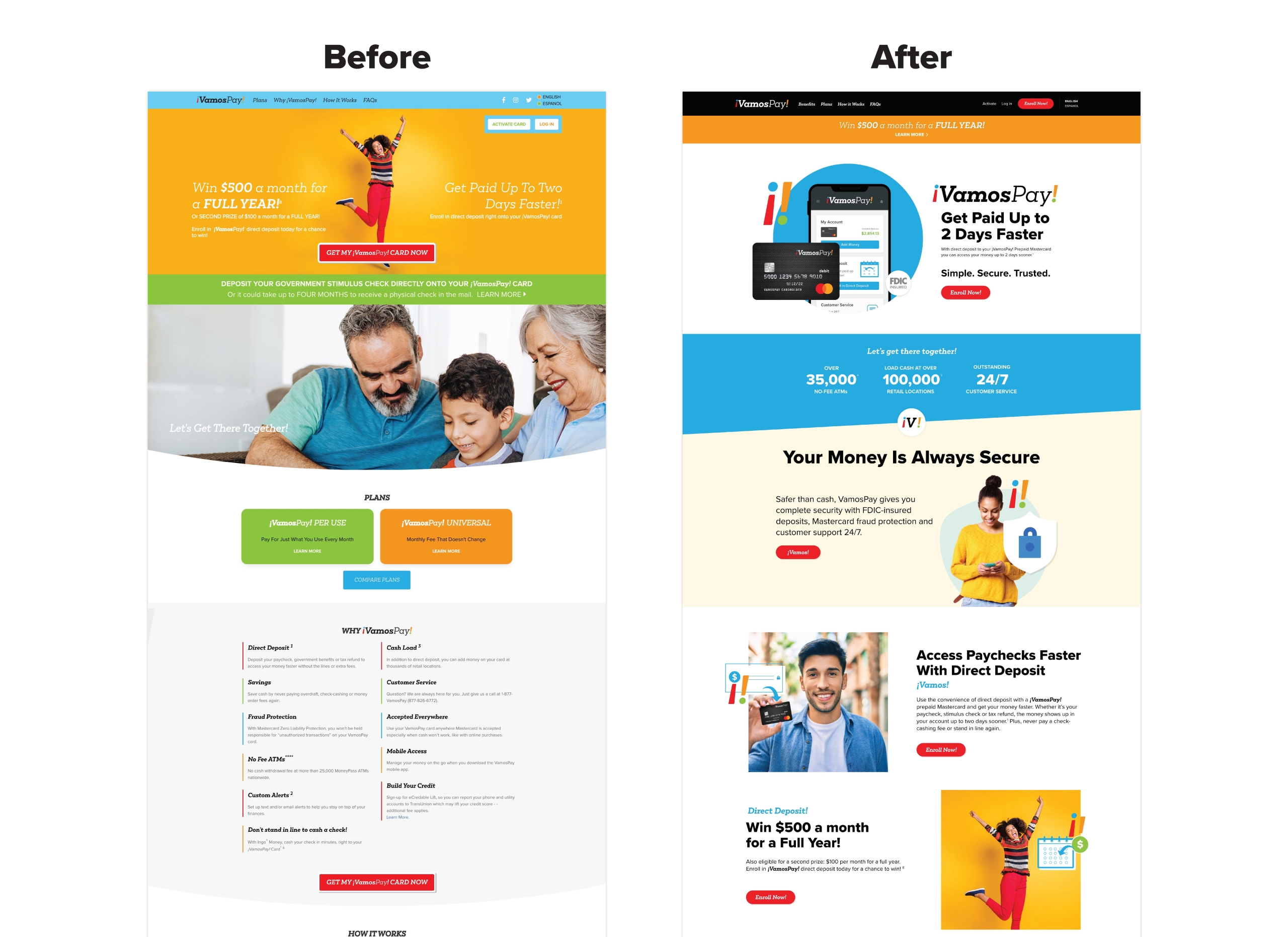 Award-Winning Design
We were delighted to learn that the ¡VamosPay! website was a winner of the national GDUSA American Web Design Award and 2021 Davey Awards Silver in General-Consumer Products/Services for Websites.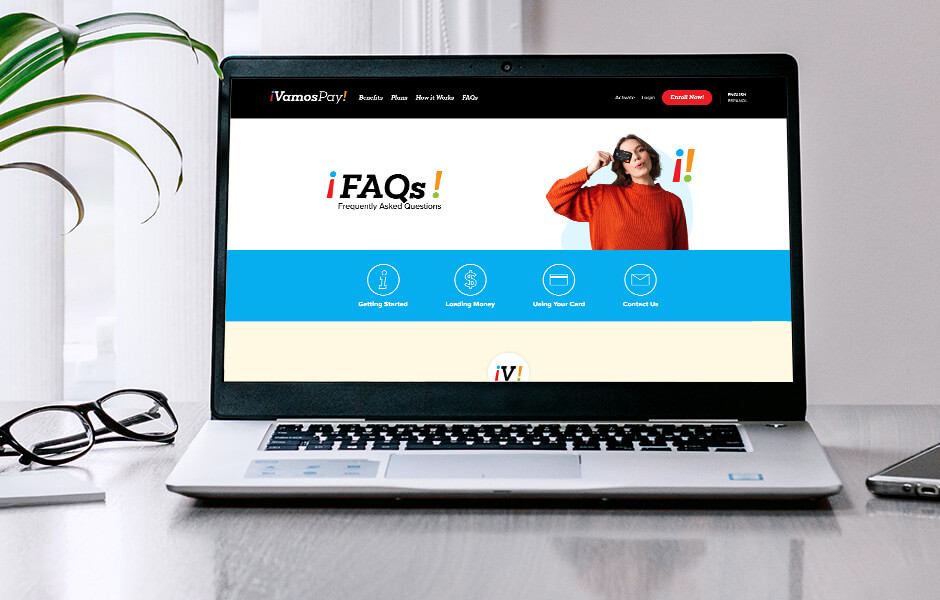 Digital Advertising
Now that the brand has a new website, the Rapunzel team has been running a Google search campaign. This digital ad campaign began running in September and is consistently delivering a 25%+ conversion rate. If you're wondering how successful this is, the average conversion rate on a Google ad campaign in the finance sector is a fraction of that figure (less than 4%).
If it's time for your brand to refresh its digital presence–whether with a new website or branding–Rapunzel Creative Marketing can help. Contact us for a consultation about your brand strategy.
(Source: https://instapage.com/blog/google-ads-industry-benchmarks)