What A Difference a Rebranding Makes
You've heard over and over that your business needs to have a strong corporate brand in order to be successful. It's integral to have a logo, website and marketing collateral that resonates with people, making them yearn to choose you over the competition. But can rebranding your company really make that much of a difference? Clean Image says it can.
Clean Image, a commercial cleaning company, came to the team at Rapunzel Creative, seeking a fresh, new look for their logo, website and sales kit. They had a poor online presence, low ranking and an out-of-date website that was not mobile-friendly. The logo was in need of a contemporary overhaul. Our team rolled up their sleeves, waved their creative magic wands and started the rebranding process with the company's logo.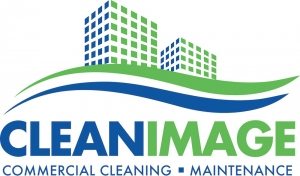 The new logo clearly shows corporate buildings, separating the company from residential cleaning services. The bright, bold colors stand-out. Owner of Clean Image, Anthony Perone, was thrilled with the updated logo work. "I couldn't be happier. I have added the new look to jackets, sweatshirts, uniforms and our work vehicles. We now have the corporate image to match our professional quality. "
Developing a sharp website re-design included reviewing the many services offered by Clean Image and incorporating those services into an easy to navigate site with a clear menu-of-services. Innovative copy, impactful images, a free estimate tab and a "Contact Us" form were all woven effortlessly into the design. A "Why Choose Us" page, featuring Anthony, highlights the company's rich history of excellence and service. Take a look at the difference!
Did the rebranding bring Clean Image measurable results? It brought them a lot of new customers, says Anthony. "Since our rebranding, led by Rapunzel Creative, our sales have grown about 20%. I now receive more internet hits and customers always comment on how professional our new site looks."
Clean Image's online ranking also went up considerably. Check out which company is listed first on Google!
We didn't stop the rebrand there either. Rapunzel Creative revamped the company's sales kit, designing a new presentation folder with a glossy insert services sheet. Talk about projecting a "Clean Image" to potential customers!
Anthony couldn't have been more pleased with the results or the process. "Working with the Rapunzel team for our marketing plan has been smooth, stress-free and affordable. I would recommend their services to any company, small or large."
Does your corporate brand need an update? Let the experts at Rapunzel Creative Marketing refresh your image and make your company stand out from your competition. Call us today at 877-709-3456!
About Rapunzel Creative
Rapunzel Creative is an award-winning branding, digital marketing, and advertising agency located in Bergen County, New Jersey, within the New York metro market. Services include business branding, website design, digital marketing (such as social media, SEO, and email marketing) and advertising campaigns. The agency also specializes in nonprofit marketing and branding. Rapunzel Creative is certified by the State of New Jersey as a (WBE) Women Business Enterprise, is a WBENC certified organization, and is a certified SBA and WOSB and approved contractor with the Port Authority of New York and New Jersey.