Developing a corporate brand strategy entails many things, from your visual branding to your messaging. Branding attracts new customers and even job candidates. It's what identifies your company, product or service from among your competition in an ever-crowded field.
Branding trends change over time and with them, the strategies that drive successful marketing tactics. Here's a look at what's on trend for this year.
Social media marketing
Social media is great for developing brand awareness, but your brand can't be everywhere. Be where your audience is and play with them there, in the way that aligns with the platform and your brand. Trendy new platforms are TikTok and IGTV (an Instagram product) for short-form social video.
One emerging trend is a new determination of the social media metrics that matter. One shift, according to Sprout Social, is toward more social listening—long-term engagement that embraces brand sentiment and what consumers are saying—and away from the short-term satisfaction of likes or viral awareness. Another is marketing to private communities and "tribes" which resonates with younger users.
Branded visual content
Visuals grab more attention than straight text, making branded visual content a marketing power tool. Infographics, videos, charts, GIFs, and content-specific images can generate new leads more effectively on social media or via email. And, since many users may scroll past what they perceive as ads in their feeds, you'll have a better chance of catching and keeping their attention with branded visuals. According to HubSpot:
32% of marketers say visual images are the most important form of content for their business and 80% use visual assets in their social media marketing
Relevant images help people retain the information they hear
Among B2B marketers, 51% prioritize creating visual assets in their content marketing strategy
Updating or creating your company's brand image
Whether you are updating an old logo or creating a new one, a relatively new trend is making it adaptable to the channels in which it appears. Start with your baseline logo for print or packaging and make versions suited for online channels. Make sure the logos are consistently designed and easily recognizable as identifying your company. If you are doing a full brand image refresh, take a look at Pantone's color of the year, Classic Blue. Pantone offers several color palettes that provide fresh branding ideas for many applications.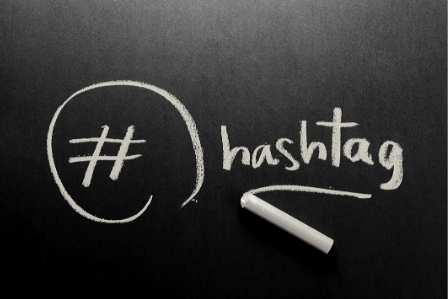 Hashtags
They are proliferating, no question. Create some brand-specific hashtags and encourage your followers to use them in their posts about your product or service. Branded hashtags make it easier to monitor specific marketing campaigns and find user-generated content about your brand. They also help build brand awareness. Beware of stuffing too many hashtags into any post (three to five are ample); they should be relevant to the post and too many look spammy.
Personalization and customer experience
Marketing your brand goes beyond the ads you create or the direct mail pieces you send. Marketing also means delivering an excellent customer experience—on the web, in your store, from your call center. A good customer experience (CX) along your various touchpoints fosters customer loyalty and those develop "brand evangelists" that provide positive reviews and social proof that many consumers rely on today. It positions your company as a helpful resource. In fact, 73% of people say that customer experience is an important factor in their buying decisions (Source: PwC).
Make sure your website is easy to navigate and that it provides all the relevant information that people are searching for.
Your social media pages should reflect your brand all the way, from cover image to status updates. Even on pages that deploy chatbots or popups for lead generation, personalize the communication.
Make everything about your site—including checkout on e-commerce platforms—are convenient for the user.
Your email marketing should be personalized along every step of your drip campaign, with messaging that speaks to your audience and addresses their needs.
Frontline employees must leave a great impression from start to finish of every transaction.
Phone representatives and salespeople are crucial marketing team members who can solve customer issues and offer personal service in meaningful ways.
Tips about branding trends from Rapunzel Creative
Founder and president, Lynn Gregorski, says that "The key to corporate branding is to create logos and marks that work with digital. The design needs to be clearly legible and register immediately with the user on mobile devices. All name text needs to be large enough in proportion to the mark to be easily read on a business card or any digital device."
Another important issue is ADA compliance. "Check in with the best colors for ADA compliance when designing an online brand. Be aware of the colors to avoid or that are difficult for the visually impaired to discern, and plan your design with accessibility in mind."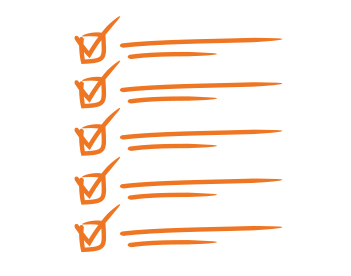 As an award-winning branding agency, the team at Rapunzel Creative Marketing can help put a strategic marketing plan in place to guide your brand-building efforts. Contact us to schedule a complimentary marketing assessment; or download our helpful brand audit checklist to see where your opportunities lie for developing a robust brand strategy.