Brand Audit Checklist
In a split second, a customer will make a decision about your company based on your brand.
Is your branding strong enough to make the cut?
Improve your results with our brand audit checklist.
Our brand audit checklist will help you evaluate and improve all of your current marketing and branding campaigns and components.
Make your marketing smarter with this checklist that will help you:
Stand out from the competition

Boost your marketing messages

Build consistency in your sales tools

Create more impactful advertising
This evaluation will guide your brand strategy and identify the course corrections you'll need for future growth.
Request our Brand Audit Checklist
Quickly evaluate the consistency of your company's identity and messaging.
"*" indicates required fields
Marketing Reimagined. Branding Reinvented.
Some of our projects include…
Award-Winning Nonprofit Case for Support Landing Page
2023-04-27T11:33:21-04:00
Product Packaging & Website Branding for Health Care Service
2023-04-27T11:34:04-04:00
Brand Strategy & Design for NYC Commercial Construction Company
2023-04-27T12:14:50-04:00
Social Media & Direct Mail Marketing
2023-04-27T11:34:39-04:00
Website Redesign & Nonprofit Branding for New Jersey Organization
2023-06-09T09:09:19-04:00
Website Design for Medical Equipment
2023-01-12T07:36:00-05:00
Results-driven marketing and branding that is born from strategy and

focused on your customer's needs.
Automotive electronics company product sales increase 25-30% in one year.
Digital ad campaign delivers 41K unique landing page visitors in one month.
Social media contest reach of 32k and engagement with 5.5k followers in just a week.
Regional food festival sells out 3 years in a row exceeding fundraising goals each year.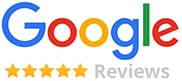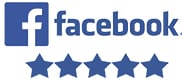 Brand Identity Design Services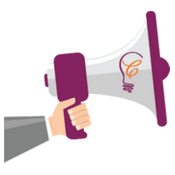 Tell and sell your story.
Branding and strategy are at the core of every initiative, and the foundation of everything we do.  Through competitive analysis and market research, we evaluate and reposition your brand to get the most out of your marketing dollars.
Because of our deep bench of creatives and marketers, and the range of industries we work in, our team captures your brand voice in a way that captures your audience's attention and gets results.
Corporate Brand Design
A typical corporate branding package may include any of the following elements:
Name: Company or product

Visual identity system: logo design, typography, color, supporting visual elements, brand style guide

Communication: Brand story, positioning, and messaging

Website

Printed brand materials: business cards, signage, brochures

Digital branding: social media, online advertising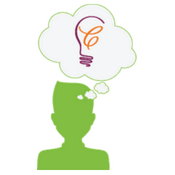 Born from strategy and audience-focused.
We love creating stunning brands as much as the next advertising agency. But as strategic marketers, we are driven by solving problems and providing measurable results. Our team carefully crafts your brand strategy to deliver the best corporate identity design that will resonate with your customers and provide a measurable ROI.