Why Your Business Needs a Responsive Website
In 2015, Google announced a major change in search engine algorithms giving ranking priority to websites that display well on smartphones and other mobile devices.  This date was named Mobilegeddon, and Google's decision set the stage for making a website's mobile presence directly correlated to its search ranking.  This solely justifies why responsive website design is critical!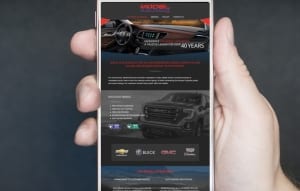 A responsive site is a website that provides optimal viewing across a wide range of mobile and tablet devices.  A responsive site automatically resizes the content and layout of a site, to fit the screen of each device.    Why is a responsive site important for your business?  When people are searching for your services on their phones or devices, you want to have a web site that will display clearly and professionally on any size screen and that will be easy to navigate from any device.
Having a responsive website is more important than ever.  "The number of mobile phone users in the world is expected to pass the five billion mark by 2019. The number of smartphone users is forecast to grow from2.1 billion in 2016 to around 2.5 billion in 2019, with smartphone penetration rates increasing as well," according to Statista.  In 2018, it was expected that "US adults will spend an average of 3 hours, 35 minutes per day on mobile devices in2018, an annual increase of more than 11 minutes," according to eMarketer.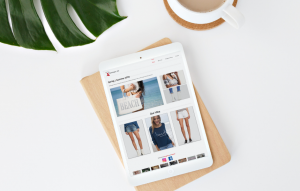 We've all seen what it looks like when a site doesn't display correctly on a tablet or cell phone.    You might see chunks of a navigation bar or a random photo or bits of text and links. But now not only will your visitors struggle with navigating a non-responsive site, but they may not find you on the first page of a search.
Need help creating a responsive themed site?  We don't just build site, we build customer experiences.  Contact Rapunzel Creative at 877-709-3456 for a complimentary consultation.
About Rapunzel Creative
Rapunzel Creative is an award-winning branding, digital marketing, and advertising agency located in Bergen County, New Jersey, within the New York metro market. Services include business branding, website design, digital marketing (such as social media, SEO, and email marketing) and advertising campaigns. The agency also specializes in nonprofit marketing and branding. Rapunzel Creative is certified by the State of New Jersey as a (WBE) Women Business Enterprise, is a WBENC certified organization, and is a certified SBA and WOSB and approved contractor with the Port Authority of New York and New Jersey.