Choosing Between Weebly or WordPress?
Ready to build a website, but not sure which platform is right for you?  Rapunzel Creative Marketing, a web design company, offers website design services on both the Weebly and WordPress platforms.  There are pros and cons to each platform.  Before we compare both options, you need to also decide if you want to hire a company to build your website for you or if you want to build it yourself.  Building on Weebly, a drag and drop site, will be much easier to master, however, many WordPress sites also come with a visual composer or drag and drop editor, but they usually require more technical expertise on the part of the user.  
Here's a guide to help you decide whether a Weebly or WordPress website is the best fit for your business.
Self-Contained Hosted Platform versus a Self- Hosted Website
All Weebly website packages include hosting.  You can also purchase your domain directly through Weebly which keeps your site, hosting and domain all in one place, on one platform.  Here's the caveat. If you decide to switch platforms you cannot transfer or export your website and website design to WordPress or another platform.  This includes your blog.  So when you cancel your Weebly account, your site and content are gone.  You will need to completely rebuild your site on the new platform you choose.  Copy (body text) can be brought over to another platform by simply cutting and pasting the content into a word document and copying it back onto a new site, but all your pages on your new website will need to be built from scratch.  
Weebly offers designs for the following types of websites:
Business

Personal

Blog

Online Store
A big issue for many businesses is that Weebly does not offer a domain based email, i.e. yourname@yourwebsite.com, as part of their hosting package.  Weebly does integrate with the Google-based product GSuite allowing you to acquire a domain based email that you can use but that account is unrelated to your Weebly hosting.
WordPress is a free, international platform and software that anyone can use.  All you need to do is purchase your domain and hosting through the provider of your choice.  Providers range from GoDaddy and Hostgator to various sized companies that offer a variety of packages, large and small.Most of these providers offer the option for you to purchase your domain, hosting and email together as one package.  Often, the first year of the domain is free.  
Once your site is built on WordPress, you can change your website theme to any compatible WordPress theme and you can also import and export content from one WordPress site to another.  This means that you own 100% of all your content and WordPress makes it very easy to switch to a different platform should you choose to do so.
Private developers offer thousands of WordPress themes and site designs for every type of business.  Whether you are a food blogger, doctor, news magazine or ecommerce store, you can find endless choices within WordPress themes.  These themes are sold by independent companies.  Some offer support with the themes.  Across the board, the support generally isn't fast in response time.  Look for a highly rated theme with high sales, good technical support and great reviews.
Site Builders
Weebly comes with a very easy to use site builder.  The drag and drop features and multiple templates allow you to easily create custom pages and make updates.
Many WordPress sites now come with site builders.  Some are better than others, but the learning curve is much tougher for the layman.  Where Weebly offers basic tools to build your pages, some WordPress themes with site builders can offer hundreds of page design options and features.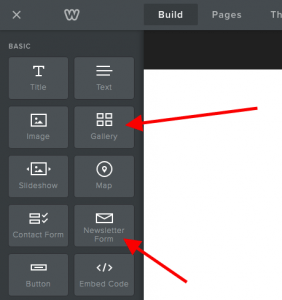 Bells and Whistles
Weebly offers a basic selection of tools you can use to build your site.  This includes text and title tools, images, image galleries, contact and RSVP forms, buttons and video.  Weebly also now offers third party apps you can purchase at an additional cost and add to your site.  These apps include promotional call-out boxes, rotating testimonials, social media integration and ecommerce features.  With these new apps, Weebly allows the user to choose what additional features they want for their site.  Some of the apps work well.  Others are buggy, causing page jumps and other issues.  
WordPress offers infinite possibilities with every feature that you can imagine.  These are called plugins.  Image galleries, rotating testimonials, pop-up forms and boxes, rotating front page images and shopping cart integration are just a few of the features you can get on WordPress.  If you want to take advantage of the latest technology and features on your site, this is the platform for you.  
With WordPress most of these features do not come pre-installed. There are thousands of free plugins available and also premium plugins that you can purchase through third-party providers.  If you can dream it, there is most likely a plugin or software you can buy to make it happen.  
Design Choices
Weebly offers a wide variety of responsive themes for a blog, website or online store.  Each of these themes come with a preset layout which you can customize using their drag and drop tools. It is fairly easy to use and beginner friendly.  Issues: The top navigation bar shrinks logos quite small and doesn't provide a space for phone numbers.
Some WordPress themes come with a visual composer or a drag and drop page builder. These themes are not as easy to customize and require some technical knowledge to correct mistakes or address issues that come up during a site build.
Ecommerce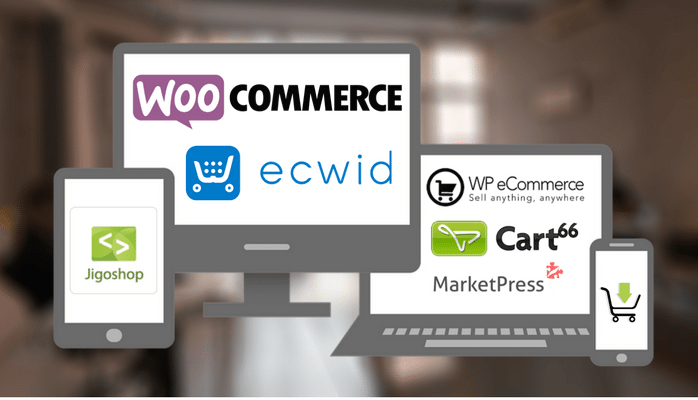 Building an online store?  Weebly has a complete online store builder, but the store features are pretty basic.  There is a $25 per month pricing plan for online stores and a 0% transaction fee, unlimited products, checkout on your domain and an SSL certificate.  The 0% transaction only applies to Weebly.  You will still have to pay a transaction fee to your payment processor.  Weebly allows integration of PayPal and Stripe for payment processing.  
There is a wide variety of free and paid WordPress ecommerce plugins you can use to build an online store.   You can choose a free plugin or go with a more robust paid plugin platform.  Top sites like WooCommerce and Ecwid are highly customizable and provide you with a website theme and all the sales transaction tools you need to do business. They also provide features that allow you to sell on social channels and a mobile responsive display.  For any of these platforms you will need to integrate a payment platform like PayPal, Stripe or Square.
WooCommerce
Ecwid
Jigoshop
iThemes Exchange
Cart66 Lite
WP Ecommerce
The Cost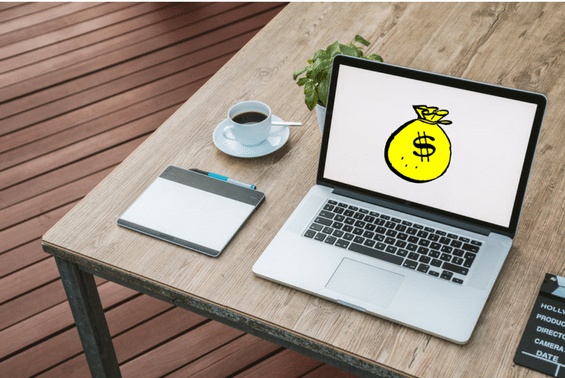 Weebly pricing starts at free basic use and goes up to $25 per month for their Business Plan.  When you sign-up for one of their paid packages, the first year of your domain subscription may be free.  When you build a site on Weebly, you do not own your site theme and platform.  You do own your domain which you can also transfer to another company.  Email service is not provided in their packages.
WordPress is a free platform.  So what do you actually pay for?  Through the hosting provider of your choice, you will pay for your domain and your monthly web hosting package.  Your monthly web hosting package may be bundled to include email, nightly backups and an SSL certificate.  There are free WordPress themes and thousands of custom designed themes that you can purchase and install on your site.  With WordPress you own your domain and your website.  

Making the Choice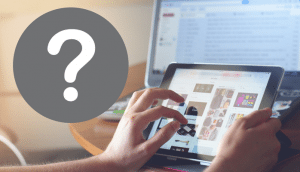 Decide whether you want to build and manage your own site or whether you have the budget to hire a professional to create and maintain it.  As the old saying goes, "You get what you pay for."  Weebly has many limitations in theme design and features.  Depending on the theme you choose, the responsive display is not always optimal.  WordPress is a platform that is constantly evolving and is completely customizable.  Overall the responsive displays are better.  You do need to keep your site well-maintained and updated and there is a learning curve in understanding how to build pages and add blog posts.
Rapunzel Creative is a full-service marketing agency offering website design, website development, SEO and content writing and blog writing.  Contact us at 877-709-3456 to talk about your site!
About Rapunzel Creative
Rapunzel Creative is an award-winning branding, digital marketing, and advertising agency located in Bergen County, New Jersey, within the New York metro market. Services include business branding, website design, digital marketing (such as social media, SEO, and email marketing) and advertising campaigns. The agency also specializes in nonprofit marketing and branding. Rapunzel Creative is certified by the State of New Jersey as a (WBE) Women Business Enterprise, is a WBENC certified organization, and is a certified SBA and WOSB and approved contractor with the Port Authority of New York and New Jersey.