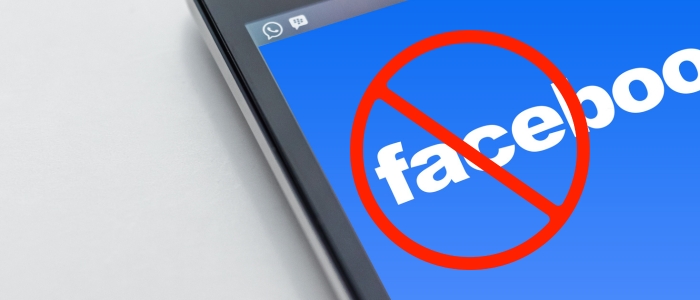 The Best Way to Prevent Losing Access to a Facebook Business Account
How would you feel if days, weeks, even years of work were lost with little chance of regaining that work?
Losing access to a Facebook Business account without being able to restore that access is something out of a marketers' nightmare. Imagine no longer being able to run Facebook ads, losing access to your Facebook community, or seeing your Instagram account hacked!
Not only is this scenario scary for marketers, losing access to a Facebook Business account can have far-reaching consequences for the overall well-being of a brand or organization.
What gives? How does someone lose access to a Facebook Business account and how can this be prevented from happening in the first place?
Let's dive in! In this article we share the steps you can take to prevent losing access to your Facebook Business account and ONE THING you and your team need to take action on right away to prevent losing access to your accounts.
Meta Business Suite and Meta Business Account
Your Meta Business Suite gives you access to all the important tools you will need to manage your Facebook, Instagram, and WhatsApp assets all in one place. That sounds convenient, doesn't it?
In theory, your Meta Business Suite also allows you to share these assets with your marketing team without having to share sensitive information like your passwords. When properly set up, Meta Business Suite gives you the ability to share access at different levels and, more importantly, to revoke this access when team members leave your organization.
The forced Facebook Business Manager roll out
Since Facebook rolled out Facebook Business Pages, there have been many changes along the way.
Facebook Business Manager was created in 2014 as a tool to help social media professionals manage multiple pages. By 2018, Facebook (now Meta) forced all Facebook Page users to create a Facebook Business Manager account.
While this was meant to make the process of managing multiple Facebook pages easier, it actually created a royal mess.
Facebook changes that created chaos
More often than not, a Facebook Business Manager account was created not by the business owner, but by one of their team members or a digital marketing agency hired to take care of their social media. By default, these team members and agencies became the owner of the Facebook Business Manager, signaling to Facebook they were the owner of the Facebook Page.
This has led to some business owners not having proper access to their assets—not having full control of their ad manager accounts or not being able to gather all their assets in one Meta Business Suite.
If the assets are not in the control of the rightful business owner, they are vulnerable and at risk.
How people are losing access to a Facebook business account
While not everyone who loses access to their Facebook business account is at fault, most of these cases are a result of human errors, poor security, or violations.
Here are the three top reasons why people are losing access to their Facebook business account.
1. Account hacking
Hackers will use a variety of methods to obtain login information and take over accounts. Most frequently, they use phishing practices, but sometimes they use brute force attacks. Once a hacker has control, they can use the account for criminal purposes like running false advertisements using your money, or even lock out all Facebook admins completely with no way of getting back in!
2. Policy violations
Facebook policies include rules and guidelines around content, advertising, and overall behavior on the platform. If you're found to be violating policies, Facebook may limit the account's reach, suspend the account, or even permanently disable the account in question.
If you need a refresher, here is the content you need:
3. Revoked access
Revoked access happens when someone with administrative access to an account removes access on purpose (such as a disgruntled team member or former employee) or when Facebook takes action to revoke access for violating policies.
Consequences of losing access to your Facebook business account
As you can see, there are dire consequences of losing access to a Facebook Business account. Here are three additional results of losing access to a Facebook business account.
1. Revenue loss
A disabled Facebook account cannot  be used to advertise a business, sell products, or engage with customers on the platform, which leads to a decrease in sales. Revenue loss can be significant when Facebook and Instagram are the main advertising channels for the business in question.
2. Damaged reputation
When an account is compromised, it could damage the brand's reputation. A hacked account may lead to unauthorized posts, comments, or messages, which could be detrimental to a brand's image, harming the reputation and credibility in the eyes of customers and stakeholders.
3. Legal implications
When an account is hacked, fraudulent activity could result in legal action, including fines or lawsuits.
How to prevent losing access to Facebook Business account
Preventing the loss of a Facebook (or Instagram) account takes action on your end.
Here are three ways you can be proactive in preventing this loss.
1. Secure your account
Secure your accounts by:
Using strong passwords
Enabling two-factor authentication
Monitoring login activity
2. Adhere to Facebook's rules and guidelines
Every person who creates a Facebook account is shown the platform's policy and guidelines at the time of the account creation. If you missed it, go back now and reread the rules and regulations put in place by Facebook. To avoid a violation, all users must:
Understand the rules
Keep up with changes in policies
Comply with community standards
3. Create a contingency plan and put it into action when needed
Prepare for the worst, plan for the best by:
Backing up important data
Knowing who to contact for help
Having alternative advertising channels
Set up two-factor authentication right now
Putting security in place right now can prevent a tough loss later on. The last thing your brand or organization wants is to see hard work and resources wasted on assets that are no longer accessible by a marketing team.
Set up Meta Business Suite the right way and take steps to secure the brand by first revoking access from those who no longer need access.
Next, require all people with access to your Facebook Business account to set up two-factor authentication. Meta allows business owners to turn on this requirement in Meta Business Suite. Learn how to turn on the two-factor authentication requirement for everyone with business access.
Contact Rapunzel Creative for Digital Marketing Services
Should you need further help with your Meta Business Suite and your Facebook Business assets, schedule a short introductory call with Rapunzel Creative.
About Rapunzel Creative
Rapunzel Creative is an award-winning branding, digital marketing, and advertising agency located in Bergen County, New Jersey, within the New York metro market. Services include business branding, website design, digital marketing (such as social media, SEO, and email marketing) and advertising campaigns. The agency also specializes in nonprofit marketing and branding. Rapunzel Creative is certified by the State of New Jersey as a (WBE) Women Business Enterprise, is a WBENC certified organization, and is a certified SBA and WOSB and approved contractor with the Port Authority of New York and New Jersey.