The Best Marketing Strategies for 2019
The 1st quarter presents the perfect opportunity to consider new approaches when it comes to your marketing strategy. Just a few changes – or even slight tweaks – will enable you to better reach your target audience and ultimately grow your business. But with so many ways to reach your audience, how do you determine your focus?
We've taken a look at what some of the best marketing agencies are paying attention to in 2019. Whether you're a B2B or B2C company, here are the top marketing strategies and how you can incorporate these tactics into your own marketing plan.
Influencer Marketing
Though not new, influencer marketing continues to be an important (and relatively easy) way to help your brand reach new audiences. Different than a celebrity endorsement, Influencer Marketing uses leaders to amplify your brand message and bring it to a larger base. By utilizing an advocate who is not directly affiliated with your company, your brand comes across as more authentic and trustworthy. Consumers are more likely to feel confident in the opinion of a third party, such as a blogger, social media star, or niche expert.
Tip: Partner with an influencer who is not only relevant in your brand's space, but who also has a significant social media following with great engagement.
Video
You probably already know that videos are big in the brand space. But what you might not know is that you don't need a huge budget or fancy equipment to turn video into one of your best marketing strategies. Recording a vertical video on your smartphone is even encouraged as most people are viewing on mobile anyway. Plus, it will help up your authenticity status. While YouTube has remained at the top of the list for viewing original video content, social channels are quickly catching up. Then there are blogs, websites, email newsletters, and more, that can serve as a home for your videos. Plus, the topics are endless. Think tutorials, onboarding, product announcements, and general brand awareness videos. Not only is video an engaging, creative strategy, but when paired with a clear call to action, it will lead to conversions.
Tip: Be sure to optimize your videos for each specific channel, adhering to the dimension specs and design recommendations.
Storytelling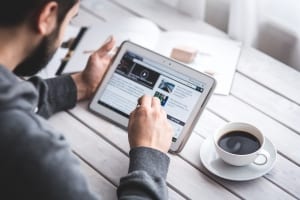 While it sounds basic, brand storytelling is a powerful way to create an emotional connection with your audience. After all, what better way to win hearts than by humanizing your brand? Start by creating conversations with your consumers about how your business came to be, what your mission statement is, how you solve problems or anything that makes you unique. Through blogs, infographics, social stories, and more, your brand storytelling will come to life in a relatable, personal manner. Let them understand your values and realize how you benefit them, and over time they will become more engaged and invested.
Tip: Be consistent in all channels. Once you come to a decision on what your brand stands for and how you're going to weave that story, stick with it.
Personalization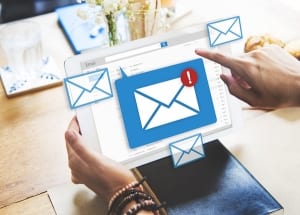 So you know who your audience is. That's an important first step. Now you need to address them through personalization. Because consumers are so inundated with advertisements, information, notices, and other daily clutter, personalization is the key to breaking through. First, gather as much data as you can. Then, use that data to segment your audience. We already know that personalized subject lines are proven to be an effective email marketing strategy. But personalization is so much more than just dynamically populating a subject line with a first name. Think shopping cart reminder emails, relevant blog content, recommendations, geo-targeted social posts, reward systems, and more. The opportunities are endless.
Tip: Map out your consumer's journey. This way, you can offer relevant content and information every step of the way. They'll feel like you know them and that they're not just another customer.
Chatbots
Simply put, chatbots are computerized question and reply programs. The benefit here is that chatbots allow your consumers to start a conversation with your brand online. Think of it as an entry point through which you'll be able to collect relevant data. The benefit for consumers is they are able to get answers and information very quickly. Instant gratification is a powerful thing and will help improve your customer service. As technology improves, so does the functionality that comes with Chatbots. You can choose a very basic program with simple response features or a more in-depth, intelligent system.
Tip: Choose your channel. What are you most comfortable with and what is your audience most likely to use? Website, Facebook Messenger, WhatsApp, or a strictly-mobile platform?
There you have it. Six of the most effective and best marketing strategies of 2019. Whether you decide to implement one or all into your own marketing strategy plan, remember to be consistent, authentic, and always showcase your unique key differentiator.
Interested in learning more about these best marketing strategies? Contact Rapunzel Creative for a complimentary marketing assessment.
About Rapunzel Creative
Rapunzel Creative is an award-winning branding, digital marketing, and advertising agency located in Bergen County, New Jersey, within the New York metro market. Services include business branding, website design, digital marketing (such as social media, SEO, and email marketing) and advertising campaigns. The agency also specializes in nonprofit marketing and branding. Rapunzel Creative is certified by the State of New Jersey as a (WBE) Women Business Enterprise, is a WBENC certified organization, and is a certified SBA and WOSB and approved contractor with the Port Authority of New York and New Jersey.