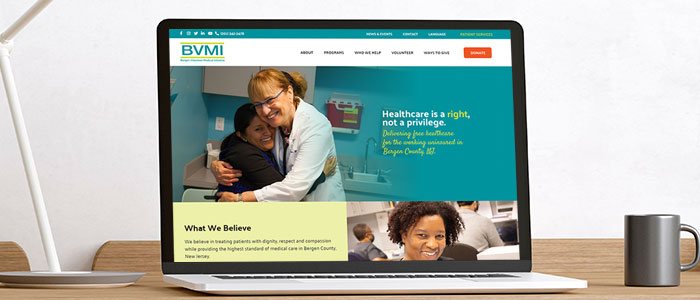 The Benefits of Rebranding Your Nonprofit Donor Appeal
Developing a Strong Nonprofit Donor Appeal with Updated Branding
A nonprofit medical organization that provides free primary care for low-income, uninsured, working Bergen County residents contracted Rapunzel Creative for graphic design work and a complete website overhaul. Most of the care is provided by clinical volunteers and non-clinical volunteers help maintain office operations. The medical nonprofit is heavily dependent on donor support to fulfill its mission and achieve its goals.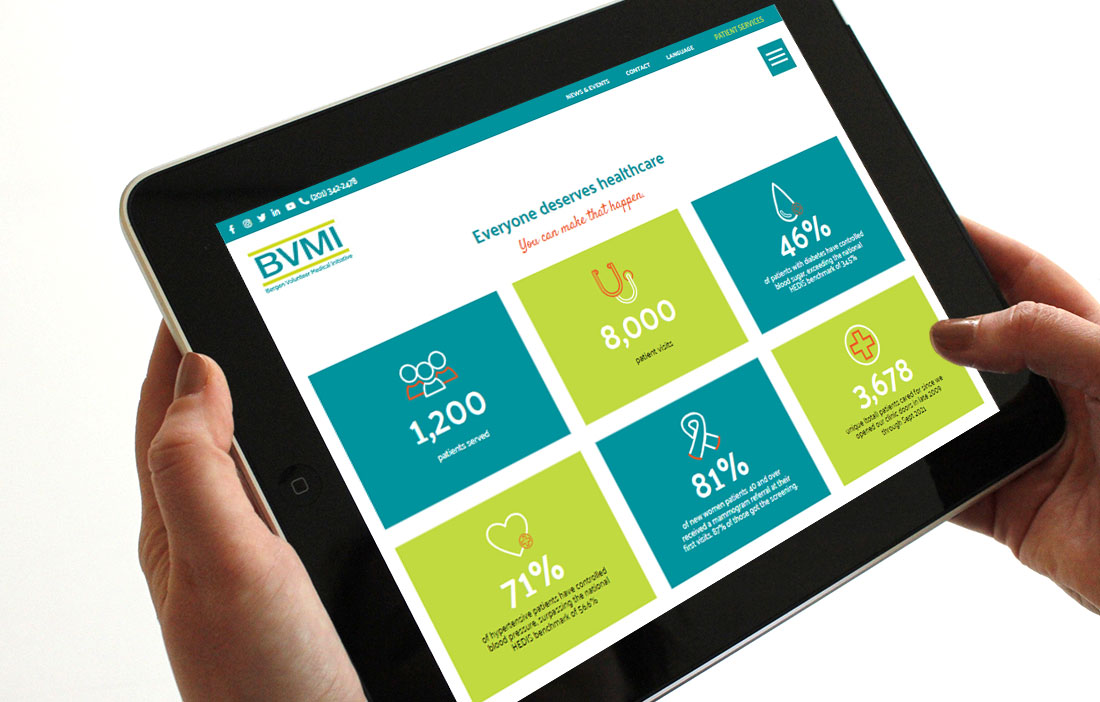 Nonprofit marketing agency helps boost fundraising results
The organization contracted Rapunzel Creative, a nonprofit marketing agency, for visual rebranding and graphic design work and a complete website overhaul. Our creative team redesigned the website visual brand and marketing messaging to ensure the organization had a fully functioning digital marketing hub to compete effectively and gain greater brand presence online.
In addition, Rapunzel Creative created the two final newsletters for 2021, as well as the nonprofit's year-end donor appeal package.
For the appeal, the nonprofit targeted its Women's Health Initiative in the final newsletter, the first time it packaged the appeal within a newsletter as one piece of compelling communication. The newsletter included an insert card and response envelope that aligned with the visual branding of the newsletter. All pieces were enclosed in a branded envelope. Rapunzel Creative also designed a thank-you card and envelope to donors.
The newsletter content featured female patients and their personal stories of strength. Messaging supported the importance of the organization's  Women's Health Initiative to these patients and their families, underscoring its commitment to taking care of their health so they can take care of their families.
Brand storytelling, successful year-end appeal
The executive director reported that, "Last year was our most successful year-end appeal ever. I've never worked with a full-service marketing firm before, but I see us continuing our work with Rapunzel Creative Marketing Agency because we're very happy with the results of our project. We're grateful that we now have more sophisticated materials because of them."
Diving deeper into a brand
As part of the branding work with this nonprofit our team also updated its mission, vision, values, and brand promise. The branding refresh will help the organization tell its story more effectively to potential clients and donors who support the organization's vital healthcare mission.
If it's time to refresh your nonprofit branding, or create donor appeal materials that drive strong fundraising results, contact Rapunzel Creative to discuss your needs.
About Rapunzel Creative
Rapunzel Creative is an award-winning branding, digital marketing, and advertising agency located in Bergen County, New Jersey, within the New York metro market. Services include business branding, website design, digital marketing (such as social media, SEO, and email marketing) and advertising campaigns. The agency also specializes in nonprofit marketing and branding. Rapunzel Creative is certified by the State of New Jersey as a (WBE) Women Business Enterprise, is a WBENC certified organization, and is a certified SBA and WOSB and approved contractor with the Port Authority of New York and New Jersey.