Sweet Marketing Tips for Business Owners
Happy Valentine's Day!  To help you show your business some LOVE,

here are some sweet marketing tips that are easy to use.
Good Looks
Your visual brand is everything, and a first impression is made in a split second.  Your logo, website, and marketing materials all reflect the quality of your company.  Make them visually polished with clear messaging and customers will see the value of your services.

Love Letters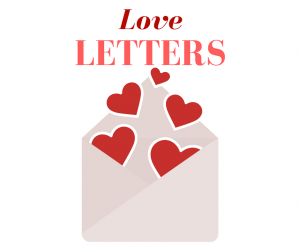 It's simple but it works.  The most basic key to good customer relations and retention is a "thank you."  Offering a loyalty program, asking a customer for feedback, or sending a nice thank you card are all ways to say you care.  Think about who deserves a thank you, a gift card or even a discount.  Let them know you appreciate their business.
Blind Date
OK.  I know what you are thinking, but you have it all wrong.  Referrals (Business Blind Dates) are the #1 way to get business.  You can't put a price on it.  When someone recommends your company, your services or personally endorses you, it's powerful.  Reach out to your friends, colleagues, and associations and ask to be SET-UP.  If you are short on contacts try speed networking and make some new connections.
Match Made in Heaven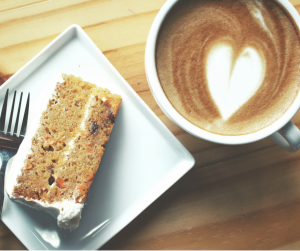 You bake luscious cakes.  He roasts gourmet coffee.  Together you make customers' mouths water.  Partnering with another business is a great way to bundle services and reach new clients.  Entice customers with a two-for-one or discounted rate for a combo of services or package deal.  

Quality Time
Are you spending quality time with your marketing plan?  Do you check in with your promotional calendar?  A neglected marketing plan simply can't give you any fulfillment. Don't just send your marketing plan flowers.  Your marketing plan IS your business partner and your roadmap to success. Make time, quality time, to update it, review it and to put your plan into action.  It will love you back.
Spark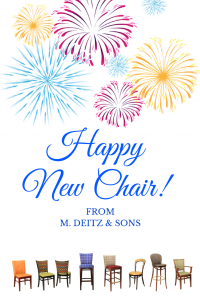 That instant spark is powerful.  It's a strong connection.  It drives us to make that first phone call, that first business decision. Creating that spark and connection with potential customers is the goal of marketing.  Every day we are bombarded with advertising and messages everywhere we go, and on every device we use. So develop your niche and give your brand a unique voice. Give your visual advertising the spark it needs to stand out from the competition. Here's an example of a New Year's Day social media post created by Rapunzel Creative for RestaurantChairs.com, a wholesale restaurant chair manufacturer.  
Give your business a little MARKETING LOVE!
Happy Valentine's Day from the team at RapunzelCreative.com.
About Rapunzel Creative
Rapunzel Creative is an award-winning branding, digital marketing, and advertising agency located in Bergen County, New Jersey, within the New York metro market. Services include business branding, website design, digital marketing (such as social media, SEO, and email marketing) and advertising campaigns. The agency also specializes in nonprofit marketing and branding. Rapunzel Creative is certified by the State of New Jersey as a (WBE) Women Business Enterprise, is a WBENC certified organization, and is a certified SBA and WOSB and approved contractor with the Port Authority of New York and New Jersey.