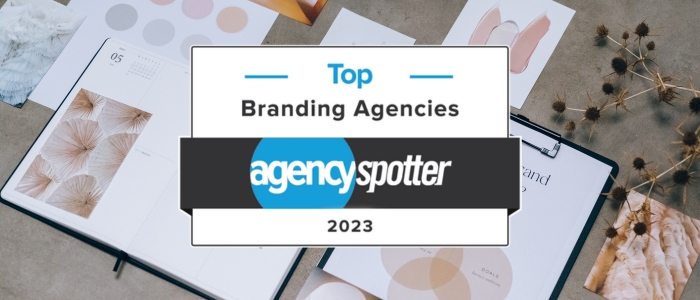 Rapunzel Creative is Named Among Agency Spotter's Top 100 Branding Agencies
We are delighted to announce that Rapunzel Creative has been recognized among the top 100 branding agencies for the last quarter by Agency Spotter, an online marketplace for creative agencies and design firms. We placed #38 out of 100 in the quarterly Agency Spotter report.
The quarterly report evaluates almost 2,000 branding agencies and design firms based on their credentials, focus, and expertise in branding, client feedback, and project work. The Top 100 Branding Agencies report focuses on agencies that specialize in branding, brand identity, naming, and brand standards. Agencies are ranked according to portfolio quality, number of completed projects, and client reviews. Agency Spotter also looks at user engagement with the marketing or advertising agency's portfolio. It seems a lot of people have been viewing our work!
You can see our Agency Spotter listing here and check out our portfolio of award-winning digital and print marketing, branding, and advertising work on our website.
About Rapunzel Creative
Rapunzel Creative is an award-winning branding, digital marketing, and advertising agency located in Bergen County, New Jersey, within the New York metro market. Services include business branding, website design, digital marketing (such as social media, SEO, and email marketing) and advertising campaigns. The agency also specializes in nonprofit marketing and branding. Rapunzel Creative is certified by the State of New Jersey as a (WBE) Women Business Enterprise, is a WBENC certified organization, and is a certified SBA and WOSB and approved contractor with the Port Authority of New York and New Jersey.