Pandemic. Economic Standstill. This is no time to spend any money on advertising or marketing, "I need to shelter in place!"  Maybe not. The knee jerk reaction is to slam on the brakes as hard as you can, but your pause may give your competition the opportunity to take a lead in the marketplace.
In this webinar, Kris Pepper, Finish-Line Marketing and Lynn Gregorski, Rapunzel Creative, guide you through:
What content to develop now for later
Low cost/no-cost marketing tactics
Deciding when to hang back vs. going full steam ahead on your marketing
How to stay connected with clients and make a big impression
Advertising – Make a Deal
Value-added promotions
Here's the recap of our webinar:
Are There Times When You Should "Hang Back" in your marketing?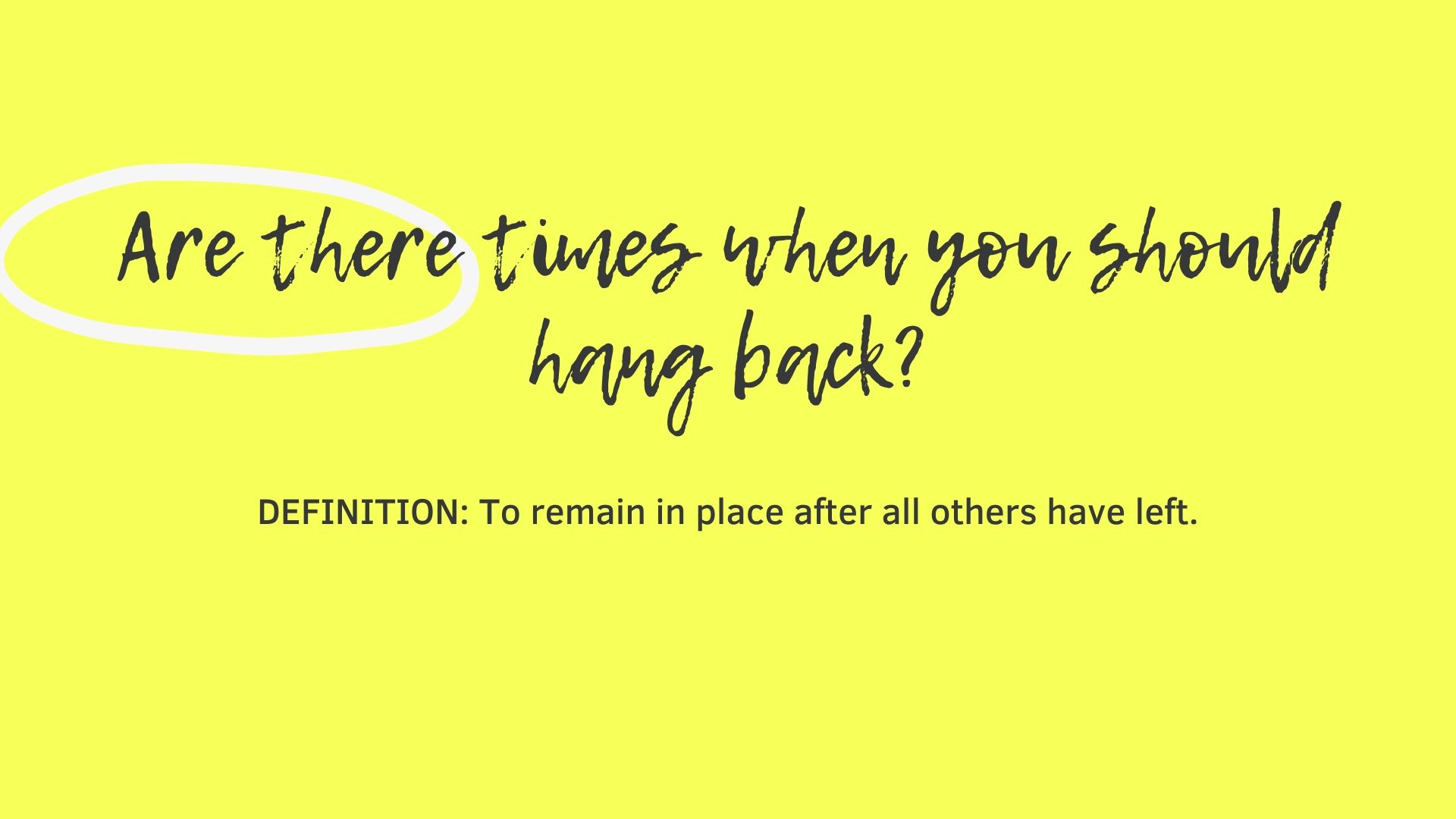 Hang Back: to remain in place while all others have left. "Everyone else has left the building and we're standing there with the crickets," so to speak. Collectively, we've decided the answer is no. Even if you don't have the money or budget to do a lot, you can do things that are low cost or no cost. It's important to remain visible.
Why Bother Trying?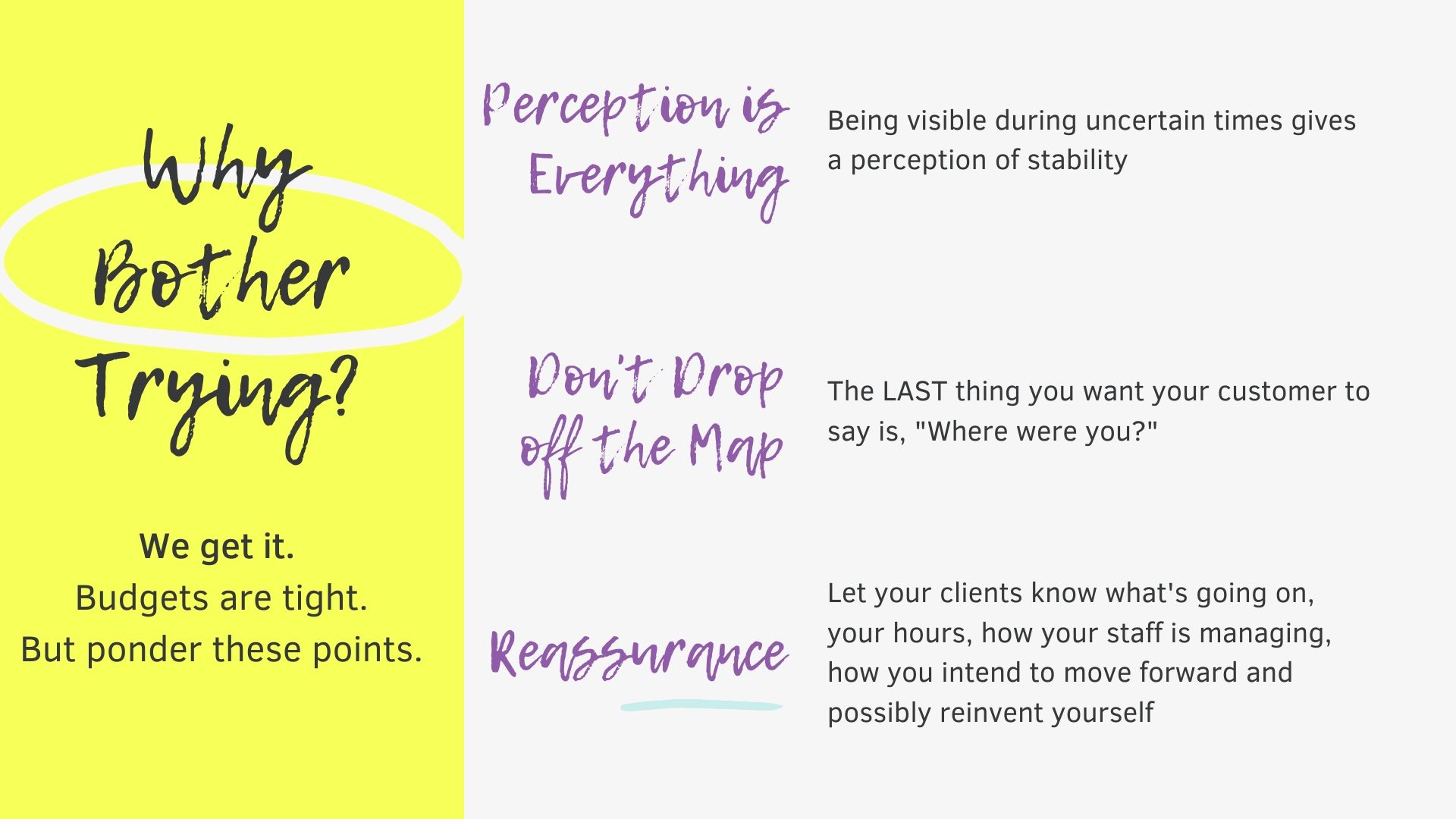 Perception is Everything. When you drop off the radar and people don't see you any more, they wonder…did they go belly-up, did they close their doors, etc. You need to give the perception of a viable business. Customers align themselves with strong businesses and organizations.
Don't Drop off the Map. The last thing you want someone to say to you 3-4 months from now is, "where have you been?"
Provide Reassurance. You are there, you are providing services, inform them of your reopening policies or maybe a grand reopening. Remember small, local businesses have a strong relationship between staff and clients. You go to a restaurant and see the same waitress or bartender; the same salesperson at the store you frequent. These are considered friends. People are concerned. Update your audience on how you are supporting them. Lynn is regularly putting up posts showing her clients' employees at work: taking a call, etc. People like to see who is on the other end of the phone call. This is important for a business with a customer service component. Show the faces of the people who are working and let them know they are still there for you.
Gain Traction
There is opportunity now. We've noticed it's easy to get lost in the shuffle when everyone else is advertising. But during these times when others cut back and drop off, you can stand out. Try not to pull back. During the downturn, there is also opportunity. Think forward about how you can grow your business and your services, as well as your marketing.
Kelloggs vs. Post
Back in the Depression, ready to eat cereal was a new thing. When the depression hit, Kelloggs and Post were the leaders. During the downturn, Post took the knee-jerk reaction and cut their marketing budget, while Kelloggs doubled their budget and introduced Rice Krispies. By 1933 when the economy was in bad shape, Kelloggs took the lead and increased their profits. Don't be deterred by a declining environment. Take a risk. We understand not all businesses can do that, but you can do things on a smaller level.
Digital Advertising
Facebook CPM costs have dropped, so this is a great opportunity to try it. Reap the benefits of a lower rate and take advantage of not competing with everybody else.
You Tube videos are a good way to create a first point of contact with potential clients. Their rates have dropped by 20%, and it's a good way to get potential clients into your sales funnel. Google is offering ad credits for small to mid-sized businesses. See if you can get them!
Strike a Deal With Online and Print Publications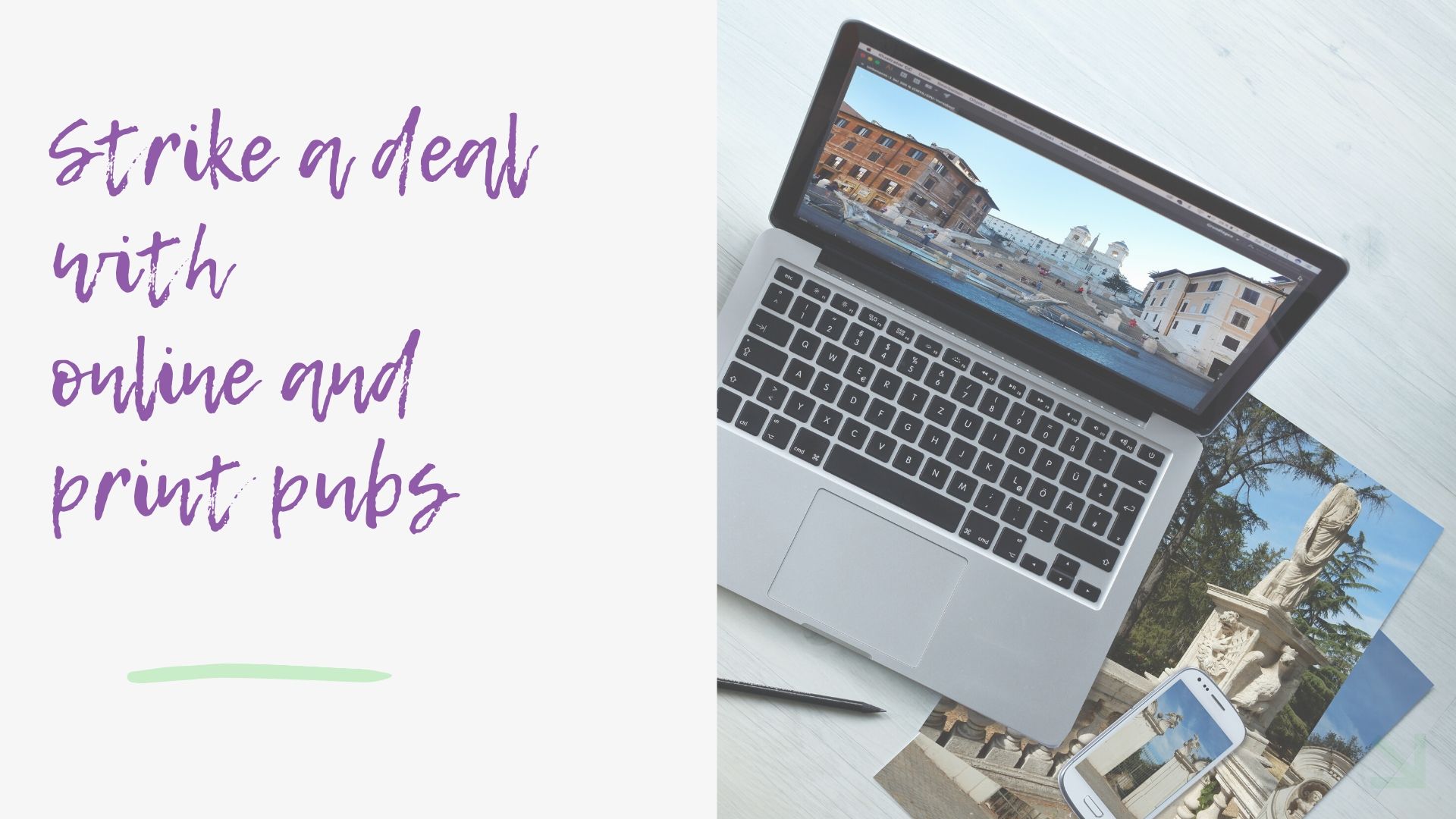 This is a good time to work a deal with these publications. There are offers out there. Some are value-added, so if you sign up for print you may get some digital exposure for free, included in your advertising price. Some are giveback ads, smaller size, better price, and 15% goes to a COVID-related charity. Lock in your rates now for the next 6 months. Some online news outlets have offered free exposure. It's worth shopping around and checking it out.
We know we will be coming out of this "new normal" that we are living in, so this is a good time to speak with advertisers about 4th quarter in consideration of the holiday season advertising.
Develop Content Now…For Later
Don't do nothing! Plan and prep. Revisit your marketing strategy, we know that things are going to change and the way some of us do business will change, especially with new virtual or online components which may continue. Your past marketing strategy may need to be tweaked–and if you changed your business model–even more so.
Develop SEO, blog content to be found in online search, specifically COVID-19 content relatable to your business, i.e, hair salons, acupuncturists. Interior designers who specialize in aging in place—Lynn is doing a lot of prep and content for her as more people consider aging in place at home. Get it ready. If you have things on your website that you use to engage with your customers like downloads, case studies, videos, etc., it's time to get that ready and jump on that business shift!
Customer Reviews – if you have downtime, it's great to request reviews from your clients and to organize and publish them on your website, Google business listing, and Yelp listing. It's a great time to plan for 4th quarter.
Website Updates – One of those things that people say, "I'll get to it." Once you are busy, you won't have time. Figure out what needs updating. Add testimonials, make sure your case studies are update, your content should be refreshed, maybe tweak if your business plan/marketing is changing. Update videos and photos. Contractors, landscapers, interior designers…photos are your image make sure they are current with the latest info and looks. Make sure your profiles are updated, especially in LinkedIn…Update photo, add in compelling bio, email address.
Make sure you create a landing page for your promotions or advertisements. It should express what the benefits are of working with you, and should be specific to your area of business you are focusing on. You can also use a WordPress plug-in to stream Instagram feed right on to your website–a great way to highlight visual features. Your website should be mobile-ready. Seventy percent of web views come from phones. Create the professional perception of a responsive website for phones.
Direct Mail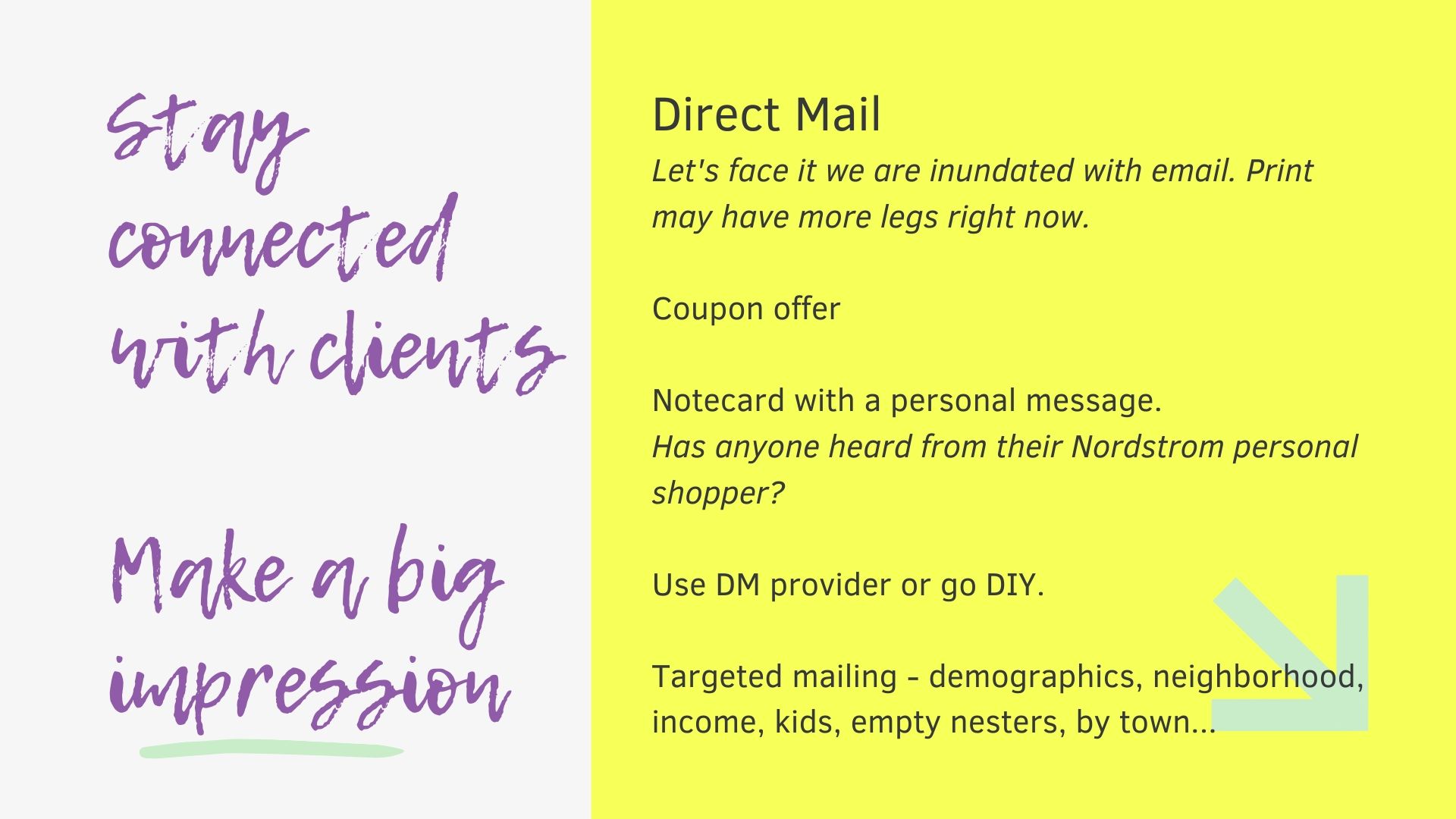 We are inundated with email. Printed pieces are viewed over and over. When I get a catalog, I flip through it while eating cereal. People are home, quiet, and waiting for things to come to them. Printed media provides a fresh, new look. Offer a promotion or coupon. Check in with clients which can provide a new opportunity to do business with you.
Mailing houses have targeted lists with demographics. It's a little more pricey, but you can hone it down to a group you want to address. Or, do it "Old School" by ordering getting an address list from a company and do a mailing yourself. Create a nice piece to mail out, put a first-class stamp, write out address rather than labels. It will get opened. It's a great client retention strategy to keep in touch with a personal note. Retain clients and ask for referrals. Old school is new again!
Go back to your email list and remember to use that as well. Direct mail will be more effective for consumers at homes rather than businesses at this time.
Non-Profits
We love connecting with non-profit clients and non-profit prospects by doing some work for them. We get the opportunity to get to know them and give back and help. It's helped to create a bond with some of these people that I hope to work with in the future. There's value in donating your time, volunteering, contributing to a fundraiser, and offering in-kind services. It provides great connections and widens your net of people you know. Giving a little will come back in droves. A great way to meet new people by doing something positive.
Connecting on the Cheap
Volunteering and social media posts. Put yourself out there and share your work, but avoid patting yourself on the back. Share news of the organization you work with. Align yourself with the organizations that you support and provide visibility for your organization. Join in on a business fair, donate time and resources.
Give shout outs to other businesses on social media and make sure you tag them to connect with them. Engage with others—comment, like and share posts. This is a good practice to put in place. Our clients are getting high level of engagement on posts by tagging other companies and people that you have a relationship with. A good way to get on their radar.
It's so important to be active on social media. Like, share, comment, connecting with other people and other companies is important. Not just posting your own stuff.
Post your info in social media groups and create groups around an industry or theme (not your own business) offer what you know and position yourself as an expert. Connect with other groups too. Alumni, industry groups, etc.
Create an online contest, come up with a prize, create hype online, its an easy way to promote yourself. Conrads Confectionary giveaway had a reach of over 10k on posts and over 1k people engage with the contest in the first 48 hours.
Create free Yelp and Google business listings. Create that blog content and use it to amplify yourself on social media. The Google for business listing is the first thing that comes up on a search…and Google reviews. You can post within your Google business account. Make sure you post there as well!
That's the recap of our webinar. Don't miss the next one! Join our email list and get monthly tips and event notifications.
Retain Customers, Drive Revenue and Increase Brand Loyalty
Now is the time we need to pivot our marketing and adapt to the changes in our world and marketplace. Rapunzel Creative is offering a complimentary 20-minute call to help you build an effective branding and marketing strategy for your corporation.
In this complimentary session topics include:
Revisit your marketing and brand strategy
Evaluate your online presence: Is your website capturing customers? Is your brand strong online?
Generate more traffic and leads: What is working and how can you improve it?
Audit your customer loyalty strategy: Are you keeping clients?
Identify gaps and opportunities
Answer questions and provide insight