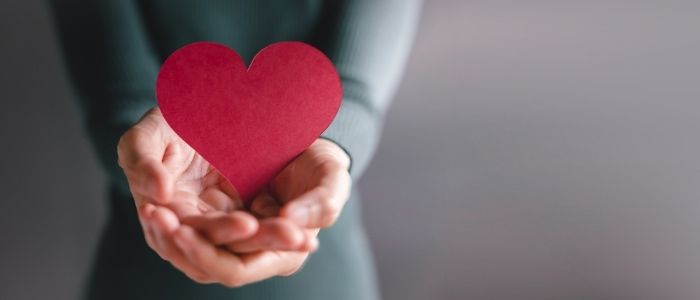 How to Grow a Nonprofit Donor Base
Marketing tactics to help your nonprofit organization gain and nurture prospective donors
Aside from grants, the lifeblood of any nonprofit organization is its donor base. And the key challenge among nonprofits is to develop new donors who will support the organization over time. As many executive directors already know, there is a cycle to growing your donor base—from awareness of your mission to nurturing the prospect to become an active donor.
Why people donate to nonprofits
People donate for various reasons. Among your donors, they may say that:
Your mission aligns with their values
Your programming benefits society
Your work is personally meaningful
It feels good to support the people you help
They know someone who benefited from your services
They know a board member or volunteer
They wish to memorialize or honor someone
They were asked by someone they know
They want the charitable contribution tax deduction
Marketing to prospective donors
Your active donor base is one pillar of donor acquisition. This group is engaged in your mission and excited about your work. They share it with their network. They invite people in their circle to fundraisers or to participate in community outreach events. Through their actions and excitement, you may gain new donors.
But what about growing your donor base on your own? This takes a solid foundation of nonprofit branding and effective marketing tactics to reach new prospective donors, engage and cultivate them, and keep them active over time.
Strong branding. A clear value proposition and mission statement (internal documents) will underpin your non-profit branding and inform your messaging. This comprises your visual branding as well as your content. Make sure your "why" is clearly communicated and that your logo, website, and marketing materials are fresh and up to date.
Optimized website. A nonprofit's website does a lot of heavy lifting when it comes to attracting new donors. It is also the hub of your digital marketing activities to build your donor pipeline. Potential donors will go there to discover who you serve and how you do that. Among the elements they should see are:
Stories that illustrate your mission and your programs' success (your case for support)
Easy ways to donate or volunteer (include recurring donation option on your donation page for those who wish to make periodic, ongoing donations)
Programs and services
Financial reports or statistics about how you allocate funds and to whom
Leadership guiding the organization
Content marketing. Blog articles for your website, guides and white papers, podcasts, and webinars are all examples of content marketing that can be shared on digital channels and repurposed in multiple ways to share your nonprofit's story with donors.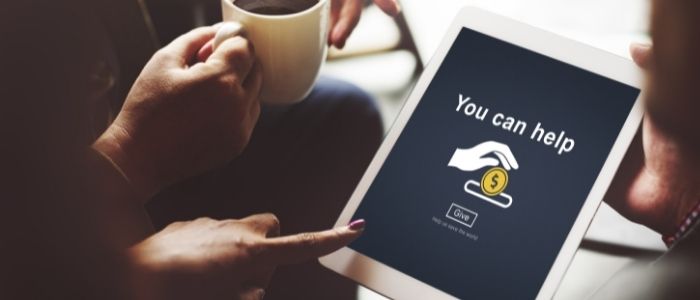 Social media. The power of social media to attract, engage and retain donors cannot be underestimated. It's an excellent vehicle for building community through telling client stories, providing program information, and sharing fundraising updates . . . with ample opportunities to donate. Be sure to mix your content so it's primarily a portal to engagement with and understanding of your nonprofit's mission—not always an overt donation appeal.
It's important to be on the platforms where your target donors are. For example, younger donors (millennials and Gen Z) are likely to be on Instagram or TikTok while older donors may be on Facebook. Work with your nonprofit digital marketing agency to evaluate this vital aspect of your donor outreach.
Video—from organization leaders, clients or volunteers—is a highly effective tool for conveying your case for support. And of course, promoting a specific initiative via social media extends your reach far beyond your direct mail or email campaigns. Remember, social media posts are easily shared—another way for your current donors to cultivate new ones.
Text and app donations. This is another example of being where your prospective donors are. Mobile marketing and app donations appeal to younger audiences. Mobile forms and mobile-optimized landing pages help with this.
Email marketing. Someone has donated or signed up to receive your emails; now it's time to nurture the donor relationship. Periodic email newsletters about your programs, organization updates, links to your online content, or fundraising events keep new donors in the loop. Use your email marketing to retain donors by sharing opportunities to support and get involved. Branded emails can also be shared with like-minded people who may be interested in learning more about your organization, and aren't yet on your prospect list.
Collateral materials. These donor touchpoints include program brochures, hard copy newsletters, and direct mail pieces about fundraising events or donation drives.
Grow your donor base with Rapunzel Creative Marketing
Developing their donor pipeline is one of the biggest challenges nonprofit organizations face. Working with a digital marketing agency with expertise in the nonprofit realm will help bring your message to the right audience, and build a base of donors who become valuable stakeholders. Contact us to discuss how Rapunzel Creative can help you grow your nonprofit donor base.
About Rapunzel Creative
Rapunzel Creative is an award-winning branding, digital marketing, and advertising agency located in Bergen County, New Jersey, within the New York metro market. Services include business branding, website design, digital marketing (such as social media, SEO, and email marketing) and advertising campaigns. The agency also specializes in nonprofit marketing and branding. Rapunzel Creative is certified by the State of New Jersey as a (WBE) Women Business Enterprise, is a WBENC certified organization, and is a certified SBA and WOSB and approved contractor with the Port Authority of New York and New Jersey.