A full-service design-build construction company had a strong portfolio of clients and photos of its many commercial construction projects in the NY metro area. However, the company had not updated its branding in many years and had no internet presence—and its impressive portfolio was not being used to the company's benefit.
The website was not mobile-friendly, did not provide complete information about the company's broad capabilities and excellent work, and it lacked keyword optimization and a convenient lead generation form for inquiries. The logo was old and there was no social media presence. The firm's principals approached Rapunzel Creative for fresh branding that reflects its deliverables in a compelling, contemporary way that also enables them to compete effectively in their market.
The project
Create a new, modern brand that strengthens the company's image in alignment with its strong portfolio
Develop a website that is well designed and SEO-driven to showcase the company's work and highlight different clients and the verticals they represent
Design marketing collateral that supports sales efforts and ties directly to digital
The Rapunzel team developed a full suite of marketing assets for this branding project: an impactful logo, a new website with strong messaging and SEO copy, social media branding, a capabilities brochure, and business cards. All of these marketing pieces reposition the company as a strong choice vis-à-vis its competitors in the NY and NJ market.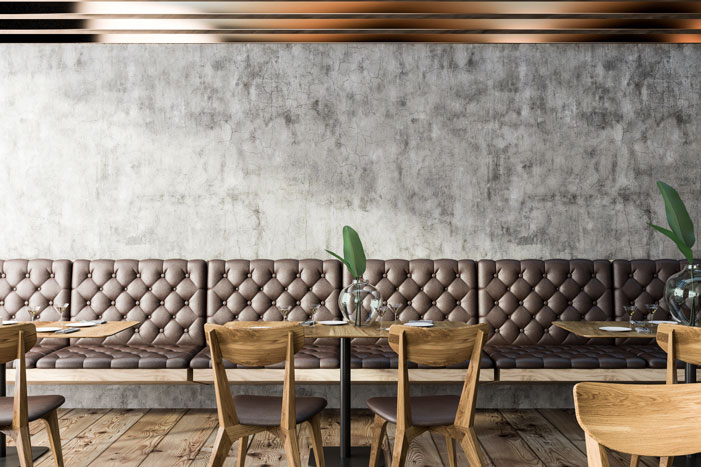 The value and importance of business branding in the digital marketing era
The value of consistent branding, especially in digital branding and marketing, cannot be understated—with the website serving as the marketing hub. The days of handshakes and personal relationships first is shifting to a younger generation of decision makers going online first to research vendors, suppliers, and contractors. Prospective clients, government contractors, and potential partners visit a website to assess credibility and will make a quick judgment on whether to proceed based on what they see. It is crucial to be perceived as polished and professional in every way, right away, with a brand image that's attractive and appealing to your target audience.
The website must clearly convey what your business does and with whom, and all digital marketing assets (website, social media pages) must provide all the information visitors need to get the full picture quickly and consistently across platforms. In short, a strong, well-branded website will not only get more notice but in the long run, more conversions as well—sales calls, inquiries, lead generation form completions.
Did you know that:
It takes 5 to 7 impressions for people to remember a brand
Color improves brand recognition by up to 80%
Presenting a brand consistently across all platforms can increase revenue by up to 23%
(Source: smallbizgenius.net – 50+ Eye-Opening Branding Statistics – 2021 Edition)
Additionally:
Uniformly presented brands are 3.5 times more likely to enjoy strong brand visibility than those with inconsistent brand presentation (Demand Metric)
It takes about .05 seconds for people to form an opinion about your website (8ways)
Corporate rebranding results
Our client reports that their business has gotten more positive exposure; they are getting more likes on social media posts as well as phone calls from colleagues and past clients to say they checked out the new website and "it's pretty amazing." Here's what our client says about the corporate rebrand:
"Since going live with the new website, we've had lots of positive feedback. Rebranding is an absolute no-brainer for today's world, especially with the need in our industry to showcase our capabilities and credentials to compete effectively with other construction companies. Everything was stale and it was time to start fresh with our marketing to adapt to the new generation of decision makers who vet you based on what they see online. It's no more verbal deals and business on a handshake. This rebranding project was a move in the right direction for marketing the company and we are very happy with the results of working with a strong company like Rapunzel Creative."
Is it time to spring-clean your brand image? Is your company branding tired and out of date? Rapunzel Creative, an award-winning New Jersey marketing and branding agency, can give your brand a lift that will help liven up your sales funnel, provide impact for your marketing, and give your current and future prospects a lot to talk about. Contact us for a complimentary consultation or brand audit.