We are so honored to be recognized once again as a leading NJ branding agency! This time, the recognition is from Clutch, a B2B ratings and reviews firm that evaluates companies based on their quality of services and work, customer experience, and thought leadership. Our place on Clutch's 2021 list comes from the organization's data-driven market insights. We are so thankful to our clients whose positive reviews were a key criterion. You can read those reviews at https://clutch.co/profile/rapunzel-creative-marketing-agency#reviews.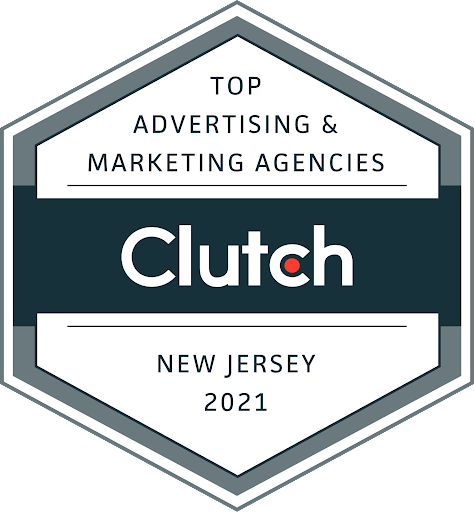 Lynn Gregorski, Rapunzel Creative founder and president said that, "We are a small but mighty firm and we greatly appreciate this recognition from Clutch. We thank the Clutch team for recognizing our branding work and client service, and we thank our clients who left reviews on our Clutch profile, and for choosing and trusting our services at Rapunzel Creative."
In addition, our company was also announced by Visual Objects as one of the top digital marketing companies in New York City, as we serve marketing clients throughout the greater New York metro area. Visual Objects is a case study site that showcases work from top firms around the world; several of our case studies, for websites and other digital marketing projects are shown there. All we can say is "Wow, thank you!"
Why this is so cool
Your brand is one of your company's most valuable assets—your business identity to your prospective and current clientele. It's how you look and what you say to promote your goods and services. Branding builds your reputation, makes you stand out from the competition, and attracts your target customers. Rapunzel Creative Marketing was founded nearly 10 years ago to help businesses develop branding in all aspects—from your marketing strategy to logo and identity creation, to developing a focused, on-point brand statement that informs your marketing and advertising across all channels.
Our team of marketing and creative professionals strive to provide the best branding and marketing services to our broad range of clients, with whom we work closely to create optimal, cost-effective solutions that help them reach their business-building goals. If you're seeking a brand refresh or are launching a new company that needs a standout brand identity, contact us today to discuss your branding, digital marketing, or print project.