Cleaning Up Clean Image
When Clean Image, a commercial cleaning company first met with the team at Rapunzel Creative, they wanted a new website and a whole new clean, contemporary corporate image.  This fast-growing office cleaning and building maintenance company had very little online presence with a website that was out-of-date and not mobile-friendly.
Clean Image is the perfect example of how Rapunzel Creative can rebrand your business with a new identity, color palette, content and print collateral.  We started the process by revamping the company logo and brand.  The new logo clearly shows corporate buildings helping to separate the company from residential cleaning services.  The new bright, bold colors stand-out.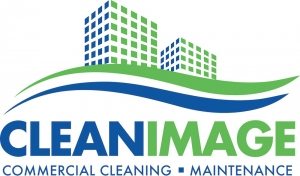 Working closely with Owner Anthony Perone, we reviewed all the many services of Clean Image, and created a structure and navigation map for the site.  Our design team went to work developing a sharp website design while team copywriter Laura Huisking crafted the story and key words.  Because Clean Image offers a wide variety of  services for corporations, institutions, offices and small businesses, the web site design features an easy-to-follow menu of services.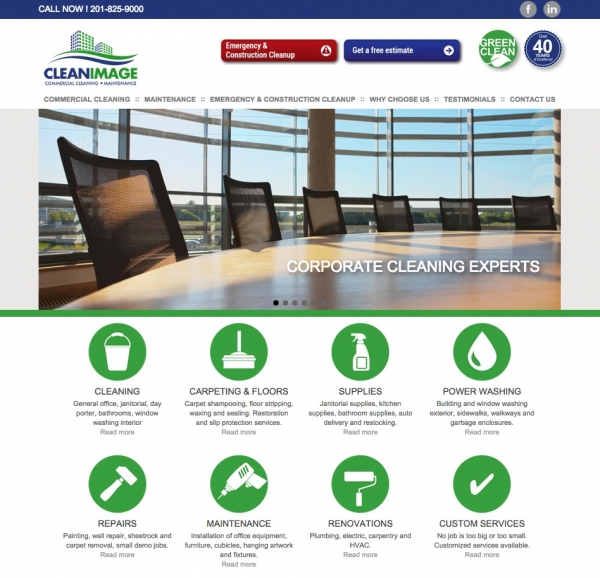 To highlight Clean Image's history of excellence and service, we featured owner Anthony Perone on the "Why Choose Us" page, a page that explains the history and track record of the business.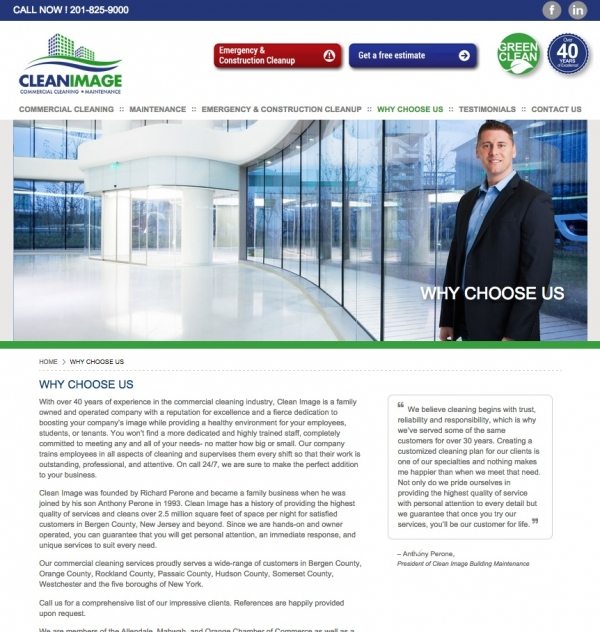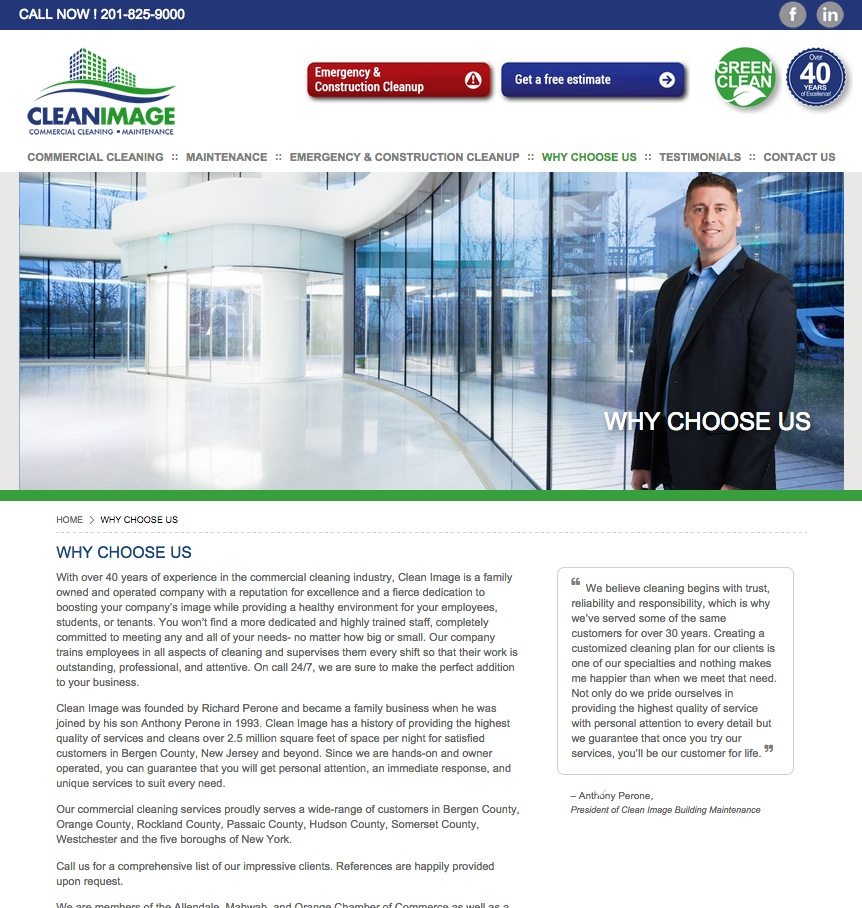 The site also includes a free estimate tab and an easy to use "Contact Us" form.
To give the company sales tools that really shine we revamped the company's presentation folder and designed a glossy insert services sheet.  Clean Image has now truly cleaned-up their image!