Nonprofit Brand Evolution and Donor Appeals
THE CLIENT: Children's Aid and Family Services, a prolific nonprofit in New Jersey, has been undergoing a transformation and expansion of services. Long recognized for their award-winning foster and adoption programs, the charity also offers life-changing programs in the areas of drug and alcohol education, recovery support, housing and day programs for people with developmental disabilities, housing for teen mothers, and diapers and formula for families who are struggling at the poverty level.
CHALLENGE: Create energy, excitement and donor support for the new services and programs the agency now provides in a Case for Support. Engage and inspire donors to help change lives through giving.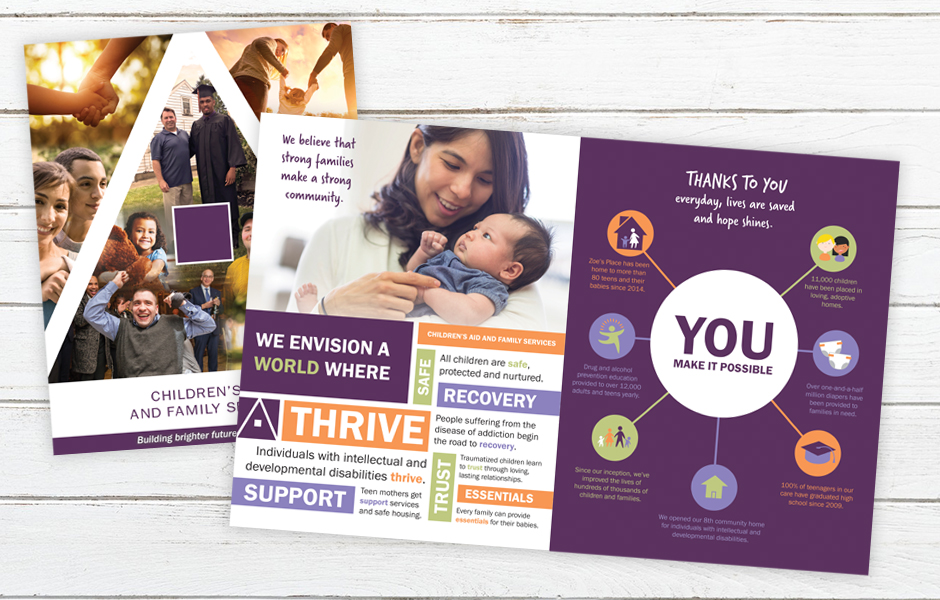 STRATEGY: Working closely with the development team, we collectively agreed that the core of all the services offered centered around family or a family-like/mentor/foster base of support. Having support and connections helps those struggling to survive — to thrive.
The donors make it possible.  The Case for Support design and copy speaks to the donors about what they make possible through their contributions.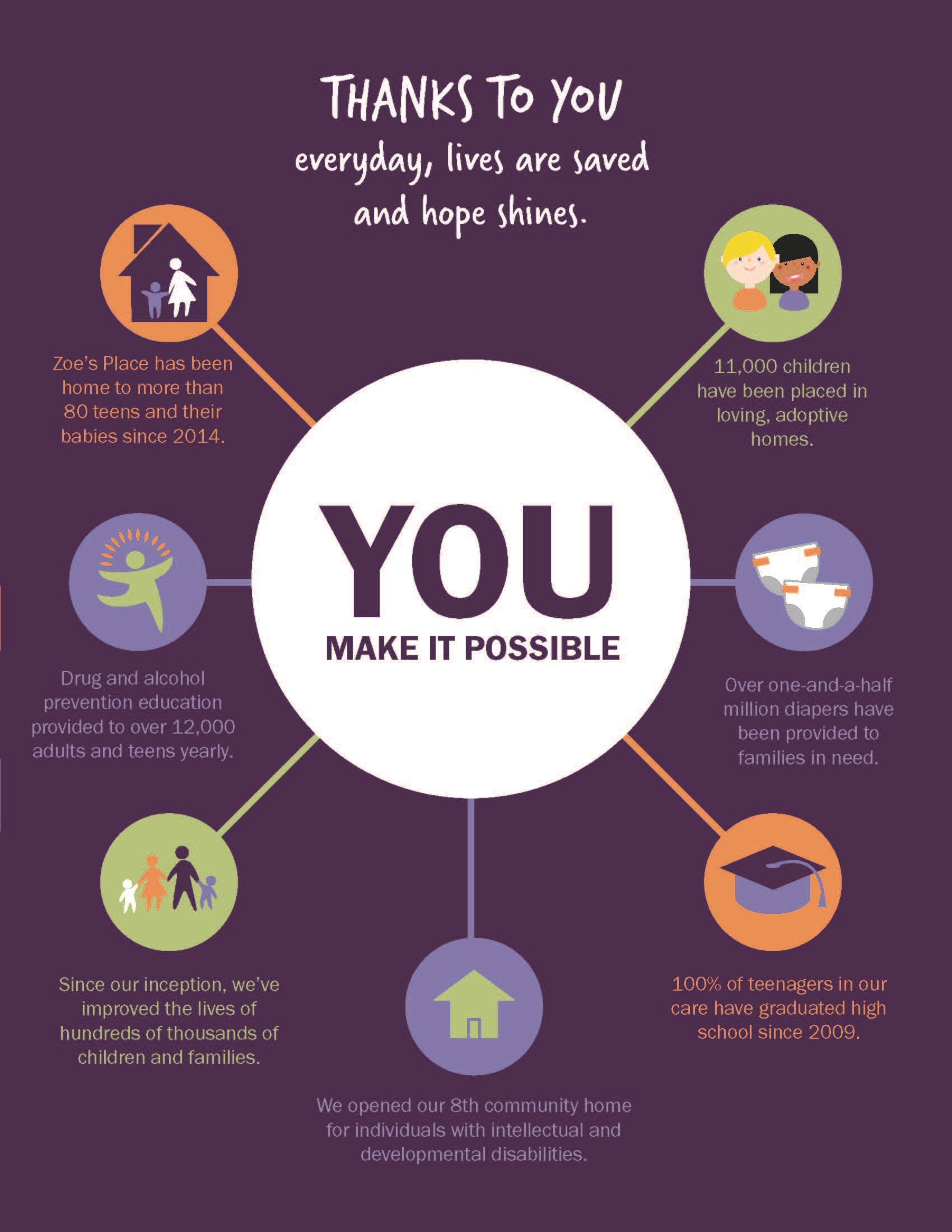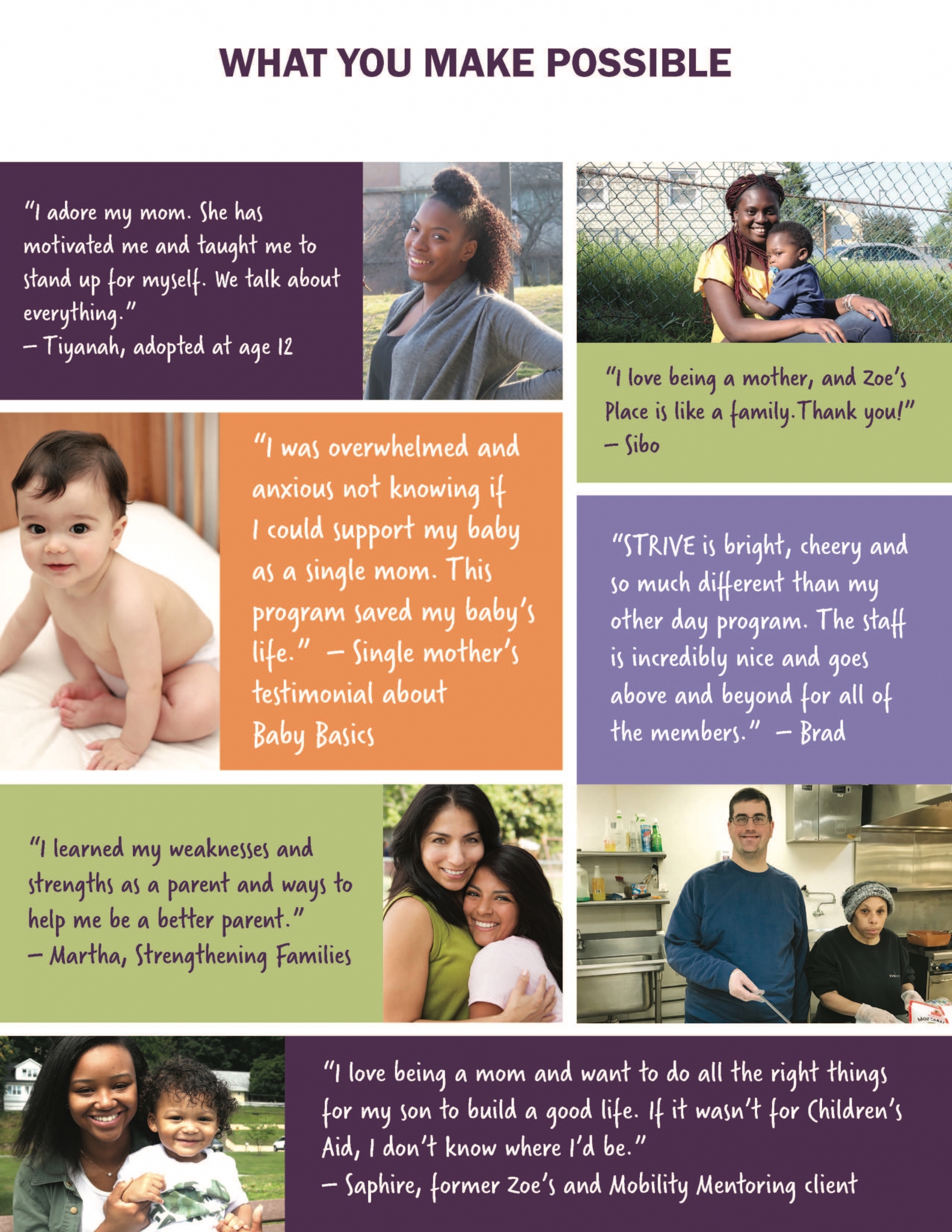 STORYTELLING: The real-life stories of the many families helped by Children's Aid and Family Services paint a vibrant case for support.  We told those stories from our hearts, sharing their times of struggle and their journeys to independence.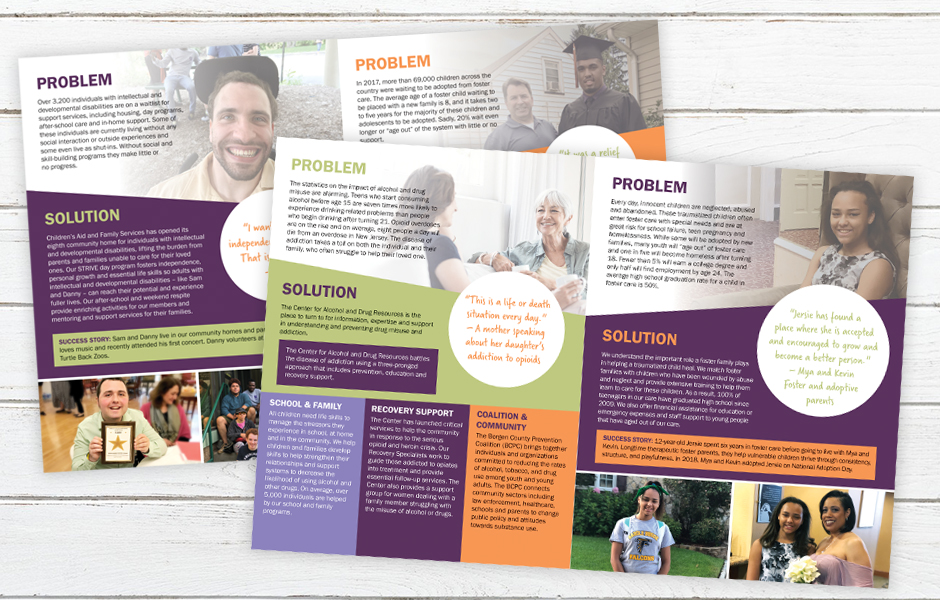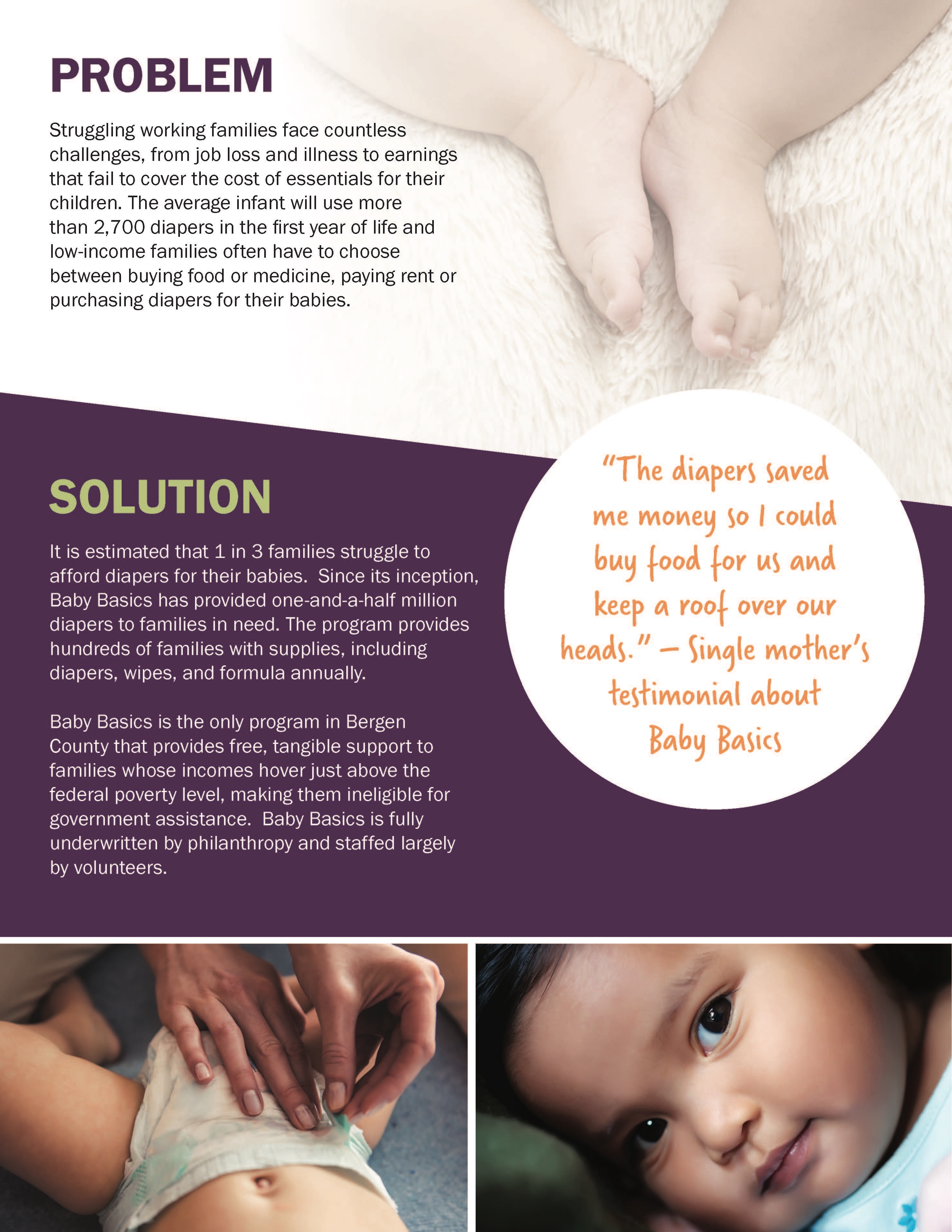 BACKGROUND:
Rapunzel Creative, a strategic marketing and branding agency began working with Children's Aid and Family Services on a new donor acquisition postcard campaign. Following that campaign, we continued working with the organization launching a bi-monthly postcard donor communication campaign. The postcard direct mail campaign captured the stories of real people using the life-changing programs at the organization. Moving slightly away from the existing brand, the postcards were designed with brighter colors, bold infographics and emotional storytelling and was well received, by donors, staff, and volunteers.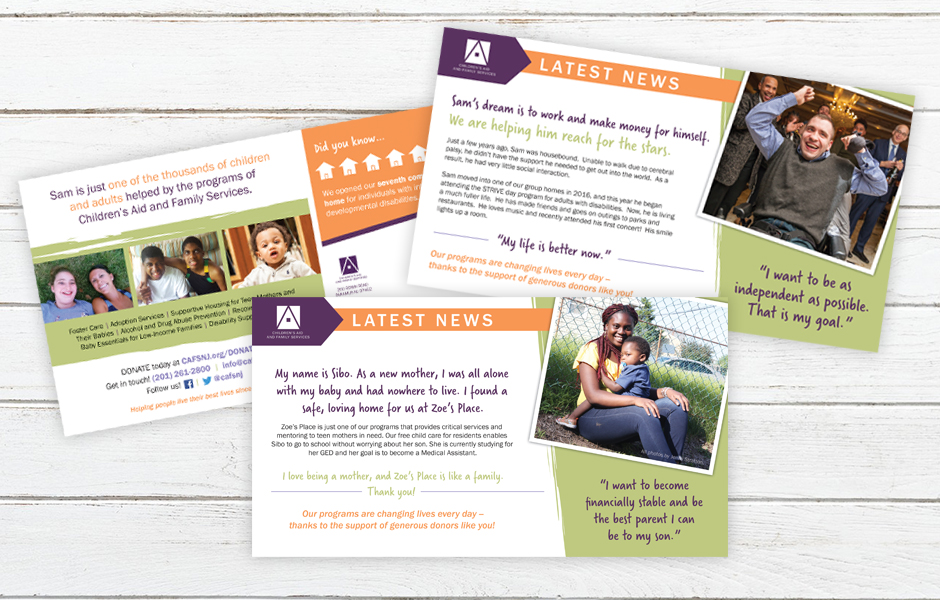 RESULTS:
Read the client's testimonial below. Reach out to our team anytime to hear more about this project and how we can help your nonprofit reach its goals.
"As a 120-year-old non-profit we needed to rebrand our material to match our current line of services. Lynn and her team first started with our agency doing a donor acquisition postcard campaign. She soon became our go-to for all our marketing needs. Recently we launched a bi-monthly postcard campaign to our current donors. It was so well received, by donors, staff, and volunteers, we had Rapunzel Creative redesign our Agency overview. After a year working with our agency, we had Lynn and her team write and design our case for support — The most important document a development department has to promote our work. Rapunzel Creative knocked it out of the park and we're currently working with them to design a website based off the case for support. The whole team is organized, creative, talented and wonderful to work with."