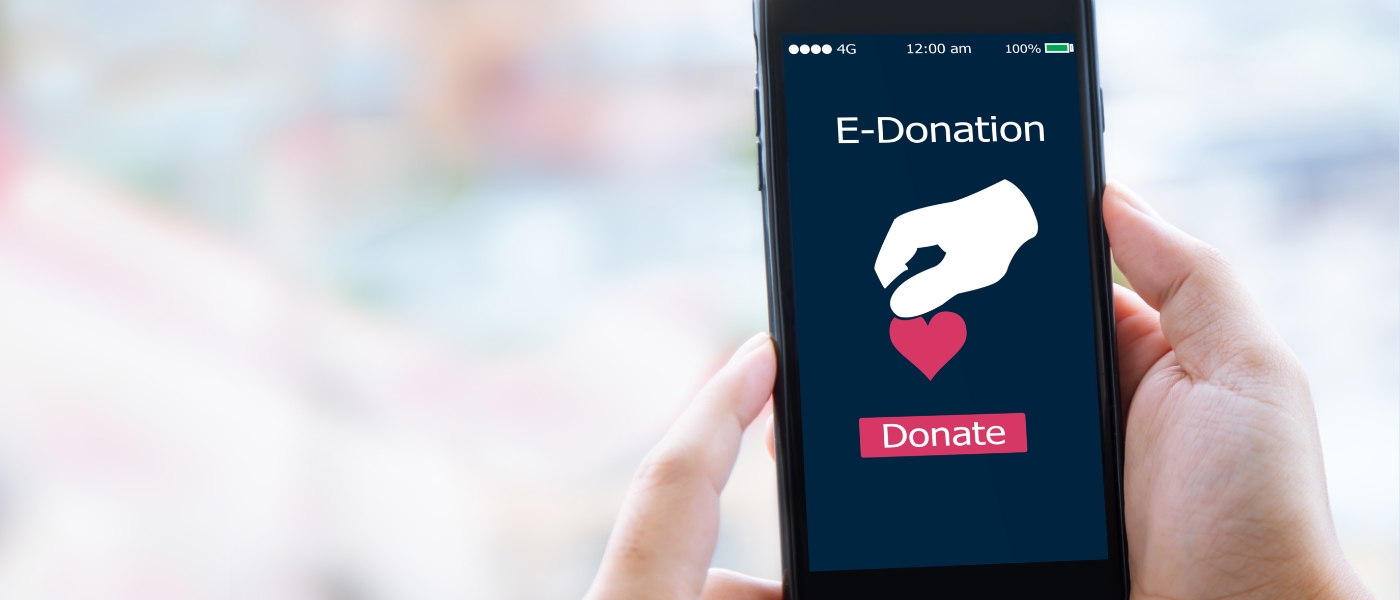 2023 Trends for Nonprofit Communications and Fundraising
It's no secret that nonprofit organizations rely on fundraising year 'round to fulfill their mission. And lucky for them, Americans are generous, as reflected in their donations to various nonprofits. As reported in Giving USA 2022: The Annual Report on Philanthropy for the Year 2021, individuals, bequests, foundations, and corporations gave an estimated $484.85 billion to U.S. charities in 2021. This was a four percent increase over the 2020 total of $466.23 billion. What will the next year bring?
As we head into 2023, here are some nonprofit fundraising and communications trends to watch and deploy, to generate awareness of your nonprofit's mission, attract donors, and build capacity.
Nonprofit communications: digital channels are a must
Rapunzel Creative president, Lynn Gregorski, points to storytelling as the basis for successful nonprofit communication. "Storytelling is key to continuing to attract an audience to your mission. That's why nonprofits must consistently deliver on strong messaging wrapped around the 'why' of their mission, which builds awareness and draws donors."
Our colleague, Lou Kotsinis, co-founder and CEO of BCS Interactive agrees, noting that all nonprofit communications must be in digital marketing channels for mission continuity, delivering the messaging everywhere consumers are. With organizations competing for dollars, Lou says they must undergo a digital transformation to stay competitive. Therefore, it's important for them to invest the time into learning how to boost their digital marketing game, from their internal processes to public-facing marketing.
"We now live in a digital world. It's vital that nonprofits migrate all their messaging into the digital space and learn how to tell their stories online."
Nonprofit fundraising: new digital routes to donations
Last year, cryptocurrency was the hot topic. This year, Lou says that the newest trend to check out for nonprofit fundraising tools is NFTs (non fungible tokens) and the metaverse.
NFTs are digital files—usually some kind of creative asset—that are minted with a certificate of ownership and provenance, generated via cryptocurrency. People bid on and buy the NFT. To raise money, the creators donate the auction proceeds to the nonprofit organization, similar to the time-honored silent auction.
The metaverse is a digital 3D world accessed with a virtual reality headset. This augmented reality "landscape" enables spaces for communication and marketplaces via apps—setting the AR scene for NFT trading (or buying and selling to benefit charities). The possibilities between NFTs and the metaverse are just beginning to bloom. Pretty cool, right?
Engage influencers and gamers
Social media influencers and the gaming/streaming community can be powerful marketing partners.
Gaming for good is a growing channel for nonprofit fundraising. Game-related content is used to raise awareness of and money for a charity, with individuals or teams playing video games to raise money for causes. They generally livestream their play online to boost awareness and fundraising. Just as musicians put up virtual tip jars on their streams, gamers can add donation buttons for the audience to use. Gamers for Good is one studio that creates such content and raises awareness among gamers about opportunities to give back and support nonprofits.
Hybrid fundraising
Born out of necessity when the pandemic hit, hybrid or totally virtual silent auctions are still popular. Lynn notes that technology also enables organizations to hold virtual fundraising events such as live-streamed programs, made popular during the height of the COVID-19 pandemic. These allow for real-time chat and donations, and may be attractive to Gen Zers and younger millennials for whom attending a gala is not their vibe.
Other fundraising and communications trends that will continue in 2023
For nonprofits, it's always about how to attract new donors, retain existing ones, and show and grow their impact. These strategies are not new, but endure because they meet the needs and preferences of a diverse donor base, and broaden nonprofits' potential income streams.
Flexible giving options
Not all donors want to send a check. In fact, many prefer online giving, which grew in 2021 by 12.1% over the previous year. Accepting donations through digital wallets, peer-to-peer, and online transaction portals (such as Apple Pay, Google Pay, Venmo, PayPal, and Facebook) is a must today. And while market conditions turned unfavorable lately for cryptocurrency, there are donors out there who want to donate using it.
Flexible giving includes making participation methods easy to transact on mobile devices and on the fly with a QR code on print materials, for donors who wish to contribute at that moment rather than visit a website. It allows donors to give what they want, when they want—another way to cultivate and maintain a vital income stream.
Cross-channel marketing
Print and digital go hand in hand for nonprofit marketing. For example, consumers who interact with your website and complete a specific action can be retargeted with a direct mail piece. And people who get a hard copy of your newsletter may go to the website to learn more.
Digital marketing
Digital channels provide ample space for that consistent messaging delivery—and offer a personalized touchpoint that engages potential donors to help develop strong connections (and recurring donations year after year).


–


Some people opt into and prefer email marketing. Others visit nonprofit websites to learn more about their work and to donate or volunteer. Still others accept mobile (text-to-give) messaging for fundraising campaigns. And people across generations are on social media . . . a major player in all nonprofit communications.

The platforms reach across generations and diverse audiences. Be sure to focus on the right platforms for certain audiences, with the right type of content.
Social media is an excellent vehicle for nonprofit storytelling (especially with the focus today on video with Instagram Reels and TikTok) and enables click-through links for donation ease.
The platforms help nonprofits build relationships with younger people who may not be ready to donate money, but may want to volunteer and participate in the nonprofit's mission.
Social media ads can be targeted to different demographics, with the ability to create custom and lookalike audiences for fundraising campaigns.


–

Print marketing. Print materials are still important. These include:

Brochures and other collateral that showcase an organization's case for support. These can be handed out or mailed to sponsors, donors, or event attendees.
Periodic newsletters created in both print and digital formats. These keep current and prospective donors up to date on an organization's fundraising campaigns, programs, and heartwarming stories about making a difference for the people it serves.
Large-format direct mail pieces are always attention getters.
Don't forget the QR code for recipients to scan for more information, watch a video on YouTube or other platform, and to donate!
Develop your nonprofit marketing with Rapunzel Creative
Rapunzel Creative has helped many nonprofit organizations generate higher awareness of their missions, tell their stories in compelling ways, and build their donor bases. If you're ready to get on-trend with your nonprofit's marketing communications, we can help. You can schedule a discovery call with us here.
About Rapunzel Creative
Rapunzel Creative is an award-winning branding, digital marketing, and advertising agency located in Bergen County, New Jersey, within the New York metro market. Services include business branding, website design, digital marketing (such as social media, SEO, and email marketing) and advertising campaigns. The agency also specializes in nonprofit marketing and branding. Rapunzel Creative is certified by the State of New Jersey as a (WBE) Women Business Enterprise, is a WBENC certified organization, and is a certified SBA and WOSB and approved contractor with the Port Authority of New York and New Jersey.