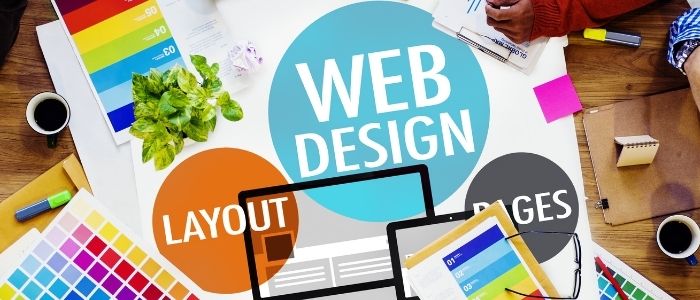 2022 Website Design Trends for Nonprofits
Best practices for website design differ by industry and purpose. What works for retail websites may not be best for nonprofits. And, as with all things marketing, website design trends and best practices change over time.
Effective nonprofit website designs must take all this into account in order to engage visitors with their mission and encourage donations.
Leading the way in 2022 are website design trends that make the user's journey through nonprofit websites more straight-forward, getting them to the information they need to know quickly and efficiently.  That includes navigational designs, clear and obvious CTAs, color and palette choices, links to other channels of communication, and more.
The team at Rapunzel Creative, a New-Jersey based, award-winning nonprofit website design agency, took a deep dive into this year's website design trends. Here are the most important nonprofit website design trends we uncovered for 2022.
Clear, Intuitive Navigation
Example: Mental Health Clinic of Passaic
You can't inspire action if visitors to your website can't find their way through it. As your interactive storefront window, your nonprofit website needs to convey who you are, what you want visitors to know, and what action(s) you want them to take in a clear, easy to understand manner. It doesn't matter whether you're looking for donors or volunteers (or both), or simply want to educate people about specific issues. You'll lose support if visitors can't find what they're looking for quickly.
To ensure intuitive navigation, design your nonprofit website with simple language, a navigation bar (with dropdown submenus if needed), and always provide search capability.
Obvious Calls to Action
Example: The Foodbank Project
One of the main goals of a nonprofit website is to make it easy for visitors to offer support, whether through monetary, material or manpower donations. The best way to do that is to provide obvious calls to action in multiple spots throughout your website.
For instance, put a "Donate" button front and center in your website's header, but also put it lower down on the page, in sidebars and on other relevant webpages. Do the same if you also need volunteers or material donations. A growing trend is to provide supporters the option to donate in honor or memory of someone. This can encourage repeat donations and is something many people may choose to share on their social media channels.
As a part of your nonprofit website's design, ensure that all CTA buttons stand out on your site, but be careful to use easy-to-read fonts and colors. Choosing the wrong color combinations can make it more difficult for many people to use your site.
Mobile-Friendly & Accessible
Example: Louisiana Department of Health
If your nonprofit website isn't already optimized for mobile, you're behind the times. Mobile devices account for more than 50% of all global website traffic. Providing a mobile-optimized website gives potential supporters a better browsing experience, regardless of what device they're using.
But mobile-friendly sites aren't enough anymore. Nonprofits need their websites to be accessible, as well. That means making sure people with vision, hearing, or mobility impairments can use your site as easily as anyone else. Working with a professional website developer is the best way to add compliance features to your site.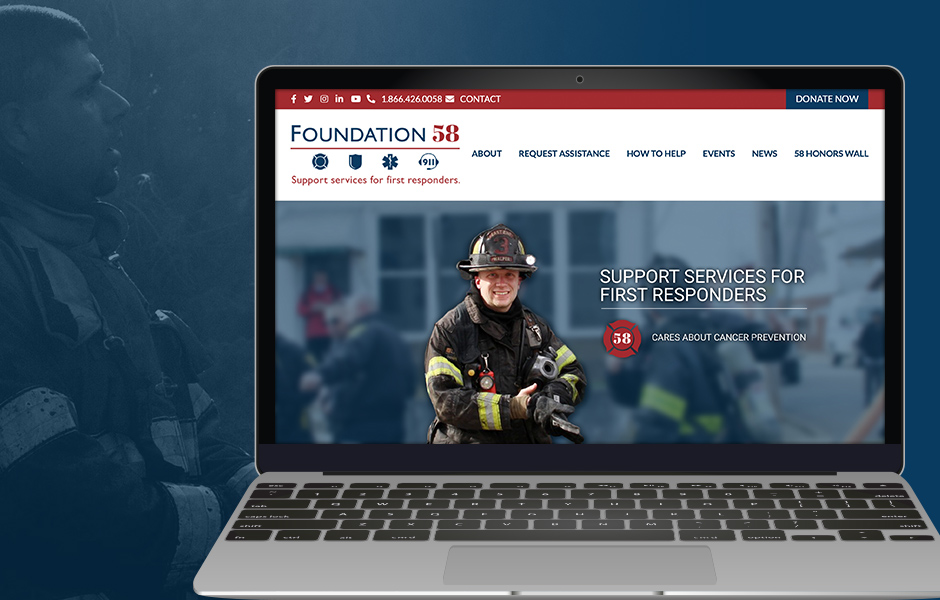 Minimalist Design
Example: Foundation 58
When it comes to design, less is always best. Too many photos and words confuse visitors and muddy your message. Use one or two compelling images per page. Limit the content to large titles and short paragraphs. Provide plenty of white space around the content.
By keeping your approach minimalist, you can focus your visitors' attention on what you want them to know. A less cluttered design also allows your site to load faster, preventing potential supporters from navigating away because they're tired of waiting for too many photos to load.
Use Soothing Color Palettes
Example: Daisy Camp
Similar to the growing trend in minimalist designs on nonprofit websites is the tendency to opt for soothing color palettes. According to Classy.org, an online fundraising platform, humans relate to colors on a subconscious level. By choosing colors that correspond to your organization's mission, you can strengthen your brand identity and reinforce trust.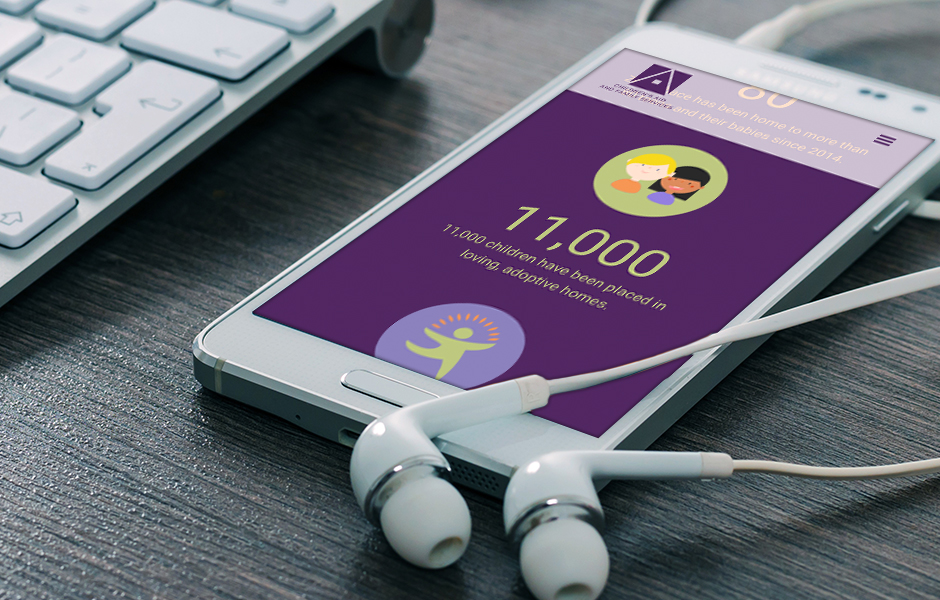 Include Other Engagement Opportunities (Social Media, Live Events, etc)
Example: Children's Aid and Family Services
True engagement doesn't limit your potential supporters to one channel. To meet your visitors where they like to hang out online (or in the physical world), put links to all your digital channels on your website and, if appropriate, list any opportunities for connecting offline.
Make sure your social media links are easy to spot and be sure to keep those channels updated so you're not sending supporters to old content. And, if you offer a weekly or monthly newsletter, make it easy for visitors to sign up.
Incorporate Video
Example: Girl Effect
Pictures are powerful, but hearing or seeing someone your nonprofit has helped is even more so. Videos draw in visitors in a way that nothing else can and keeps them on the page longer. Place videos on pages where you have a story to tell, from the Home and About pages to individual service pages or case study pages. By putting a face to the people you help, you make it easier for visitors to understand why their support is essential.
Authenticity
Example: WWOOF USA
As mentioned above, people relate to people. Whenever possible, you want to tell the real stories of the people or places you help. Incorporate pictures and video of actual people your organization has worked with into your nonprofit website's design. Tell real stories. You can also use photos or videos of your staff in action, so supporters can see how they're donations are being used.
Avoid stock imagery as much as possible, but if you must use it, search for images that best represent your mission.
Use Stats
Example: Paper Airplanes
Numbers don't lie and statistics can be a powerful motivator in nonprofit website design. Counters that show the number of people served, the dollar amount of donations made, or other pertinent stats are the proof many donors like to see.
About Rapunzel Creative
Rapunzel Creative is an award-winning branding, digital marketing, and advertising agency located in Bergen County, New Jersey, within the New York metro market. Services include business branding, website design, digital marketing (such as social media, SEO, and email marketing) and advertising campaigns. The agency also specializes in nonprofit marketing and branding. Rapunzel Creative is certified by the State of New Jersey as a (WBE) Women Business Enterprise, is a WBENC certified organization, and is a certified SBA and WOSB and approved contractor with the Port Authority of New York and New Jersey.