Project Description
Rapunzel Creative, an award-winning branding and website design agency, was tapped to develop a completely new website, from navigation to written content, for Garden Vista Ballroom, a catering hall in northern New Jersey. The owner's goal was to simplify and clearly communicate his offerings and pricing to improve the customer experience. The venue's clientele is largely Spanish speaking.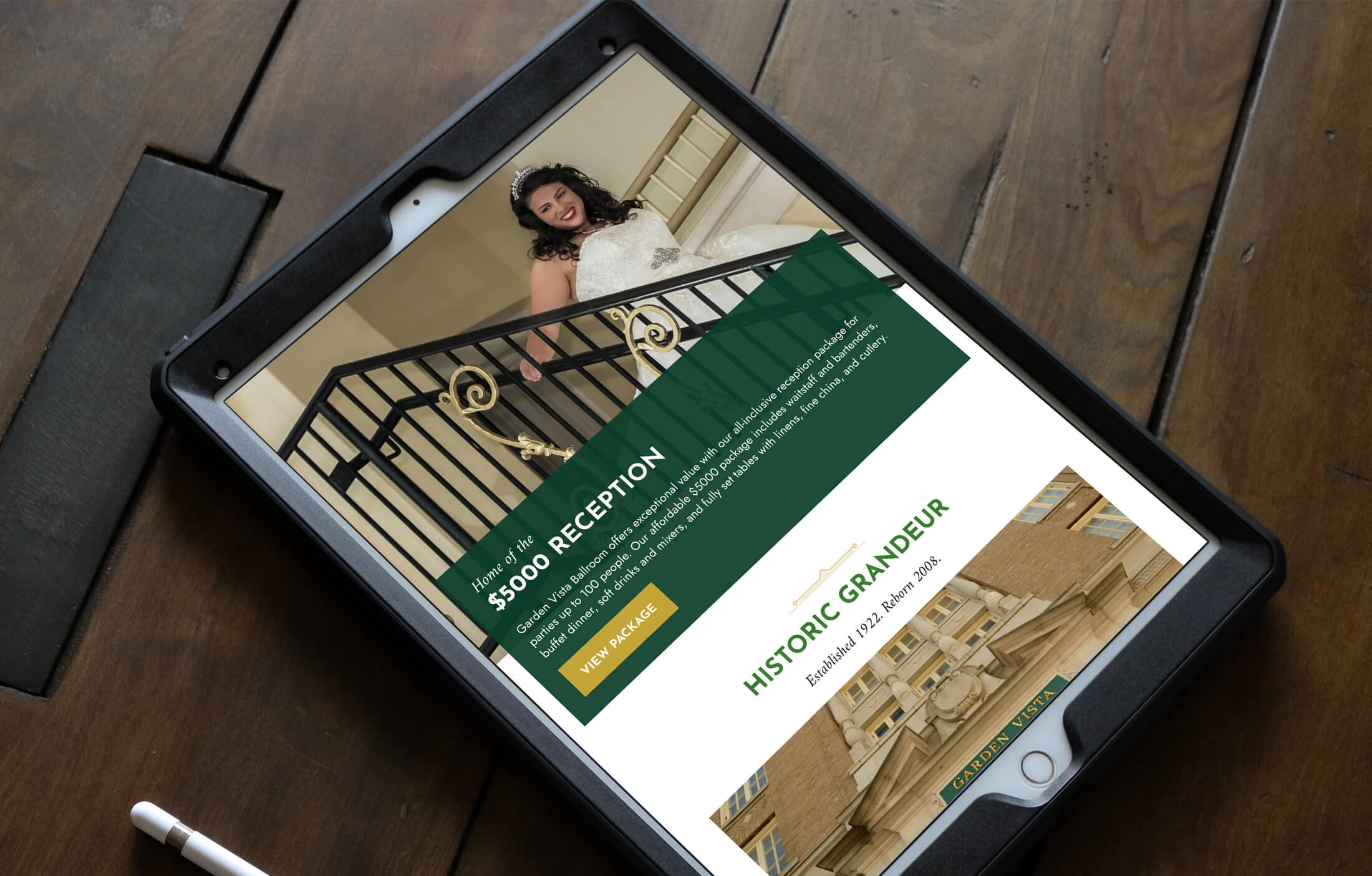 The Rapunzel Creative team reconfigured navigation to improve the user experience, designed new website pages, and rewrote the copy with strong SEO content to optimize for relevant search terms–including the meta data–to be more competitive in the crowded NY metro market.  The website has a Spanish translation interface; details all event packages, pricing, and amenities; and showcases the various types of events it hosts through beautiful photography and website copy.
Within the first month of its launch,  the average number of tours per week nearly tripled and the booking rate doubled from 20% to 40%. The inquiries the owner is receiving about booking the ballroom have higher purchase intent as well.
"We are getting many more inquiries and they are more serious in nature, which in turn is yielding more tours. Clients are now able to easily work through the website, read what's available, and . . . are calling to meet with our coordinators and tour the premises.  The Rapunzel Creative team understood the assignment and the clarity I wanted to achieve."