Project Description
Military equipment provider gets a refreshed brand and website design.
This established manufacturer of military generators and equipment needed a website that featured its expanded product lines with fresh, contemporary website design and company branding. Rapunzel Creative gave the business brand a digital content refresh.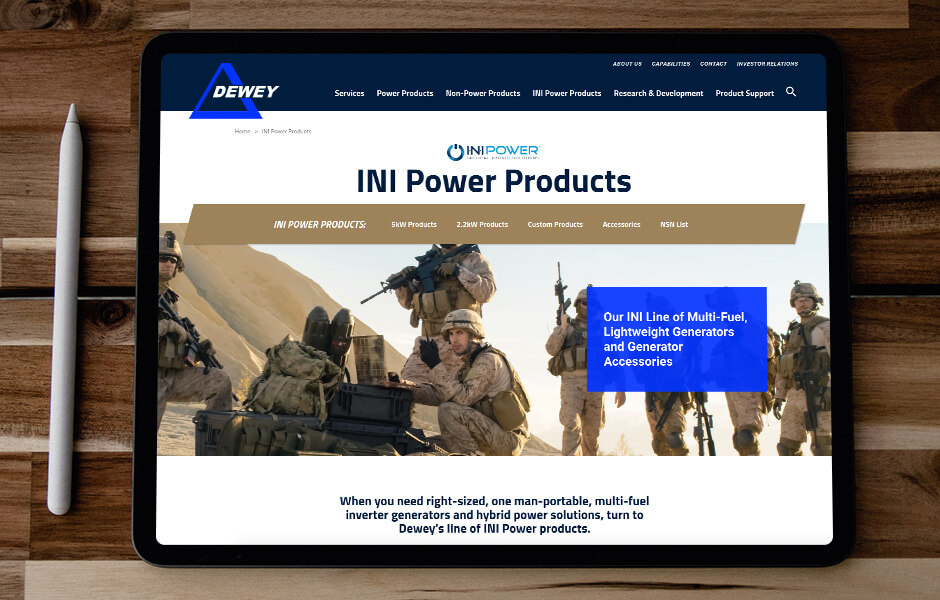 Project description
The company is a long-time manufacturer and supplier of military generators and innovative power solutions came to Rapunzel Creative for a digital brand update. The company's website was outdated and did not showcase the true power behind its expertise in this niche of the manufacturing and distributing vertical. The small images were difficult to see and the messaging was no longer aligned with the company's offerings, which had evolved over the decades since its founding.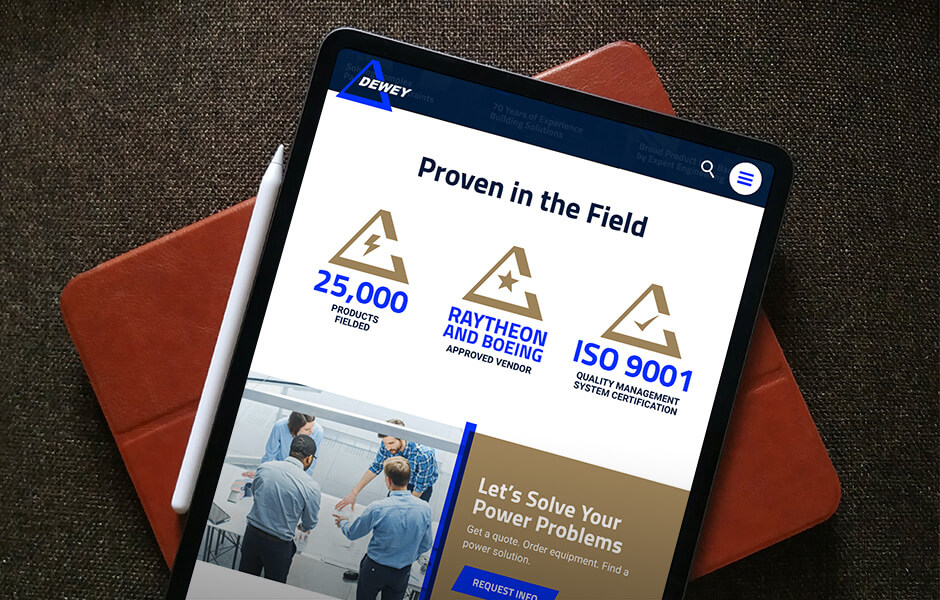 Solution: Putting branding power behind the brand
The Rapunzel Creative team conducted a branding workshop which helped the corporation formalize its unique selling propositions and the value behind its military power solutions. Out of that work, we crafted an updated mission statement that underpins the new marketing copy.
We then designed a completely new website, with new copy that clearly conveys the benefits of this equipment, and powerful images that show the products in action. The site navigation makes it easier for visitors to find what they need among the company's various product lines and support services. There are now contact links on every page as well to drive inquiries more easily.