Project Description
Write on Sports is a non-profit organization dedicated to fostering literacy in children from underserved communities. Through its programs, middle school students write about sports in different media and formats, learn how to research and write about topics, and gain all the essential skills they need for active learning.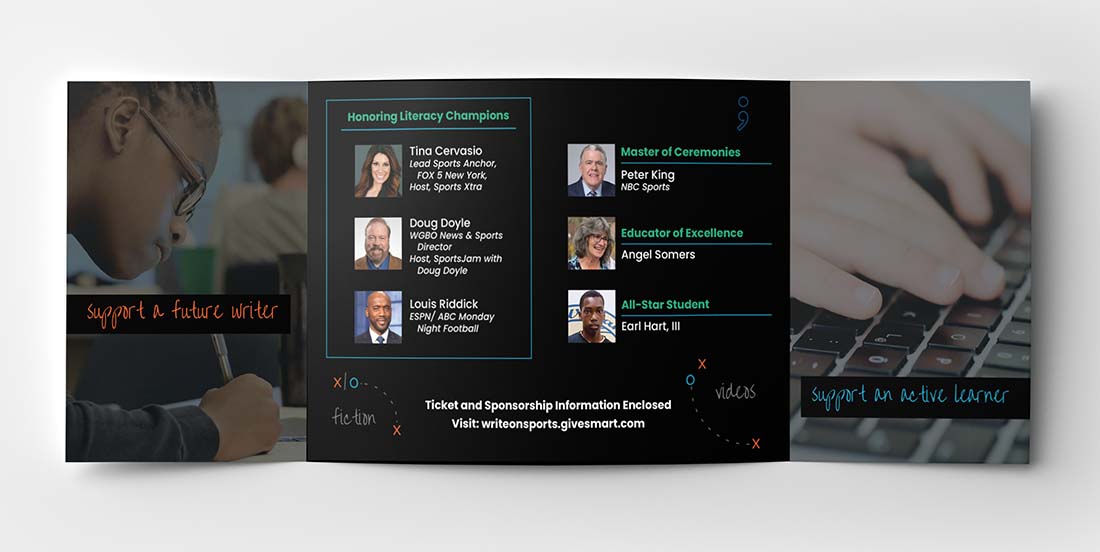 Using the concept of game strategy, the invitation designed by Rapunzel Creative, pairs typography with iconography associated with sports plays. The design connects the different formats in which students write—blogs, features, fiction, podcasts, and journalism projects—and of the organization's mission of developing active learners and future writers.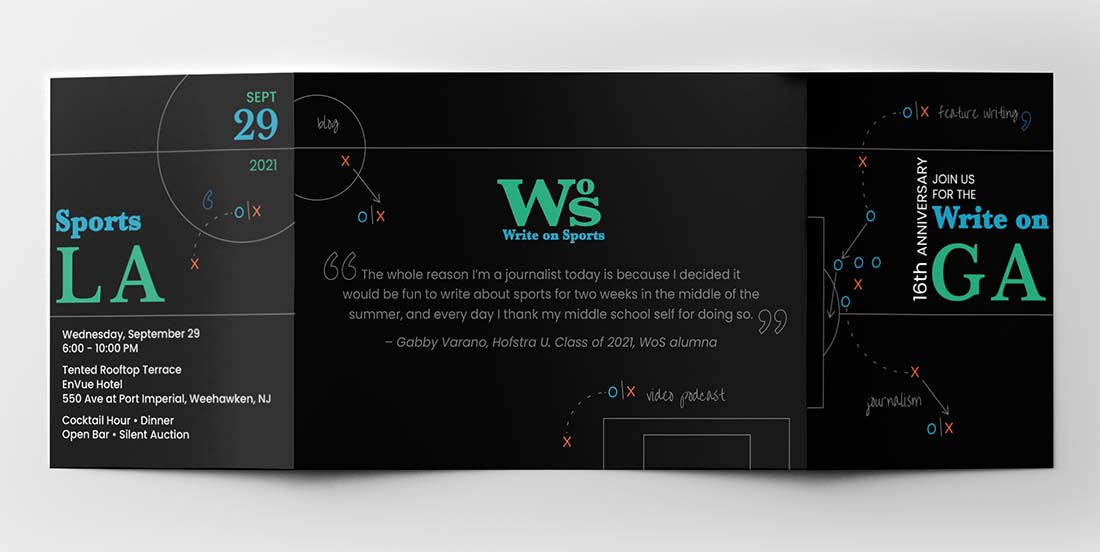 A quote from a program alumna and recent college graduate on the back panel lets supporters know the impact Write on Sports has made in her life, as a student and for her chosen career.