Project Description
A community in New Jersey engaged Rapunzel Creative to develop a consumer awareness ad campaign about the importance of maintaining septic systems and avoiding ground chemicals to keep area lakes healthy and clean.
The Rapunzel Creative team designed a multi-channel educational marketing campaign using these tactics:
Landing Page: A campaign-specific landing page, branded with the campaign tagline, was created; it provides important educational information and helpful tips for residents about the dangers of high algal bloom, with content that explains why septic tank pumping/maintenance and a switch to natural fertilizers are so vital to maintaining healthy lakes.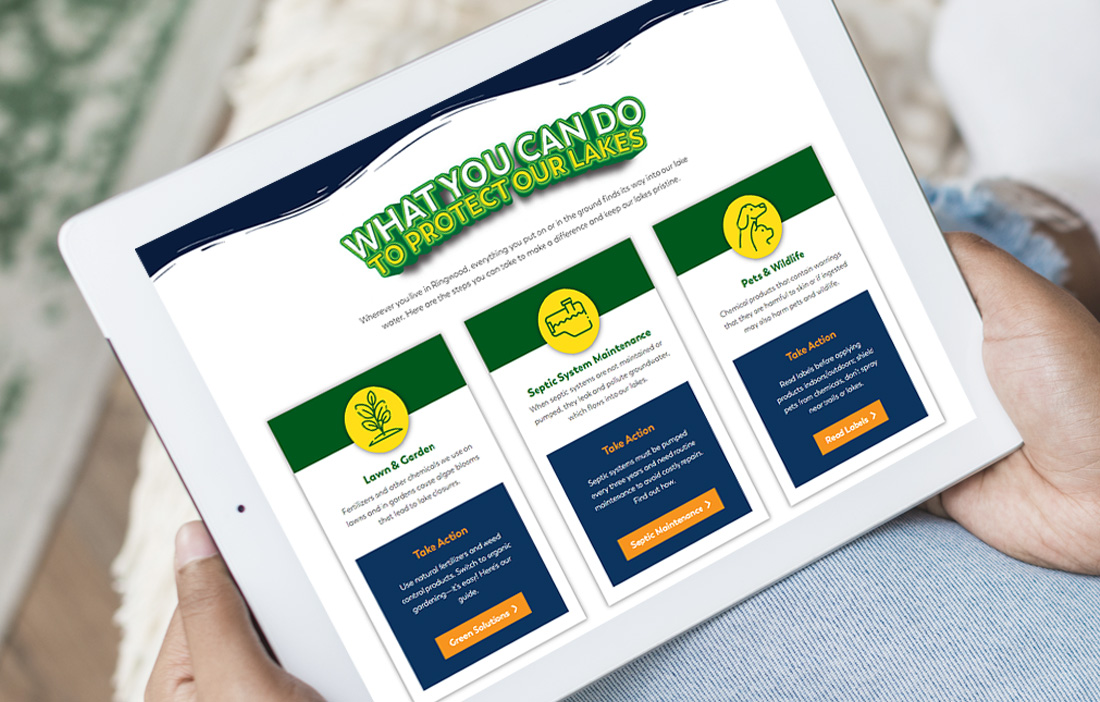 Direct Mail: Two direct mail pieces were sent (via EDDM) to every home in the New Jersey borough, with the campaign QR code and URL that brings residents to a custom-designed landing page.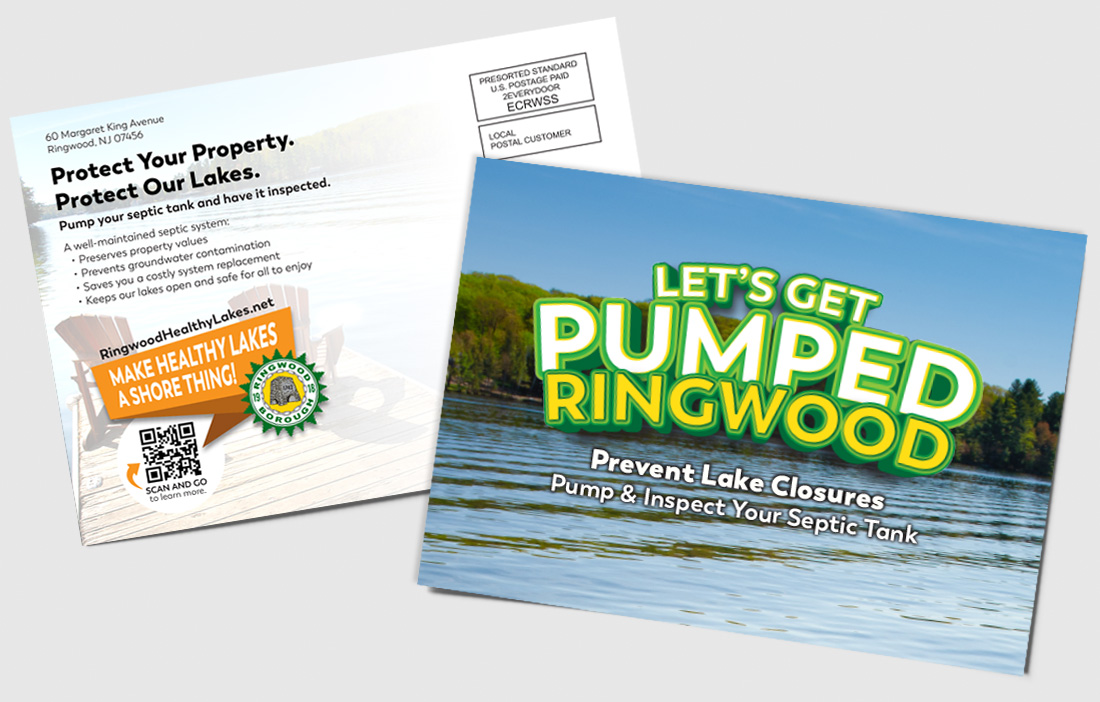 Social Media Ads:  Facebook and Instagram ad campaigns were created to support the direct mail and the messaging on the web page.