Project Description
Corporate Catering Rebranding, Website Design and SEO
Martin + Fitch is a respected full-service catering firm based in New York City that was acquired by Corporate Essentials in 2017. The firm provides elegant, customized corporate catering and workplace dining, exquisite wedding and social event catering, full event-planning and support services, and virtual classes.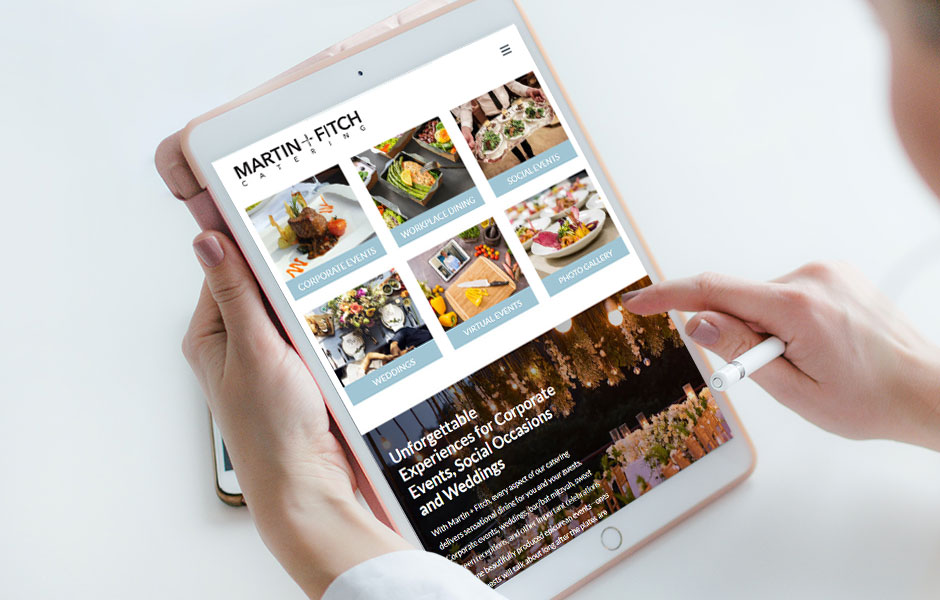 The leadership team approached Rapunzel Creative Marketing about a complete rebranding of Martin + Fitch to be more competitive with other caterers of its class, to showcase the breadth of its catering and ancillary services, and develop a contemporary presence online that shows up in the search engines to prospective clients hungry for the very best in fine dining, locally sourced ingredients, and seasonally inspired menus.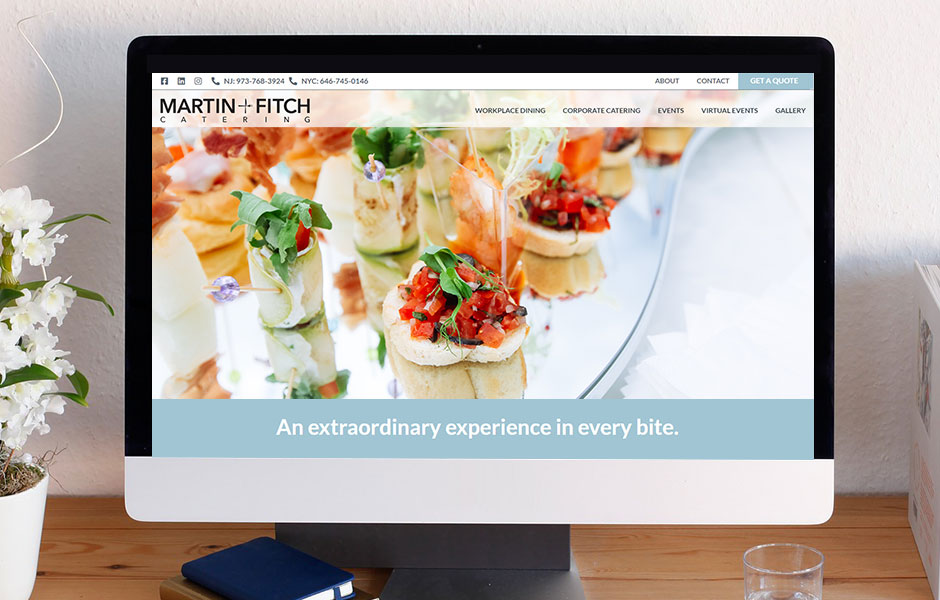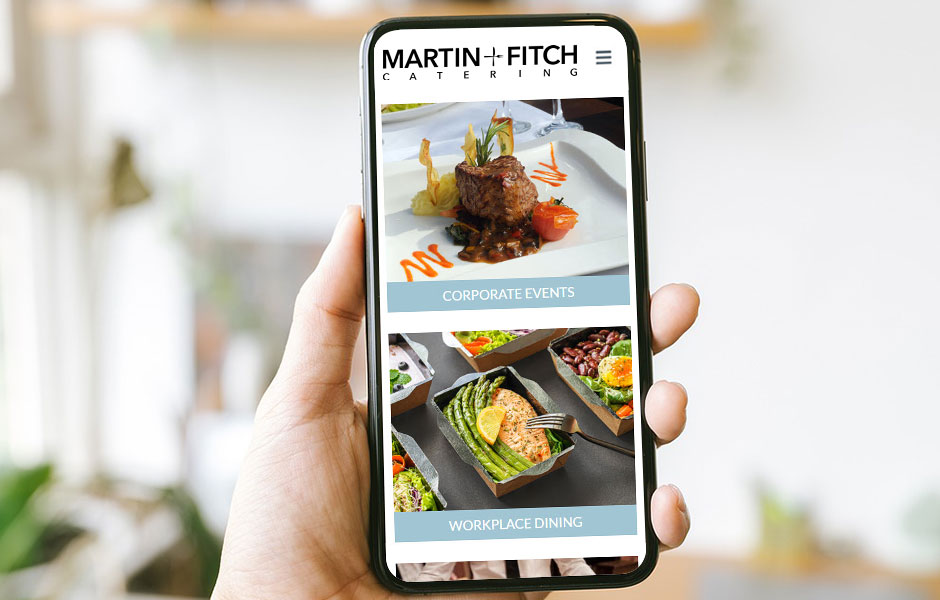 The Rapunzel Creative team conducted a competitive analysis, interviewed company leadership about its goals and the market in which it operates, and developed an updated brand positioning statement which served as the foundation for all rebranding activities. Out of that came the new tagline, "Extraordinary experiences in every bite," which is paid off in the copy throughout the new website.
The rebranding includes a new logo and website design that features big, bold images that help tell the Martin + Fitch story; these images, set against the brand's soft color palette, now accurately reflect the types of events and occasions the company caters and illustrate the high level of culinary craftsmanship clients enjoy. Fresh SEO-driven copy was written to showcase the extent of its capabilities and newer offerings that target customers are searching for and that position Martin + Fitch strongly against other upscale caterers with which it competes. In addition, the site includes numerous easy-to-find contact points—prominent contact information, lead capture forms, and click-to-call features.
Now, prospective clients and referral sources can point to Martin + Fitch easily as a leading, full-service caterer for corporate and social events as well as workplace dining and virtual classes that foster greater employee engagement. All the details that Martin + Fitch can manage for clients are also noted throughout the website, which clearly conveys the full breadth of experiences available. An optimized photo gallery supports the menus and services nicely, further helping to tell the brand story in fresh, contemporary, appealing ways that speaks to the adage, "People eat with their eyes," which was the inspiration behind the website design.