Project Description
Branding and Web Design for a Prepaid Debit Card Designed for the Hispanic Community
¡VamosPay!, a prepaid MasterCard provider, approached us to build a new website that would better engage potential card holders, a specific underbanked population. Our approach was to build consumer trust by designing a welcoming online community that feels accessible, trustworthy and relatable.
Before Redesign
The ¡VamosPay! website was in need of a brand refresh. The site did not effectively communicate the company's core mission, which is to provide a banking solution for underserved communities.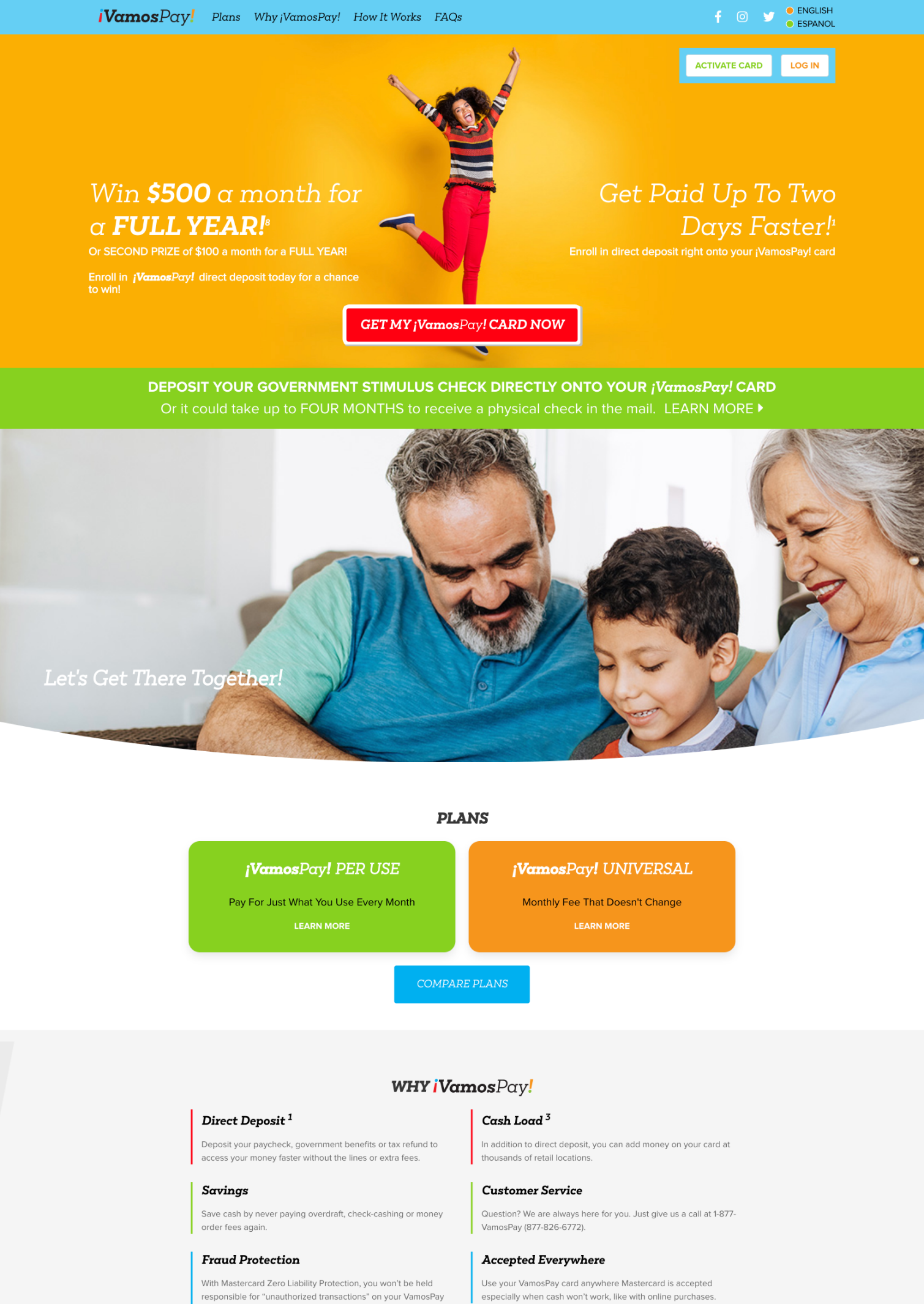 After Redesign
The goal of the redesign was to more directly communicate the product offering while using the ¡VamosPay! brand's exciting color palette to bring life to the website. The use of real people combined with illustrated icons conveyed a sense of authenticity combined with fun.