Rapunzel Creative is a full-service marketing agency that helps companies build innovative brands and drive sales through results-driven campaigns, digital marketing and advertising.  Our team of highly experienced strategists and designers help corporations gain a competitive edge by creating distinctive new brands or refreshing existing brands so they resonate with the customer and drive ROI.
A nimble and creative marketing agency, we work with businesses large and small, providing a full range of services to build and reinvent brands including brand audits, competitive analysis, market research, marketing plans, logo and graphic design, website design, SEO, social media marketing, email marketing, digital advertising, print advertising and direct mail.  Position your business to reach new heights. Schedule a complimentary discovery session.
Call 877-709-3456 to get started!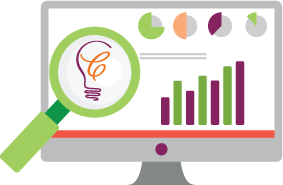 Small Business Marketing
The Rapunzel Creative Marketing team understands how business works. We know that you don't always have the time to do a marketing plan, manage your social media or even find out what SEO is and why you need it. You are too busy running your company.
We won't talk to you with fancy words or try to sell you more services than you can manage.  Our goal is to educate you on how you can market your business within the time and budget you have.
Rapunzel Creative offers a wide range of creative marketing services including corporate branding, logo design, graphic design, website design, social media services, email marketing, print advertising, direct mail, copywriting and blog writing, just to name a few.  Let us help your business reach new heights.  Set-up a complimentary discovery session today!