Build a brand that sells.
Award-winning branding agency in New Jersey
Rapunzel Creative is an award-winning B2B and B2C branding agency located in Ridgewood, New Jersey. As a boutique strategic marketing and branding firm, we build innovative brands and results-driven marketing campaigns that get our clients to their goals.
You Are Not a Number
We promise you won't get lost in the mix. As a small, highly-focused and nimble team we give our clients and their projects our full attention.
Budget-Friendly
A Super Bowl ad isn't in your budget? We get it. No judgment here. We work with companies of all sizes crafting cost-effective brand strategies with measurable ROI.
100s of Brands
Top talent working for you! With 100s of brands under our belts, we embrace all industries.  Our specialties include financial services, healthcare, wellness, technology, automotive and professional business services.
Marketing Reimagined. Branding Reinvented.
Some of our projects include…
National digital ad banner campaign for global financial services company delivers 41K unique landing page visitors in one month.
National brand B2B email marketing campaign for security cameras and systems.
NJ Ad Club Awards Winner –
Social Media Video Campaign
Rebranding and digital marketing for a national restaurant furniture manufacturer delivers top search results.
Brand launch and website design national automotive electronics manufacturer and service center
Nonprofit branding, donor appeal and donor communication for Children's Aid and Family Services
Brand Identity Design Services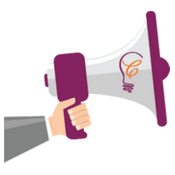 Tell and sell your story.
Branding and strategy are at the core of every initiative, and the foundation of everything we do.  Through competitive analysis and market research, we evaluate and reposition your brand to get the most out of your marketing dollars.
Because of our deep bench of creatives and marketers, and the range of industries we work in, our team captures your brand voice in a way that captures your audience's attention and gets results.
Corporate Brand Design
A typical corporate branding package may include any of the following elements:
Name: Company or product

Visual identity system: logo design, typography, color, supporting visual elements, brand style guide

Communication: Brand story, positioning, and messaging

Website

Printed brand materials: business cards, signage, brochures

Digital branding: social media, online advertising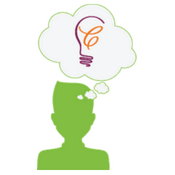 Born from strategy and audience-focused.
We love creating stunning brands as much as the next advertising agency. But as strategic marketers, we are driven by solving problems and providing measurable results. Our team carefully crafts your brand strategy to deliver the best corporate identity design that will resonate with your customers and provide a measurable ROI.
Ready to build your brand?
Schedule a complimentary consultation.
Give us a call at 877-709-3456.